Tech PR is the process of cultivating and nurturing your technology brand by commenting on and generating storylines in which your brand is the champion. Seeding, fostering, and promoting positive business initiatives aligned to your commercial strategy will also be responsibilities your tech PR agency will embrace.
1. What is a tech PR company?
A tech PR company is a PR agency that specialises in proactively managing the reputation of technology-based brands.
2. What skills should you look for in a Tech PR agency?
Tech PR agencies should possess skills in building and maintaining long-lasting relationships with tech journalists. This will involve turning somewhat dry and highly technical topics into interesting and engaging editorial content, as well as supporting brands in maximising media opportunities. People who work within tech PR agencies must genuinely have a passion for technology and have a desire to expand their knowledge, think on their feet and pick up new concepts quickly.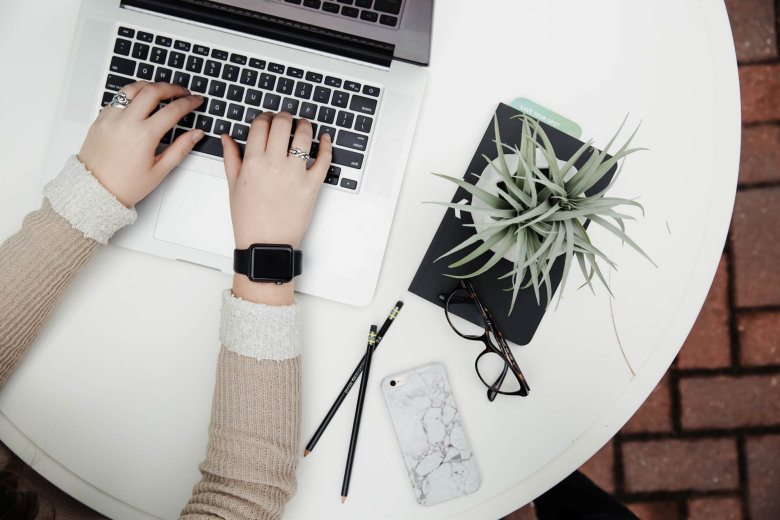 3. What services will a tech PR firm offer?
A tech PR agency should offer a comprehensive toolkit if they are to manage a brand's reputation successfully and proactively. Editorial content including press releases, thought leadership articles and case studies is a must and should all be written by your tech PR team. A tech PR agency should also be able to provide strategic counsel, a comprehensive crisis management service, high-quality, bespoke media training for senior level executives, stakeholder research and an analyst relations programme.
4. Why should I use a specialist Tech PR agency?
You should use a specialist Tech PR agency if you are looking to proactively manage your brand reputation, rather than leaving it to chance. PR agencies that focus on technology will have a genuine passion for one of the most talked about topics in the world. Technology touches every single aspect of our lives. If you're looking to engage the investment community, you would look to hire a PR agency that specialises in finance, therefore it makes absolute sense to engage a Tech PR agency if you're looking to engage people who are interested in technology.
5. How do I find the best tech PR partner?
Referral and recommendation are probably the most effective ways of securing a credible tech PR partner.
Scope out the top 3-5 things that are important to you, for example:

Do you want senior, experienced delivery people?
Are you looking for some form of performance guarantee?
Would you value a proven methodology to deliver results?
Do you want/need a large agency (and associated costs)?
Do you want to be a big fish in a small pond or a small fish in a shoal?

Use LinkedIn to find possible partners, and read people's updates – are they interesting, engaging and persuasive?
Look at their articles and blogs – do they inspire you?
Review case studies, speak to past and present client contacts.
6. How much does it cost to hire a Tech PR company?
It is difficult to say how much it will cost to hire a Tech PR company as it all depends on what you are trying to achieve.  We have a produced a guide to 'How Much Does PR Cost' here. Focusing on the specific business objectives allows PR agencies to design bespoke campaigns that will support those objectives. It all depends on whether you are looking for a Mini or a Rolls Royce. While aspirations are a good thing, they need to be tempered with realism. Set out what good looks like and let your agency provide a deliverables-based proposal so together, you can manage expectations.
7. Can a tech PR agency guarantee results?
Guaranteeing results of PR activity has continued to be a bone of contention however, it is possible through smart KPIs and complete transparency in the specific deliverables of a PR campaign. A proven process combined with a performance guarantee of some kind introduces certainty to your relationship and this is worth seeking out.
8. How do you evaluate a tech PR agency?
You evaluate your tech agency against the agreed campaign objectives. Depending on the type of campaign, these might include performance metrics against your key competitors – volume of cuttings, share of voice, web traffic or your campaign may be focussed on generating links and leads. The critical point is to make sure the objectives are realistic, agreed and set at the start of activity.
At the end of the day there are fewer and fewer businesses which are not underpinned by awesome technology, the key is to be able to shine a light on the critical benefit it delivers to your customers, and that's what B2B Tech PR can deliver in spades.
At EC-PR we are passionate about B2B communication. We believe your work is amazing and we want to help you tell the world how extraordinary it is. Get in touch.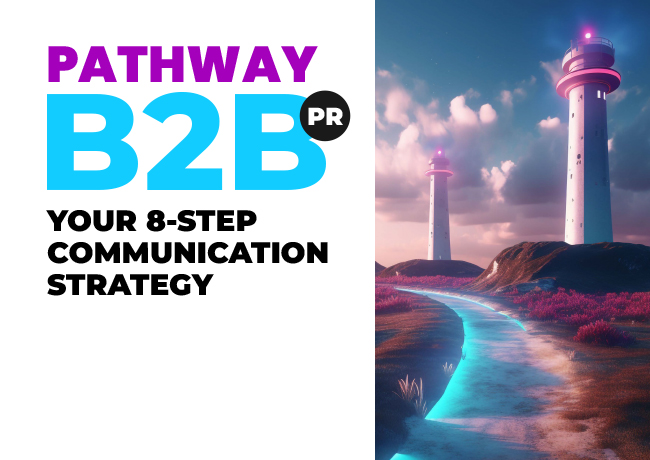 Your 8-Step Communication Strategy Guide
A comprehensive guide to delivering your business goals using intelligent and relevant messaging.
Stay up to date with the latest insights, case studies, and PR guides.
Being in the right place at the right time… We will deliver feature length coverage to your target press… or your money back.