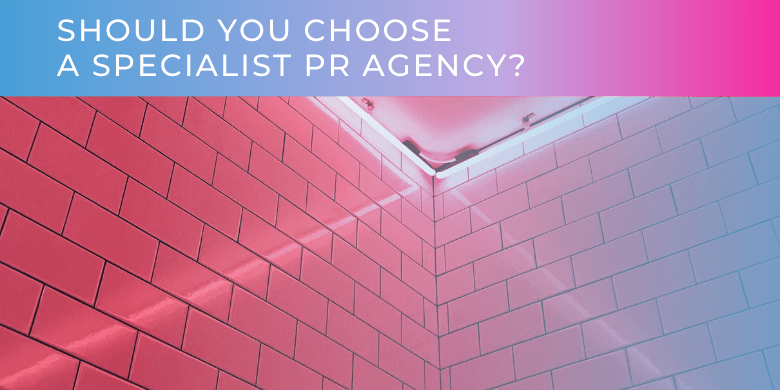 Should You Choose A Specialist PR Agency?
Should you choose to use a specialist PR agency when you're looking to outsource your PR activities? Yes and no.
In this blog, we explore what a specialist PR agency is, and why you might choose to work with one.
What is a specialist PR agency?
A specialist PR agency is a bit of a broad term and can mean different things, depending on who you ask.
Specialist may simply mean to some an agency that solely deals with PR. Specialist may also mean an agency specialising in either business to consumer (B2C) PR, or business to business (B2B) PR.
More often though, a specialist agency focuses on a specific approach or has extensive expertise in a certain industry.
An agency can also be just one of the above or a combination.
For example, here at EC-PR, we describe ourselves as a B2B agency specialising in tech PR. Also, our approach is specialist as we are passionate about creating effective communication strategies to achieve results.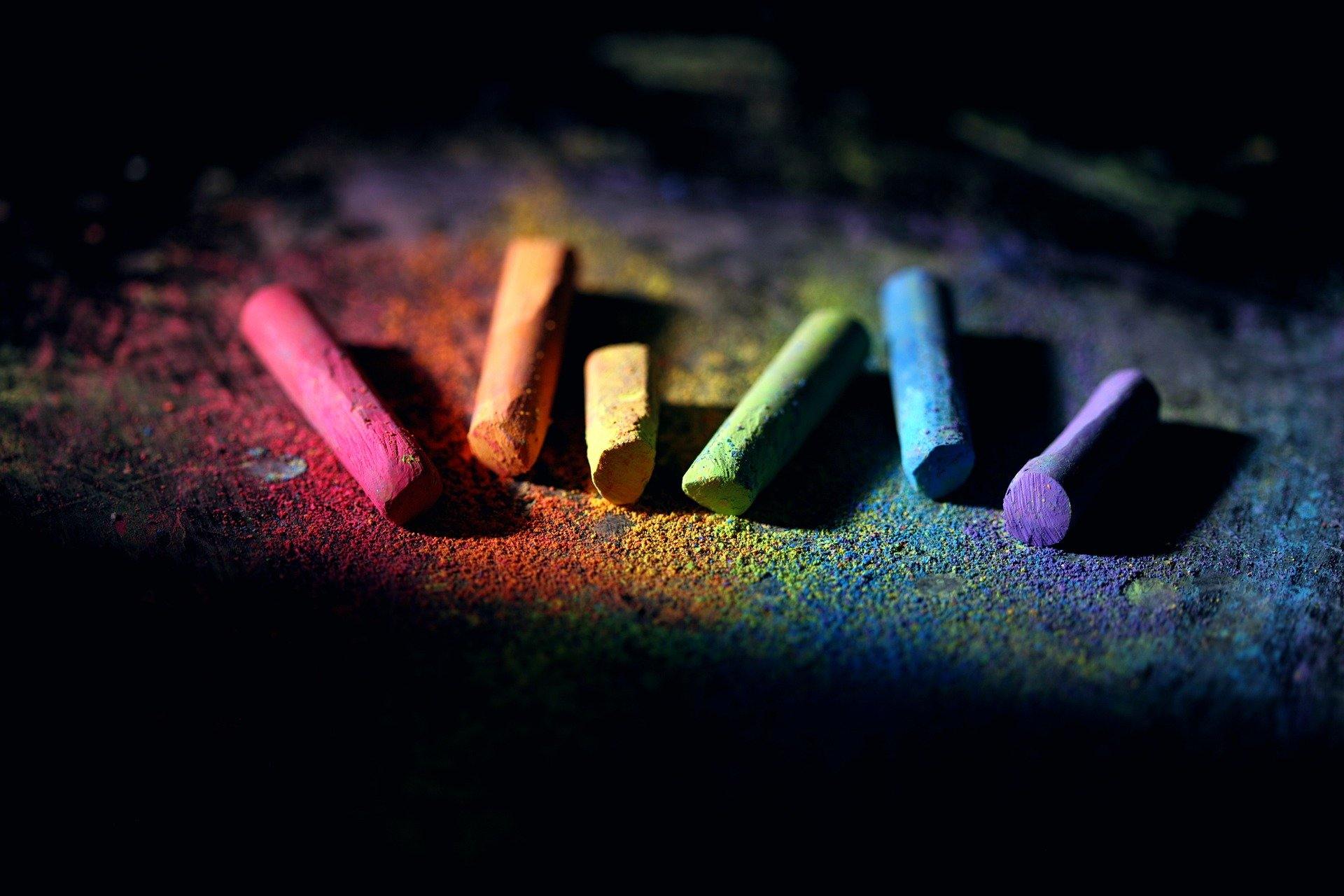 Reasons to choose a specialist PR agency
There are several valid reasons you may choose to look for a PR agency specialising in a specific area.
The first and most obvious type of agency to choose between is a B2B PR agency or a B2C agency. Whilst B2B and B2C PR share some technical practices, the skillsets required to work in these areas are quite different, as is the end target market, or decision-maker.
Therefore, it makes sense that your business looks for a specialised B2B PR agency if your business sells to other businesses.
You might also choose to select a PR agency based on their approach – if that approach is a good fit with what you want to achieve. If you want to grow your reputation and increase brand awareness through a communication strategy, then look for an agency that specialises in these areas.
Another good reason to consider a specialist PR agency, and one of the strongest motivators in the B2B sector, is finding an agency with experience in your industry.
The benefits of an industry-specific PR agency are numerous. You will be working with people who already have experience in your sector, know your target market, have case studies to demonstrate the results they've already achieved in your industry, perhaps have insight on competitors, and finally; be familiar and have existing relationships with publications and industry experts relevant to your business.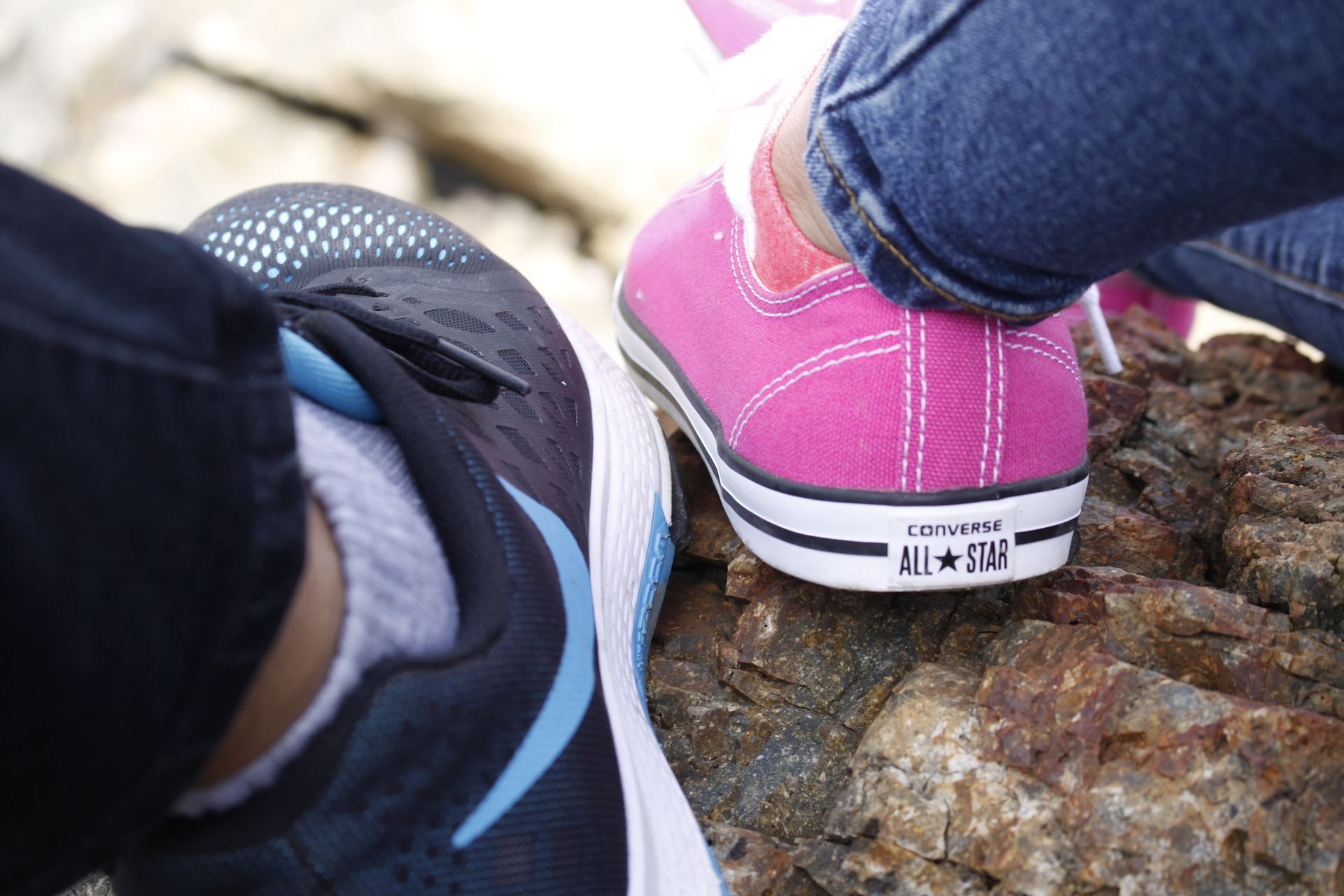 Looking for the right fit
We aren't saying choosing a specialist PR agency is a bad thing, as demonstrated, there are plenty of reasons to do this. However, you shouldn't pick an agency to work with based on their specialisms alone.
First and foremost, we strongly believe the client/agency relationship should be at the top of your list when it comes to outsourcing your PR. It doesn't matter if an agency is an expert in your industry – if you just don't gel with the team or there isn't any chemistry, then it's probably not the right agency for you. Listen to your gut and go with the people you get on with and can see yourself building a great relationship with.
We mentioned this earlier, but you should also ensure your agency has a delivery process that is focused on helping you achieve your objectives. Be strategic when it comes to outlining what you need your PR agency to do and what outcomes you would like to achieve. If you're not strategic, you can't expect your PR agency to be.
You should also expect to get out of the relationship what you put in. Does it sound crazy that you're paying for a service yet are expected to put in the graft? Then that agency probably isn't right for you. The best results are always achieved through teamwork and a great partnership between yourself and your PR agency. Another reason why it is important to select an agency you like on a personal level!
We believe that choosing a PR agency with these reasons in mind, rather than looking only at what the agency specialises in means you're far more likely to achieve your business goals and see a return on your investment.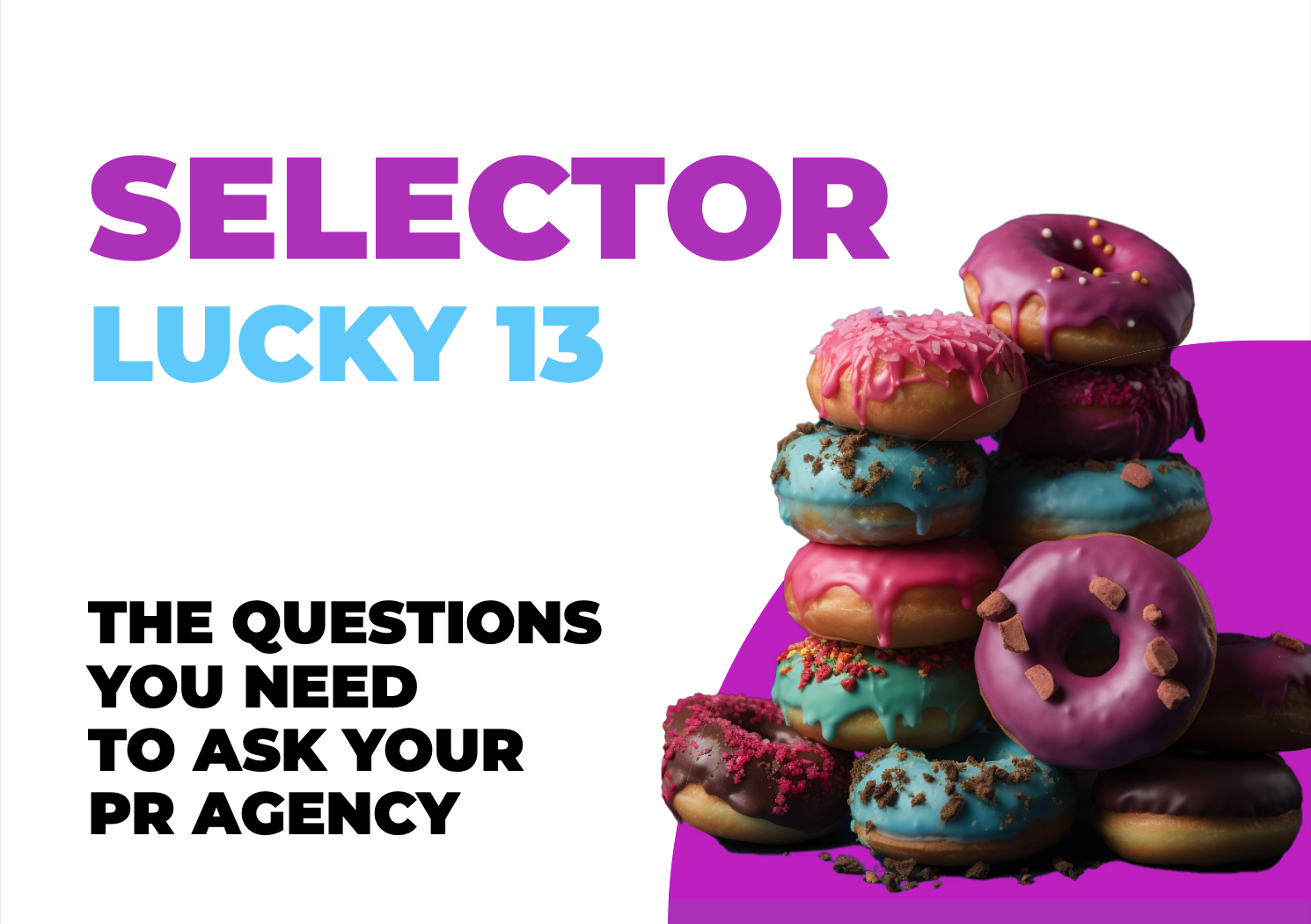 Questions to Ask a PR Agency
Download our SELECTOR Guide, comprising a lucky 13 questions to ask a PR Agency in your selection process.
Stay up to date with the latest insights, case studies, and PR guides.