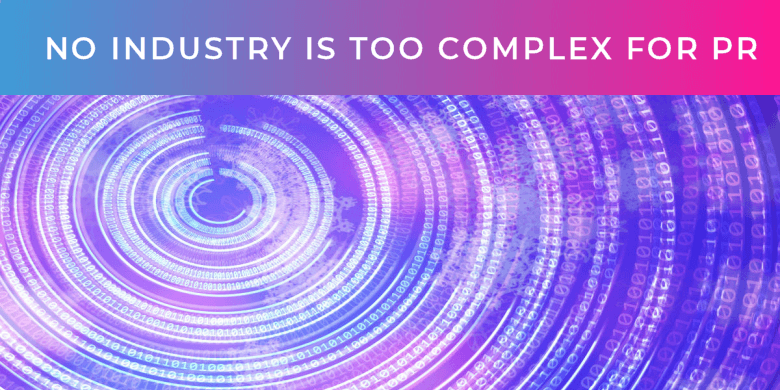 No industry is too complex for PR
If you're a marketer working in an industry such as engineering, science or technology – you not only have to deal with all the resourcing challenges that face marketers universally, but you have the added issue of having to create intelligible, interesting and engaging content from what some might call 'complex' specialties.
Finding a PR agency to assist you in these industries can be tough – some tech PR agencies have the skills but not the understanding, others have the understanding but not the creativity and others, still, have the creativity but lack structure and discipline. It can be an unrewarding and laborious search to find a PR partner that really understands you.
So, let's consider what's important when searching for your perfect B2B PR Partner in those complex industries:
Skills to look for in a tech B2B PR partner
Engaging writers:
The skills that you need from your PR team are universal. You need them to be effective communicators – persuasive, passionate, and inquisitive. You need them to know the right questions to ask and, most importantly, you need them to be able to write solid, grammatically correct, and engaging copy.
Clear and concise communicators:
Technical copy should be clear and concise. Complex copy can grow legs and get mired in mud – becoming impenetrable and unattractive to the audience. This is the exact opposite of what you're trying to achieve with your PR. You need your technical copy, news, and articles to be presented with clarity and purpose; simple sentences express complex concepts far better than long-winded, flowery bluster.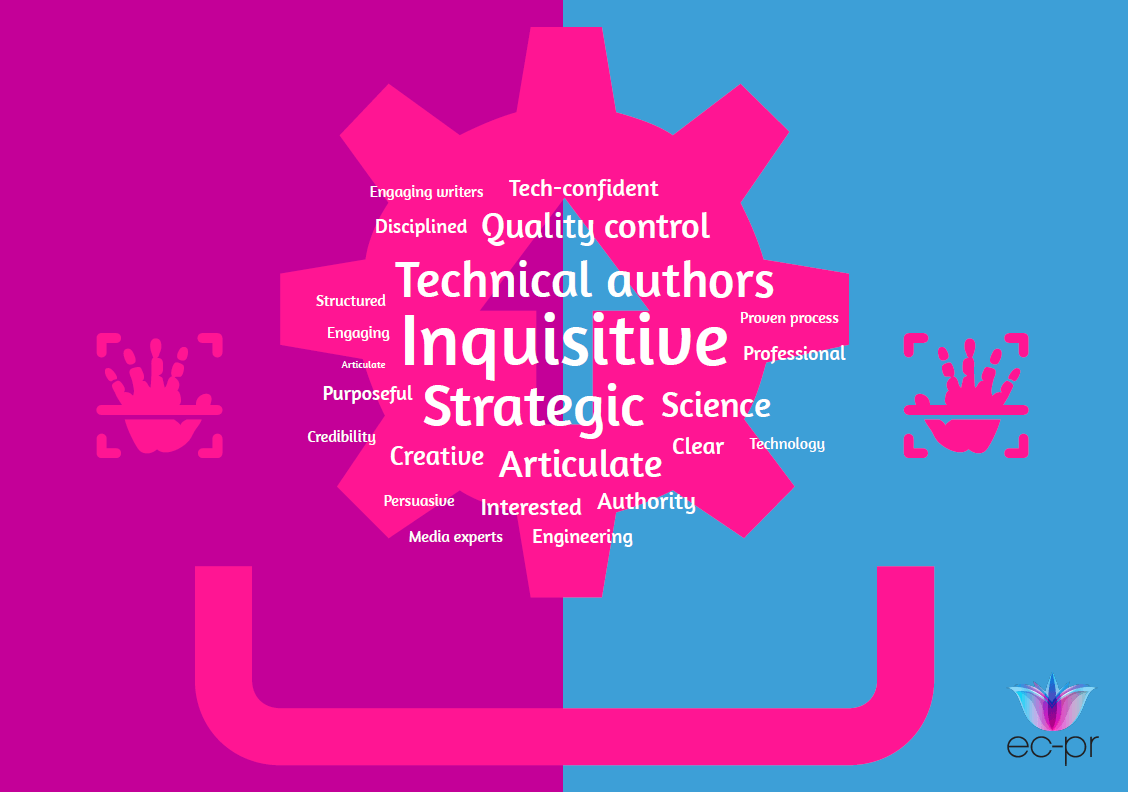 Expert authors:
Technical copy should be as aligned with your communication strategy  as your thought leadership. Just because something is complex is not an excuse for it not being strategically aligned. Expert technical authorship is a vital skill, this is the ability to turn complex information and turn it into interesting, engaging, and compelling insight and editorial.  Ask to see examples of their work – both the raw copy and the published material.
Is your tech PR team creative?
You should expect your PR agency to come to you with new ideas regularly. Every month, your tech PR firm should present you with new ideas designed to promote your messaging, extend your reach, and propel your brand awareness forward. You don't want every idea to be safe or necessarily realistic, you want some flights of fantasy so long as they're aligned to your business requirements – some of the best ideas can evolve from something less conventional.
Creativity is highly subjective. At the pitch stage you should get some insights as to the way they craft and present ideas for bringing your complex business to life. As you work together, this process for generating new and exciting ideas will become more fine-tuned.
PR structure and discipline are important in complex markets
Think about your internal audience – are they engineers, scientists or technical experts? How do you think they would respond to chaotic creativity, or pointless procedure? This is why structure and discipline are particularly important when working with complex businesses. It's there to inspire confidence amongst the people you will be relying on to provide insight and expertise – your subject matter experts.
Your agency needs to provide a clear process between objective, output, and outcome so that everyone involved within your company can understand why you're doing something and what the business outcome is expected to be. This will give you, and your internal audience, focus and purpose.
Internal credibility and authority
Often, these complex businesses are helmed by a founder CEO with a background in engineering, science, or technology. They rarely have a detailed understanding of marketing, its benefits, and limitations. So, a PR plan, showing how you're using PR to deliver your business strategy, should lend you further credibility and authority.
Considering all the above factors in your B2B PR approach should provide you with the best formula for PR success, whatever industry you're in. Your business may be complex, but the PR solution doesn't need to be; you need to secure Tech PR skills, an inquisitive team, proven creativity and a proven delivery model; ideally with a team of PR experts you respect and whose values you share.
At ec-pr we are passionate about b2b communication. We believe your work is amazing and we want to help you tell the world how extraordinary it is. 
Get in touch.
Stay up to date with the latest insights, case studies, and PR guides.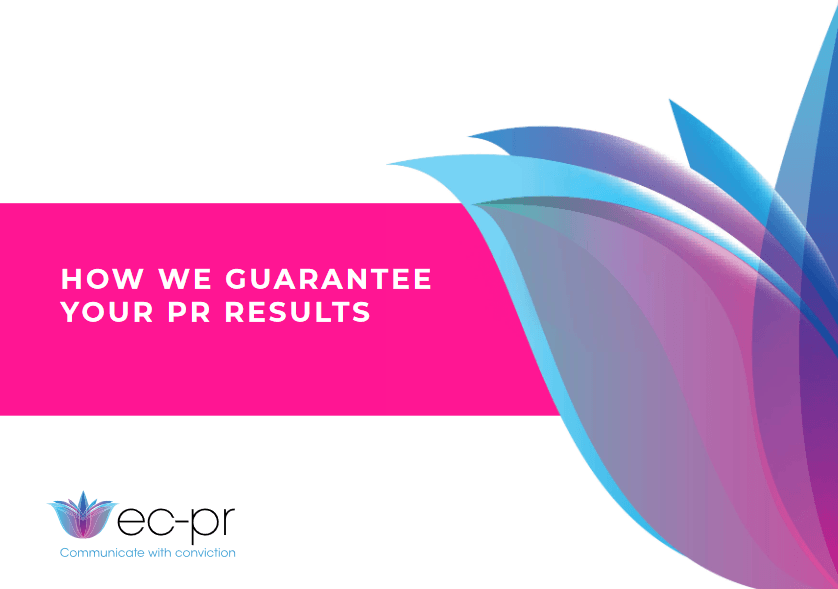 How we guarantee your PR results
Turbo boost your PR today and expand your ability to reach business goals.