We make you look amazing by delivering phenomenal results
We make you look amazing by delivering phenomenal results
PR for Marketers: WHAT Is YOUR MOST PRESSING REQUIREMENT?
It's difficult to engage with the right journalists so we're missing out on press opportunities as a result
There are lots of exciting things happening in our business – how do we spread the word through inspirational, thought provoking campaigns?
We need to change/improve/shape the reputation of the business
Our industry expertise is not widely recognised – I want to position our experts as thought leaders
My marketing / BD team need material to help them open doors – website, white papers, news, blogs, thought leadership
Our blog is out of date and our LinkedIn strategy is AWOL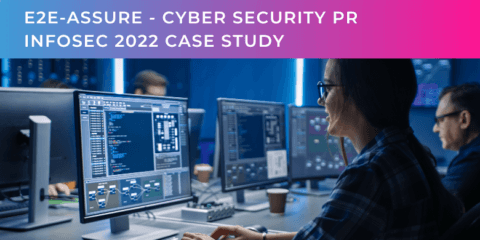 Client background e2e-assure is a managed detection and response (MDR) and security operation centre (SOC) provider that EC-PR has been working with since November 2021.Challenge Cyber security is often considered a 'dark art' with some technology vendors focused on...