Igniting Interest in Insurtech Startup
Concirrus is a UK insurtech which offers digital solutions for speciality fields of insurance — namely, marine and automotive.
Their product, Quest, is made for the marine market and allows insurers to calculate risk more accurately through the use of large sets of historical data, machine learning and artificial intelligence..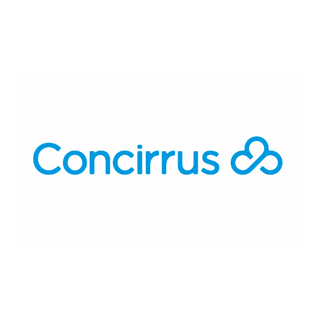 Concirrus Case Study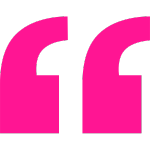 "Having EC-PR as our PR partner gives us a huge amount of confidence that our successes are being communicated and our industry voice is being heard over our competition."
"We are now recognised as a market leader within the marine insurance market, and we have established a strong foothold in other sectors as a result. I am blown away by the response we received on the Blueprint – we never anticipated so much engagement from senior leaders and influencers who were keen to contribute their knowledge and insights."
Andrew Yeoman
CEO, Concirrus
Dangers and Desires
With approximately 174 high-growth companies currently active in the UK, data suggests that insurtech is one of the fastest-growing startup sectors in the country.
Breaking ground in an industry that's been around for centuries isn't easy, but it's what insurance fintech Concirrus had to do to achieve its ambitions of successfully launching a new insurtech platform into the marine insurance market.
Despite the threats posed, Concirrus were determined to release its new AI platform, Quest, and wanted to make sure the sector sat up and took notice.
It was time to bring in ec-pr.
Design
For this campaign to be successful, it had to capture the attention, hearts and minds of c-suite level stakeholders in the established marine community. While the product was highly advantageous for users, the challenge was persuading an inherently change-averse industry that there are more efficient, and profitable, ways of doing business.
Campaign delivery
Communication strategy
Whitepaper
Social media assets
Thought leadership articles
Article placement
Communication strategy
As this was Concirrus' first foray into PR, it was important that we began by building a clear communication strategy. The strategy addressed questions, such as: who are our target personas; what are our main messages; what does success look like; and what is the end goal?
Establishing target personas was key, as it allowed Concirrus to acknowledge the pain points, fears and desires of target customers, and address them in their communications.
Whitepaper
Only once the strategy was finalised did we progress to the plan and execution. The vanguard for our approach was the creation and launch of a whitepaper. The paper delivered hard-hitting insights for the sector, propelling Concirrus into the position of a leader in the insurtech field and gaining credibility in a market where previously it had experienced limited traction.
The whitepaper tactic enabled Concirrus' senior team to collaborate with key opinion formers and embark on a series of one-to-one media briefings, which further enhanced their profile within the industry.
The whitepaper was downloaded 200 times. Engagement came from senior-level players in the industry, including AEGIS London, IUMI, SMIT Salvage, Swiss Re, Whitespace, AIMU (American Institute of Marine Underwriters).
Social media assets
For Concirrus to maximise its exposure of the whitepaper, the power of social media was harnessed. A bank of assets was created, including social videos, images and infographics, allowing the company to exploit the reach of the platforms while remaining true to the brand.
Thought leadership articles
When it came to achieving media publicity, a bank of thought leadership ideas, closely aligned with the pain points and challenges of Concirrus' target personas, was created. As PR experts, we ensured all these ideas were designed with the target trade media in mind.
We secured 168 pieces of coverage for Concirrus as part of our work, all in tier 1 target publications, which included the Daily Telegraph, Insurance Times, Insurance Post, Lloyd's List and Tradewinds.
As well as pitched article ideas and bespoke editorials, we made monthly announcements on Concirrus' behalf. These included new contracts, partnerships and funding, and all contributed to Concirrus' enhanced reputation as a dynamic force within the industry.
A high-trust media focus
For senior influencers and decision-makers to trust Quest, we needed to secure positive external validation. This is why the campaign was designed to achieve only 10% owned media, in comparison to 90% earned media.
Over the course of the campaign, website traffic increased by 30%, illustrating the significant tangible results of this PR launch.
Distinction
In independent research, 51% of respondents cited industry coverage as the top source of brand awareness. No wonder then that Concirrus successfully elevated its brand position as the go-to expert as a result of the campaign.
Andrew Yeoman, CEO of Concirrus, and his leadership team now enjoy monthly interviews with tier one media. The PR launch propelled them into the position of go-to experts, and their opinion on market issues is highly regarded, with many target journalists now pro-actively turning to them for comment.
The media roll-out, together with the whitepaper, built Concirrus' credibility in a market where previously awareness of them had been limited. Coverage metrics showed that Concirrus owned the dominant share of voice against their top 2 competitors — Concirrus 50%; Competitor A 33%; Competitor B 16%.
Stay up to date with the latest insights, case studies, and PR guides.
Request a callback
Show your brand's mettle and grow it into its memorable, gorgeous potential.
Our Case Studies
We work closely with our clients to understand their unique challenges and goals, and develop tailored strategies that deliver measurable results.
Our case studies showcase a range of successful projects, including increasing brand awareness, generating leads, and establishing thought leadership in their respective industries.
Our experienced PR professionals have a wealth of knowledge and expertise, which they bring to each project, ensuring that our clients receive the best possible service. We use a data-driven approach to track and measure the success of each campaign, providing our clients with clear and transparent reporting.
Whether you are a start-up or an established business, our case studies demonstrate the value of effective PR and the impact it can have on your business.