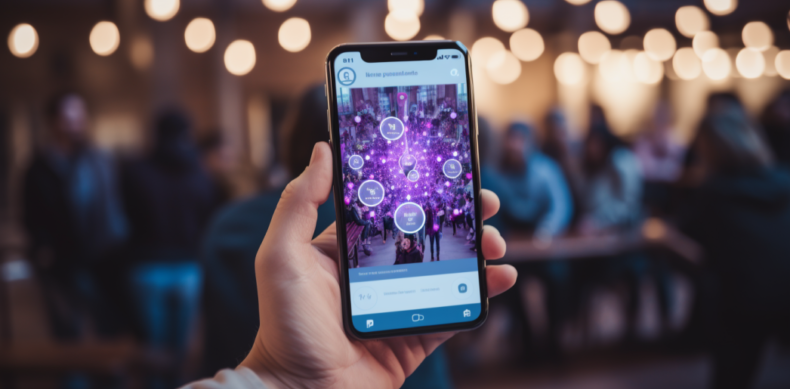 9 Reasons why CEOs & business leaders should be active on LinkedIn
CEOs and business leaders should be active on LinkedIn as it serves as a crucial tool for building meaningful relationships (especially in the B2B industry), showcasing the company's values, and staying top of mind in the industry.
LinkedIn is the world's largest professional networking platform, with over 950 million members in more than 200 countries and territories. It is a powerful tool for business leaders to connect with peers, partners, customers, and employees.
Moreover, LinkedIn is one of the most underused and cost-effective ways to boost your business. It can increase leads, open doors to new opportunities, enhance your company's reputation, and even attract top talent.
If you are a CMO, Marketing Leader or Company Leader, you need to know why your C-suite should be active on LinkedIn and how it can drive outstanding brand engagement.
Network and build relationships
LinkedIn is a dynamic social media tool to connect with peers, potential partners, leaders in their industry and industry influencers. By being active on LinkedIn, business leaders can expand their network, build relationships, and learn from others.
We have seen one B2B-focused MD increase their network (followers) by 141% in less than a year. Moreover, their network became more engaged with their posts – which has consolidated partnerships and collaborations and led to diverse new business leads.
Visibility of a company and CEOs
A strong C-suite presence on LinkedIn can boost the visibility and reputation of your company. Did you know that personal posts on LinkedIn attract 561% more engagement than a corporate or brand's social media account? People buy from people they trust. So, when business leaders are active on LinkedIn and are sharing their expertise, insights, and values with the world, they are likely to attract their own community of followers, who will engage and refer them to people they know and trust. We all know that personal referrals hold more weight. And so not being active on LinkedIn is wasting a massive opportunity.
We have seen that through a mix of well-considered personal and business-related posts, the CEO of a tech communications firm has company visibility on LinkedIn. This has broadened substantially the firm's reach and contacts and has helped establish the firm as a trusted expert in its field.
Top talent magnet
LinkedIn is a great way to attract top talent. Job seekers can follow your company and leaders' profiles, so if you're not active there, you're certainly not impressing anyone. Job hunters can also check out current and past employees to see how they might fit into the team, and you can reach out with a direct message that might feel more personal than one on a job-search platform. This makes it particularly suitable for recruiting into smaller companies.
By showcasing your company's leadership culture and values on LinkedIn, you can support recruitment efforts there and on additional recruitment websites.
Optimise thought leadership
Senior business leaders can more quickly establish themselves as thought leaders by sharing their passion, insight and experience on LinkedIn. Content regularly shared by business leaders through articles, answering questions, and engaging in discussions on LinkedIn, demonstrates their expertise and knowledge.
For example, the CEO of a renewables software company could write timely posts commenting on the latest industry trends, evolving technologies, or related news items. This would help position the CEO as a thought leader and commentator in the climate tech industry and build a community of interest.
Lead generation
Engaging content that shows how you can solve clients' problems can generate leads and drive potential clients to your company. When business leaders share relevant experiences, business/life lessons, client stories and nuggets of wisdom on LinkedIn, they are demonstrating their understanding of their clients. This will attract and assure potential customers by speaking their language and offering solutions in a personal way.
For example, an MD posting on LinkedIn about a recent positive or negative experience in the workplace, can attract more engagement because it resonates with other people too. Asking for questions, opinions or suggestions is another great way to engage with the people you're trying to help in your business. Prospects are more likely to get in touch with you when they need your services.
Customer retention
A dynamic, relatable personal profile at the most senior level supports client retention, by being accessible and demonstrating shared values. When business leaders are active on LinkedIn, they are building relationships with their customers in a very human way. This helps to create customer loyalty and encourage repeat business.
For example, the operations director of an engineering company could give personal thanks to stakeholders during projects and celebrate client successes too. Being responsive and supportive on LinkedIn can help build trust and loyalty with customers and draw your clients closer to advocacy.
7

Crisis management
An active profile on LinkedIn can help you be prepared to address crises promptly and professionally. When business leaders are active on LinkedIn, they have a platform to communicate with their customers, employees, and the public during a crisis.
For example, if a company experiences a product recall or data breach, the CEO can use LinkedIn to share updates on the situation and answer questions from the public. This helps to show that the company is transparent and responsive in a crisis, and turn negative publicity into an example of good leadership.
Employee advocacy programs
Positive employee engagement with C-suite leaders on LinkedIn not only amplify reach, but also endorses company culture, edifies employees and instils positive values. When business leaders interact with their employees on LinkedIn, they are sending a message that they value their employees and their input.
Don't forget that people buy from people they trust, and all your employees have their own networks on LinkedIn. If you celebrate your team's successes and commend their hard work publicly on LinkedIn, you're more likely to win the respect of their social media communities too.
Being active on LinkedIn provides competitive edge
Outshine competitors by demonstrating your commitment to transparency and engagement. When business leaders are active on LinkedIn, they are showing that they are transparent and engaged with their customers, employees, and the public. This can give your company a competitive edge.
The common objections and how to activate your leaders on LinkedIn
While reading this article, you murmur, "But who has the time to spend on that?", or "I don't have that much of interest to say", "I don't want to appear to be self-promoting" or even "I don't want people thinking I'm looking for a new job". Then you need to register for our digital event on 15th November 2023, where our panel of six amazing C-suite leaders will be addressing all the common objects and pitfalls when it comes to Leaders on LinkedIn.
Conclusion – Why CEOs and business leaders should be active on LinkedIn
CEOs and business leaders should lead by example and leverage the power of the platform. It's imperative to be active on LinkedIn as part of your overall PR strategy. By maintaining a strong presence on this platform, you not only build visibility and credibility through SEO, but you also have the opportunity to earn media coverage, ultimately solidifying your gravitas and authority.
Additionally, LinkedIn serves as a powerful tool for building familiarity and likability within the business community. As a leader, it's crucial to not only be known but also liked and trusted. By leveraging the social media aspect of LinkedIn, you can engage with your audience and showcase the human side of your leadership. So, if you're a CEO or business leader looking to make a real impact, don't underestimate the power of LinkedIn in shaping your personal brand and elevating your company's reputation. Get ready to roar on social and take your business growth to the next level in 2024.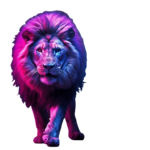 Discover what six senior leaders who have embraced social and learned from their experience – watch our webinar and grab our exclusive report "Leaders on LinkedIn"
Leaders on LinkedIn FAQs
How does being active on LinkedIn benefit business leaders?
Being active on LinkedIn allows business leaders to engage with industry leaders, share meaningful content, and establish their personal brand. It also provides an opportunity to cultivate important connections and stay updated on what's happening in the business world.
What types of content should CEOs and business leaders share on LinkedIn?
CEOs and business leaders should share a mix of content that reflects their expertise, company values, and industry insights. This can include articles, updates on company initiatives, thoughts on industry trends, and engaging with others' content.
How can LinkedIn serve as a platform for leaders to make meaningful connections?
LinkedIn serves as a platform for leaders to engage in meaningful conversations, connect with industry peers, and stay active and engaged in relevant discussions. It offers the opportunity to build relationships with potential hires, customers, and partners.
How can executives and company owners leverage their LinkedIn presence effectively?
To leverage their LinkedIn presence, executives and company owners should make it a priority to post meaningful content, engage with others in the industry, and lead by example in utilising the platform for professional networking and brand building.
What strategies can business leaders use to become more active on LinkedIn?
Business leaders can become more active on LinkedIn by regularly updating their profile, exploring topics relevant to their industry, using hashtags, sharing insights, and participating in upcoming events and discussions. This helps to strengthen their presence and impact on the platform.
How can being active on LinkedIn help business leaders in hiring and networking?
Being active on LinkedIn helps business leaders in hiring and networking by providing them with opportunities to engage with potential hires, connect with industry leaders, and build a network of professionals who align with the company's values and vision.
What should business leaders do to ensure their LinkedIn presence reflects their leadership role?
Business leaders should update their LinkedIn profile to reflect their position, engage with and follow other industry leaders, and share content that showcases their leadership qualities and insights into the industry.
Does being active on LinkedIn benefit marketers and industry leaders?
Yes, being active on LinkedIn benefits marketers and industry leaders by offering a platform to share thought leadership, build meaningful relationships, and stay updated on industry trends and discussions. It also provides opportunities to connect with potential clients and partners.