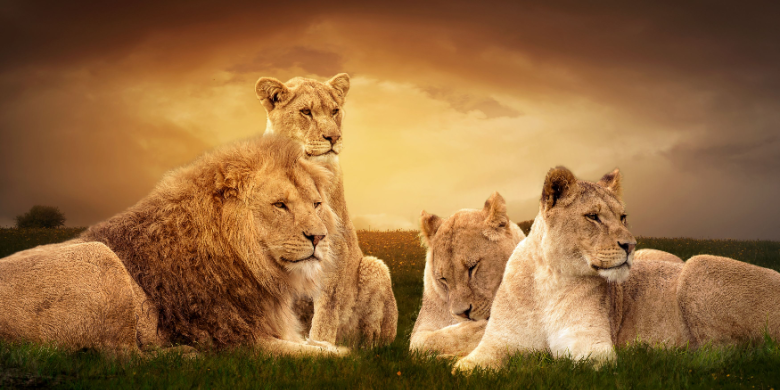 How to Secure Board Buy-in for Effective Thought Leadership
Striking PR comes from thought leaders sharing unique insights on emerging issues. This is not something your marketing intern can take on. Why? Because securing board-level buy-in for thought leadership has become a pivotal factor in the success of PR campaigns, you need someone who can hold their own in front of the executive board.
As Lorraine Emmett, PR executive with a wealth of experience at board level, aptly puts it,
"Earned media is easier to obtain when it's tied to a senior executive. Press outlets know that people, not corporations, hold the power to sway public opinion, so the likelihood of your story being picked up doubles when it's attached to a board-level thought leader."
Moreover, a personal touch is known to carry more weight, hence the success of user-generated content via thought-leaders sharing their experiences with products in the e-commerce industry, to name just one example of how real people appeal to our desires and interests over corporate logos, no matter how fun or memorable your branding is.
In this article, we delve into the nuances of securing board buy-in for your PR strategy as well as techniques to enable a senior champion to propel your brand forward.
What makes PR campaigns successful: Board-level supporters
PR campaigns stand or fall based on the support they receive from board members. In short, enlisting an executive champion ensures that:
Your PR strategy doesn't exist in a vacuum but is firmly anchored to the organisation's goals.
There is public signalling of the company's commitment to the cause.
You can count on strategic insight to shape campaigns effectively.
"PR is concerned with the nurturing of your reputation, so it makes sense for a seriously senior executive to be elbows-deep in any project," explains Lorraine. Ultimately, they become the guiding force that steers your brand toward successful PR achievements.
What are the benefits of board-level buy-in to your brand champion?
The benefits of counting on a board-level champion for PR strategy cannot be overstated. It amplifies the importance of brand authority and trust across the organisation, increasing the probability that communications and messaging align with broader commercial goals.
The media wants to speak to experts. Lorraine states:
"Experts are people immersed in the industry and who understand the issues; this expertise usually comes with experience and experience is usually found at the top of the tree – the board."
The media want authoritative, informed and thought-provoking comments to add further gravitas to their reporting. They want interesting facts, and robust insights. Journalists don't want hyperbole, or corporate speak or a sales pitch. This is why media relations is more effective when you have a board at the head of the pack.
In summary, Lorraine highlights two top benefits:
"You need a board-level champion in order to ensure that marketing communication gets the support, respect, and prioritisation it deserves and needs."
"When involved in PR strategy from the get-go, executives provide invaluable strategic input, helping to shape the direction of PR campaigns."
Additionally, board members-come-champions possess charismatic presentation skills, making them effective spokespeople whose message will resonate profoundly with your target audience.
The benefits are clear, but one might wonder, is it possible to publish effective thought leadership without a champion at the board level?
Trick question! Yes, you can achieve effective thought leadership without a board member as your champion, but herds are easier to steer with a savvy sheepdog. At a minimum, engage a C-suite team member to support your efforts.
Can you have more than one board-level champion?
It's not uncommon for organisations to harness the influence of more than one board-level champion. It can, in-fact, share the load initially of speaking commitments.
Having multiple champions can be a strategic advantage when you are selling into diverse industries or targeting different segments of your audience. You might have one champion who specialises in technical aspects while another focuses on the human side of the business. By leveraging the expertise of multiple champions, you can cover a broader spectrum of industry-related topics and ensure that your PR initiatives remain comprehensive and relevant.
It's essential you approach this with care. Each champion should have a well-defined role and focus area within the PR strategy. Coordination and alignment among these champions are also crucial to maintain a consistent brand message.
With all the above being said, humans are fickle. The fewer things we need to remember – the more likely we are to retain the information. So initially, test the impact of a couple of board-level champions, but PR experts will recommend you eventually put all your eggs in one champion.
Who should you choose as a board-level champion?
Selecting the right title and personality for your board-level champion is crucial. Your champion should ideally be a subject matter expert, someone from the C-suite or board level, and possess charismatic presentation skills. These attributes ensure that they can effectively represent your brand's message and values.
Some examples of board-level champions who have expertly represented their brands include ITPE, Novatech, Concirrus, and Covelya:
Once you've identified potential champions, the next step is securing their commitment. Persuading a board-level executive or leader to champion your PR strategy can be challenging but highly rewarding.
How to get the most out of your champion's time
While you must achieve buy-in from an executive to represent your brand, be respectful of the champion's other role. This respect is paramount in ensuring that each champion feels valued and can contribute effectively to your PR strategy.
With a board-level champion on board, maximising their time and expertise is crucial. Here are strategies to make the most of their involvement:
Infuse your marketing with executive expertise: Leverage your champion's industry knowledge to enrich your marketing campaigns. Their insights can add depth and credibility to your content.
Position your champion to achieve earned media: Encourage your champion to participate in interviews, webinars, and panel discussions. The media values expert opinions, and your champion can provide authoritative insights that resonate with your target audience.
Keep a bank of their quotes for any occasion: Maintain a repository of your champion's quotes and statements. These can be invaluable for press releases, articles, and social media posts, ensuring consistent messaging.
As Lorraine points out,
"You need a board-level champion in order to ensure that the marketing communication gets the support, respect, and prioritisation it deserves and needs. There is nothing more precious than your reputation, and this treasure needs a guardian. PR is concerned with the nurturing of your reputation, so it makes sense for a board member or senior executive to be elbows-deep involved."
In today's media landscape, experts are in high demand, and the media seeks individuals who can provide authoritative, informed, and thought-provoking insights. A senior spokesperson can be the key to unlocking the full potential of your PR strategy, propelling your brand to new heights of recognition and credibility. So, when charting your PR course, remember the power of a board-level champion and the transformative impact it can have on your brand's narrative.