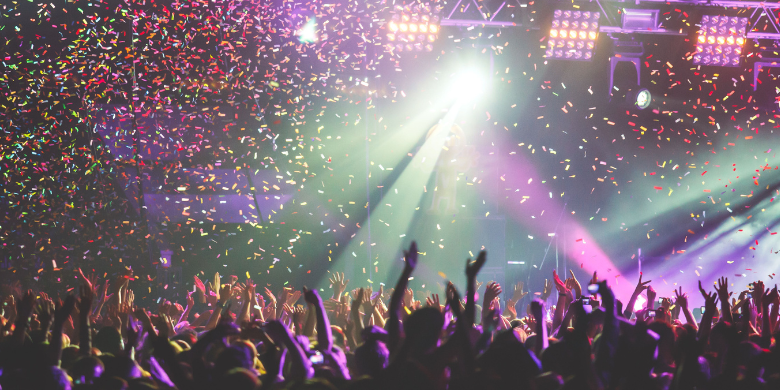 How to Build Brand Awareness in 2024: Fully Integrated PR Strategies that Work
One of the most commonly asked questions we hear at our tech PR agency is: How can I increase my brand awareness?
To get on the same page about what this objectively means, we should go beyond the simple definition of whether your target customers are aware of your company or not – brand awareness hangs on your current relevance in the market and the quality of your reputation.
For this reason, there are no easy ways to build brand awareness. If you're overloaded, you can outsource the hard work to an expert PR agency, however. Prefer to do it in-house? Here's everything you need to know about how to build brand awareness.
Why is building brand awareness important?
If your customers are not aware of your brand, how can they consider you in their purchase decisions?
A systematic and sustained approach to building your brand awareness is critical and you must not expect overnight success. As our Deputy MD Liz Churchman says: Brand awareness is a marathon. This is not about going viral, it's about holding real estate in your customer's head.
How? Through familiarity, credibility, and reliability.   
We lean into the most creative ways to build brand awareness at EC-PR, but there are some steps you can take today to begin plotting a brand awareness campaign. If you have a clearly defined target audience, begin by understanding the AIDA model.
Brand awareness or reputation: Which is more desirable?
Reputation is measured by stakeholder trust and customer confidence, and brand awareness is how pertinent you are to your target audience. When described simply, it's clear that being aware of a brand will not necessarily influence a customer's decision to buy its products and services.
Based on our experience in brand awareness at EC-PR, we emphasise relevance and reputation because both must be strong for a company's financial, operational, and functional performance to soar.
If you're running a company or forming a brand, focus on your reputation as well as brand awareness. Invest in your teams so they can share your brand values, and hire people who can relate to these values too. While it's desirable to recruit new team members who challenge the status quo – difference of opinion is a strength when it pertains to methodology – the same does not apply to your belief system. Carefully-hired employees will not only grow your brand awareness, they will protect your reputation when they're representing your brand, out of earshot of management.
Brand awareness or brand desire?
Before we dive into how to build brand awareness, it's important to highlight the difference between brand recall or brand desire.
Among most small businesses and tech scaleups, the assumption can be that brand awareness results in leads. Before we go on, note that brand awareness is crucial to leads, but it's one step in the process to build brand desire. If you're interested in learning about the multiple touch points that need to happen during the buying cycle, discover what a PR campaign consists of.
Brand awareness is important so that when a customer is ready to buy, you're the natural choice. In short, brand awareness through PR keeps you top-of-mind.
Creative ways to build brand awareness: be heard above the horde
Now, let's sharpen your claws – getting you ready to boost brand awareness. First, prepare the two elements below:
Distinctive messaging that sets you apart.
Your messaging needs to trigger emotions in your audience and build a story that's memorable. A Stanford study found that building a story around a list of words made retention seven times better as the list alone. Building powerful messaging that tells a story draws prospects into your brand and helps them remember you.
Standout imagery for memorability.
The best brand awareness campaigns involve imagery and design that accentuates the impact of the brand story. Never skimp on your initial copywriting or design because both need to mesh perfectly for your messaging to be memorable.
Repetition for brand awareness: be remembered over the rabble
Once you have your messaging and imagery nailed down, the next step is to build an optimised communication plan across all your media and channels. There need to be clear links between each piece of communication, for execution to be successful.
You'll get your money's worth out of work done to develop outstanding stories and design. Your messaging and imagery are going to be heavily repeated and repurposed. Don't panic – this repetition won't feel repetitive to the audience. People don't remember as much as we'd like them to, and most importantly, people don't care enough.
To exemplify this point, consider how many different ways you might have watched your favourite film as a child. You saw the film, then someone gifted you pyjamas with the lead character on them, you had toys in their format, you saw adverts on the TV, and so on. You might have seen the film in multiple formats, as it was turned into a television series, which engrained its brand in your brain. This is the good and bad news: You can be repetitive, and you have to be repetitive.
Another example is how we learnt the times tables. We heard them, repeated them, and wrote them down. Then, we were tested on them. Since we don't retain everything the first time, a psychological tactic that anyone taking on PR needs to learn is to lather, rinse, and repeat.
EC-PR's formula for brand awareness: Like me, know me, trust me
We're going to reveal our formula for you to apply to your company because you deserve to get on the road to increased brand awareness.
As you can see, the mere exposure effect is a proven scientific process that we've known about since at least 1969: if we see someone every day of the week, we like them more by the weekend, than if we haven't heard from them for months.
"It is crucial we do not fall into the assumption that, 'I see you; I like you,' is enough." says Lorraine Emmett, Managing Director of EC-PR.

"You don't want any vanilla imagery or needy messaging to be what people remember about you. This brings us back to the importance of messaging that resonates."
This leads us to the "know me" element of EC-PR's brand awareness formula.
Know me is intimate, Trust me is desire
Intimacy is more important in B2B PR than you think: Brand awareness will happen with consistent messages, but the level of familiarity your company aims to achieve will come with compelling messages – messages that make prospects feel like you know them.
The outcome of being liked and known is trust – trust in your team, product, and what you stand for. Trust is what most drives demand – when you become the desired partner of choice.
Owned and earned media are vehicles for your compelling message, which you crafted before beginning this B2B PR journey. The "like me" element of brand awareness is usually built with owned media, and "know me" will come from
earned media
. Let's get our claws into what both of these mean.
Owned media for brand awareness
Your social media, website, blogs, presentation materials, and your ads are owned media. You control them. They build familiarity with the message through frequency and repetition, if you say the same thing over and over.
Since customers know that you decide what goes on your website and what your sales people say, owned media is still a little less trustworthy than earned. That's why owned media needs to be combined with earned media for effective brand recall and desire.
Earned media for brand awareness
Where you have limited control, such as through referrals, editorials or press engagement, as well as social media comments on your own posts or by someone else, the media is considered earned.
The lack of control boosts trust and makes earned media an essential PR tool. It's not just you, it's other people saying it which carries weight and gravitas. Critically, if your message and branding appear in both earned and owned media match, you appear more trustworthy.
How can you use owned and earned media to be known, liked, and desired?
Now we're getting into the nitty gritty, and this is where brand awareness strategies become exciting and impactful. You must execute on these four key tactics:
Industry roundtable.
Media engagement.
Exhibition or event programme.
Thought leadership programme.
For each tactic, we're going to share the inside scoop on how we achieve successful PR campaigns for brand awareness.
1. Industry roundtable
You can host an in-person or virtual roundtable according to where your prospects and news outlets are based. This tactic is highly efficient: the output of one event is win-win-win-win. An industry roundtable makes your brand credible and enduring, plus it provides you with opportunities to talk to prospects, reinforce client relationships, and fuels months' worth of content.
For best results:
Plan an event that draws on a significant piece of intelligence such as a government review or a defence statement. Brand-affirming intelligence for an event might be your own piece of research if it has gravitas outside of the industry.
Invite six to eight experts as panelists. Your six panelists might include your CTO, CPO, CFO or CEO, plus two customers and two prospects. Why invite customers and prospects? This is extra value you can generate: the two parties will end up talking, and your customers will be singing your praises telling the prospects about successful projects you've managed.
Also invite an external expert to chair. They might be a journalist or an analyst, and their main role will be to mediate. The third-party chair raises trust levels, and a well-known journalist running the show will persuade customers and prospects to join in the conversation.
Prepare questions and know who is best suited to answer each one, but do not script. Preparation aims to direct the conversation in a way that allows everyone to participate insightfully, whether they're naturals on stage or not. An experienced chair will allow for seamless flow between panelists and valuable diversions from the plan.
Roundtable scheduled, held, and recorded – what's next?
Your first action should be to produce an insights report about what was discussed, defined, and discovered at your roundtable event. If this report is beautifully designed with your key messages slathered all over it, it will be a lasting piece of thought leadership to add to your digital content library.
Lastly, upload an on-demand version of the recording so it's available for download or to watch later, such as on a LinkedIn Live or a YouTube video. Use video design to make the recording visually compelling and memorable. You might also wish to make it a lead magnet – collecting emails from those who choose to rewatch the roundtable recording.
At this point, you could put some advertising spend behind the report and the recorded event. This could be on Google, Bing, or a social media platform where you know your audience spends time. Don't assume LinkedIn is your top B2B platform, your audience could be on any number of platforms in their spare time.
Each chapter of the report could form the basis of a thought-leadership article. Moreover, each of those articles has the opportunity to generate ideas for interview angles and blog ideas. You have essentially outlined your entire content plan for a year — one roundtable will feed guest blog content, your own social posts, and perhaps even spur on the next roundtable.
Soon, you'll have boosted brand awareness and set up 52 weeks of both owned and earned content from one, single roundtable. How can you ensure the roundtable goes off without a hitch?
2. Media engagement
Prior to your industry roundtable, work hard to build real media relations for brand awareness and to ensure great coverage. It's important you do this during the run-up, not just on the day of the event.
How can you work effectively with journalists for brand awareness? When preparing for an event like your roundtable, develop specific journalist angles for interviews with your subject matter experts. This sounds simple, but doing it well requires such a level of tailoring that you will need to know your industry journalists quite personally.
A word of warning: do not think of interview topics and simply ask who wants to cover the idea: You need to make journalists feel valued and special. Choose a specific journalist with a special interest or expertise in a subject area, and offer them an exclusive with your subject matter expert.
Lastly, brief the subject matter expert thoroughly, and emphasise the importance of them staying on message
3. Exhibition and event programmes
Events and exhibitions draw buzz to companies – the desired outcome for brand awareness. They take a lot of time, energy, and often resources to prepare but since they can fuel months of content and strength press relationships, they are worth the investment.
To make the most of the event, we recommend companies develop their event strategy 12-16 weeks ahead of time. Contrary to what we often see happen, you cannot muddle a plan together the week before the event.
Prepare:
Your press list, and;

Note who is an industry expert;
Engage personally with every invitee from the press;
Identify who will bring photographers, translators, and any unique media needs to which you should cater.

Confirmed attendees, and know:

Who are prospects which will need follow-up;
Who are clients that will expect to be welcomed;
Those who'll need follow-up after.

Big news that you can announce in the run-up to the event.
What kind of news will help you draw a crowd on the day? It must be real news, such as a large project win or a product launch – fluffy, insubstantial updates will not cut it.
4. Thought leadership programme
Using the insights from your industry events and/or roundtable, you have the content ready, but how can you ensure it contributes significantly to your brand awareness? You can run a thought leadership campaign over the course of a year (yes, really) but not in isolation.
Our CEO, Lorraine Emmett's advice is to elect a highly-engaged spokesperson from within your company, and give them the tools to be a thought leader on LinkedIn. When they share, engage with, and forward on thought leadership content, it will expand your brand's reach and add an element of reliability to the brand.
If this spokesperson is consistent, they will further your brand ten-fold over what a company page will achieve on social media. Lorraine compares your company LinkedIn page to having your tax disc on your car: "it's good to have, not very exciting though." A spokesperson, however, humanises your brand, making it feel more personable.
To expand the human element further, implement an employee advocacy programme such as Gaggle or Sociabble to involve all team members in social media engagement. Do keep your company page active, but rely more on leadership and your spokesperson to be your in-house influencers.
On top of these four PR tactics, keep the drumbeat of regular news outreach running beneath any thought leadership campaign: This means to continue your regular news outreach, talking about your wins on social media, posting blogs regularly, participating on podcasts, and giving press interviews.
Your network will come through for you
If all the above is underpinned by strong media relations to aid in distribution and further expansion of your brand message as well as strong imagery, you will be narrowing in on that desired trust in your brand, which will move a prospect from "maybe" to "where do I sign?"
Lastly, we want to explain a strategy that you will hear PR firms that are worth their salt talking about: AIDA
Brand awareness at every stage: AIDA
For maximum stickiness, brands aim to be present at all the unique stages of the customer buying journey: awareness, interest, desire, action. The AIDA model is a 100-year old marketing theory that prescribes bespoke messaging at each of the customer stages.