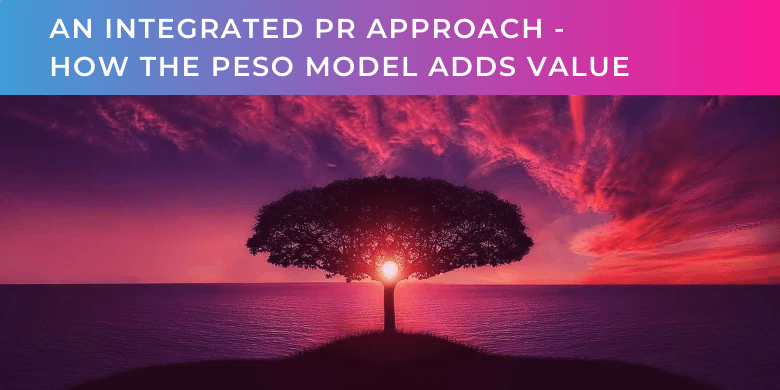 How does the PESO model help with an integrated PR approach?
Why an integrated PR approach will maximise the outcome of your PR activity
Every PR and marketing professional want their campaigns to go with a bang. But achieving the holy grail of shared PR and marketing goals – creating brand awareness, engaging customers and driving leads – is tricky if your approach is too narrow. We are all familiar with the phrase "No man is an island". In the same way, the media components of PR and marketing campaigns should not exist as islands either and an integrated PR approach will help you avoid this
Integrated PR (sometimes referred to as 'converged media') will ensure that your PR activity is aligned with other marketing and communication activities to drive maximum impact. This is an approach that we are strong advocates of at EC-PR.
How does the PESO model help with an integrated PR approach?
PESO is a media model strategy that stands for Paid, Earned, Shared and Owned media. The key benefit of planning and implementing an integrated campaign using this model is that it helps you to connect to your target audiences with the right content via the right channel at the right stage of the customer journey. By using the PESO model, you will develop a PR and marketing strategy that considers the whole of a business and all the different marketing channels as a system.
The different types of PESO media content explained
Before you can implement an integrated, 'converged' media approach, you must understand the nature of every part of the PESO model. Let's take a brief look at each:
P
Paid media is created and controlled by you through paid-for distribution channels your brand doesn't own or control. Examples are print and TV ads, search keywords, promoted social media content, and paid influencer content.
Advantages:
A quick and guaranteed way to get your message out there, with more money invested equalling more distribution.
Disadvantages:
It's expensive and doesn't always build trust with customers as many will be sceptical of paid placements.
E
Earned media provides you with the opportunity to build your reputation through third-party endorsements. Examples are media relations, blogger relations, analyst relations and organic influencer content.
Advantages: being vouched for by a third party carries a powerful message as you leverage the size and trust of an established audience – sometimes with long term SEO benefits.
Disadvantages: considerable time is needed to build an effective programme, and placements are not guaranteed.
S
Shared media is content pushed out through your social media channels. The most used B2B social channel is LinkedIn, but brands also use YouTube, SlideShare, Instagram, Facebook, Twitter and TikTok, among others.
Advantages: it's low cost (although it often forms part of a paid strategy), and peer trust is high on social channels. Companies that encourage and equip their employees to share posts on social media will have even greater success.
Disadvantages: you cannot predict what will be shared and producing more content doesn't always equal more shares or views.
O
Owned media describes all content or channels that belong to your brand and that you control entirely. Examples are apps, email marketing content, podcasts and website content. Publish on your own website first and link to it on shared media channels.
Advantages: invest in building a stakeholder community and your evergreen content will continue to draw an audience if you keep it relevant.
Disadvantages: building your audience will take time, and you'll need to combine your efforts with the other PESO media strategies to shape and grow that audience.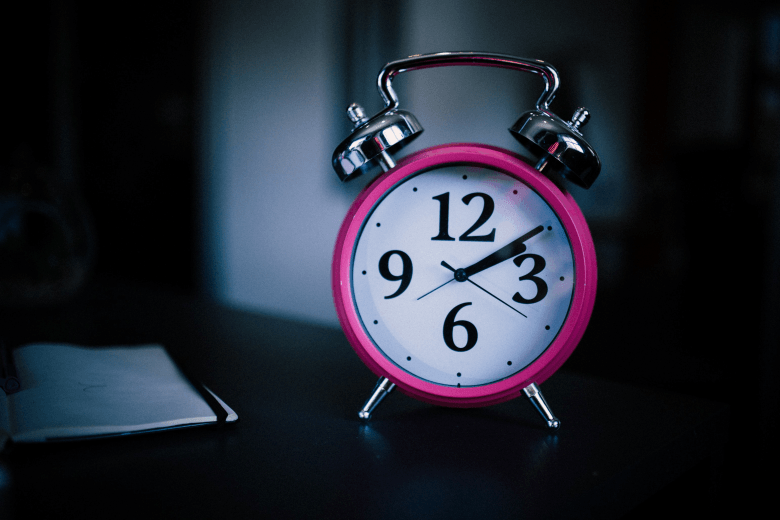 Building an integrated PR campaign
How you build your campaign with these four media types and the channels and timelines you select will depend on your campaign objectives for your target personas. However, there are some points to bear in mind as you plan how to use your budget to get the best outcomes:

Earned and owned media will help you position your brand as an authority in your industry. 
Owned and paid media are often used to develop a strong brand presence. 
Paid and shared media work well if you want to reach out to customers directly. 
To keep your content marketing well-organised and on track, it is essential to have a content calendar at the centre of your integrated plan. Use it to record and map out your content ideas, and you'll save yourself from last-minute disastrous planning. It should contain your relevant keyword selection to inform and support your SEO strategy. It will ensure you're providing information and messages that your customers want and are searching for — consistently and methodically. 
Integrated PR as an imperative
An integrated approach to PR is the best way to connect with your target audiences, but you must ensure you lead with the media that is the most appropriate fit with your campaign. Start with the content you've created and then use the PESO model to distribute it – you'll need a combination of media to optimise your campaigns for effectiveness and value. By taking an integrated approach, you'll ensure your critical communications and marketing components are aligned and your messaging is consistent across all channels. This will help you achieve maximum ROI for your PR and marketing efforts.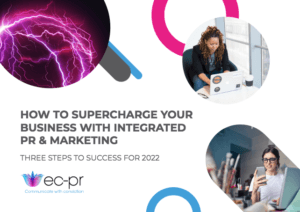 Your Integrated PR & Marketing Guide
Supercharge your business with integrated PR and marketing in 2022 with our three steps to success