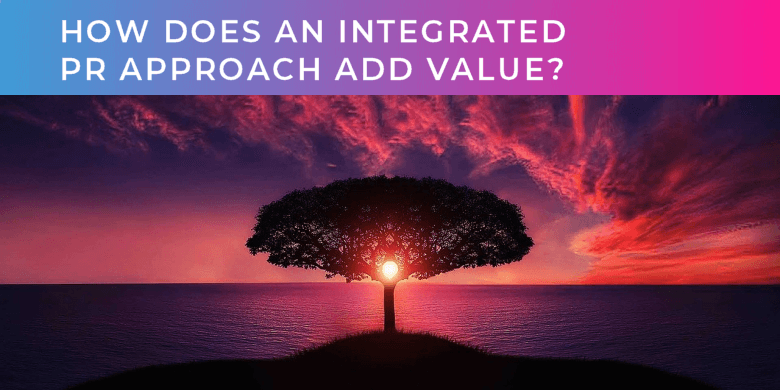 How does an integrated PR approach add value?
An integrated PR approach stands for aligning your PR activity with other marketing and communication activities to drive maximum impact and effect.
At EC-PR, we are strong advocates of an integrated approach, sometimes referred to as 'converged media'.
There are four types of media: paid, earned, shared and owned. Most commonly, they are integrated using the PESO model. The key benefit of planning and implementing an integrated campaign using this model is that you will reach your target audiences with the right content via the right channel at the right stage of the customer journey.
Different types of media and their use
Before we implement an integrated, 'converged' media approach, we need to fully understand the nature of every part of the PESO model. Let's take a brief look at each:
Paid media content is created and controlled by you but is paid for and appears on channels your brand doesn't own or control. Think paid social media content, traditional advertising, Google Ads…
Earned media provides you with the opportunity to form a powerful reputation through third-party endorsements. Traditionally, earned media refers to coverage in press, usually resulting from proactive media relations.
Shared media simply covers all facets of social media.
Owned media includes all channels that belong to your brand, including all your marketing assets, website content, social posts, e-newsletters, blogs etc.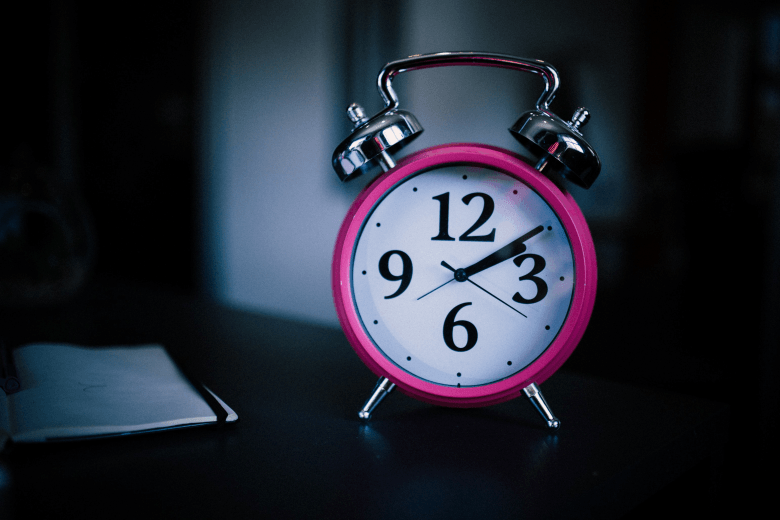 Bringing it all together
The types of media used, the messages, channels and timelines will depend on your particular campaign objectives, however, there are some rules of thumb and best practices to follow.
If you are looking to position your brand as an authority in your industry, your focus should be on earned and owned media. If you are aiming to develop a strong brand presence, the majority of your activities should include owned and paid media. On the other hand, if you're planning to reach out to customers directly, a combination of paid and shared media will generate the greatest results.
Regardless of the media channels selected to target your key personas, a content calendar should be at the centre of your integrated plan. This calendar will ensure you're providing information and messages that your customers want and are searching for — consistently and methodically.
Your content calendar should also include your SEO keyword selection to ensure all the relevant keywords are included in your content ideas to support SEO.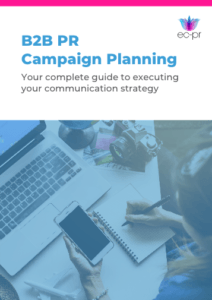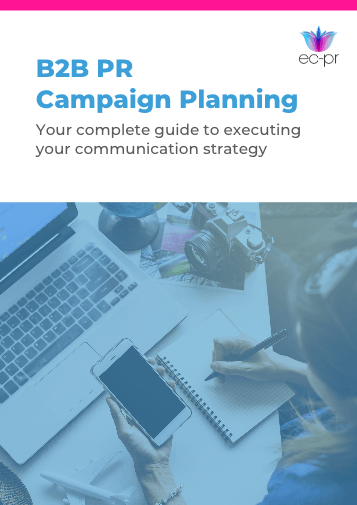 Your complete Guide to B2B PR Campaign Planning
Including example PR campaigns, content calendar templates, and audit checklists.
Integrated PR as an imperative
An integrated approach to PR will ensure your brand is regularly in front of your target audience with a relevant and compelling message and that you engage with your (potential) customers and drive new leads. It also ensures your resources and efforts are optimised for a maximum Return on Investment (ROI).
At EC-PR we are passionate about B2B communication. We believe your work is amazing and we want to help you tell the world how extraordinary it is. Get in touch.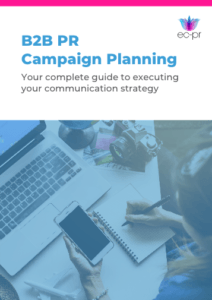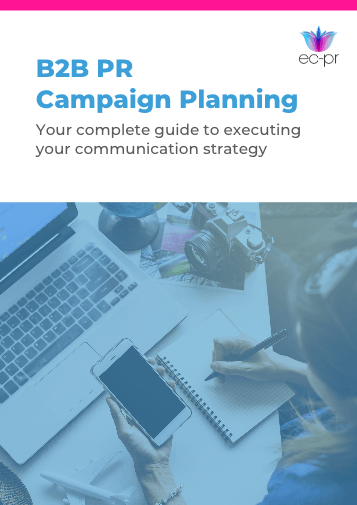 Your complete Guide to B2B PR Campaign Planning
Including example PR campaigns, content calendar templates, and audit checklists.
Subscribe to our updates
Stay up to date with the latest insights, case studies, and PR guides.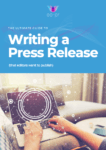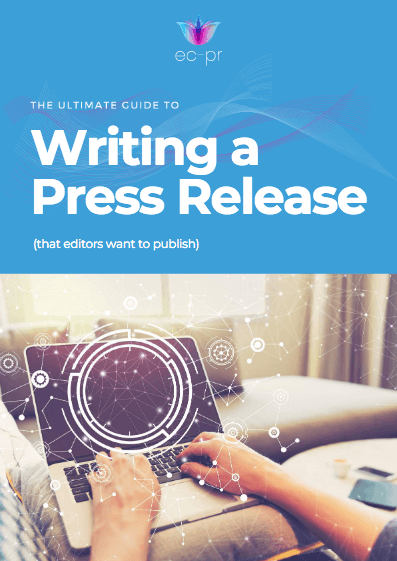 The ultimate guide to writing a B2B press release
Revised for 2021
Our expert B2B PR guide with 9 steps to creating a press release that editors want to publish.