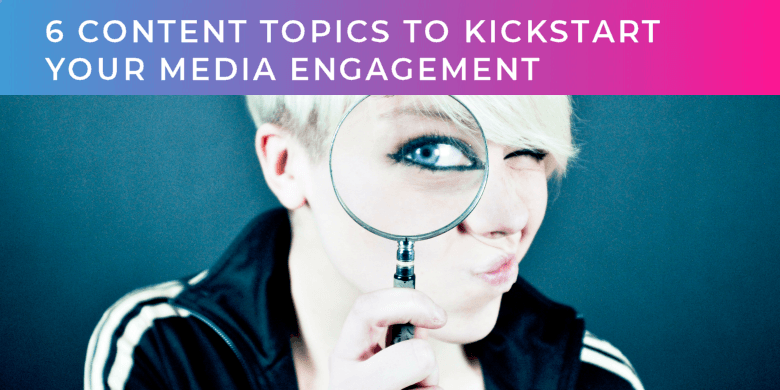 Think your company has nothing newsworthy to talk about…? 6 content topics to kickstart your media engagement.
When speaking to our clients and prospects, they often say their business is too complex, complicated or technical to be of interest to the wider public. Or they might say that there's simply nothing 'newsworthy' happening at their company that they could share with the media and other key audiences.
While a news story does often include an element of novelty (think new products, new senior hires, innovative breakthroughs, new facilities etc.) stories that are relevant to the media do not necessarily need to be just about your latest launch or venture. There are stories to be told literally everywhere!
So, where can you look for inspiration and your story 'angles'?
There's an infinite supply of materials that can be interpreted and developed into engaging pitches or articles for media engagment if you just look out for them (and speak to people). For ease, I've split them up into six typical areas.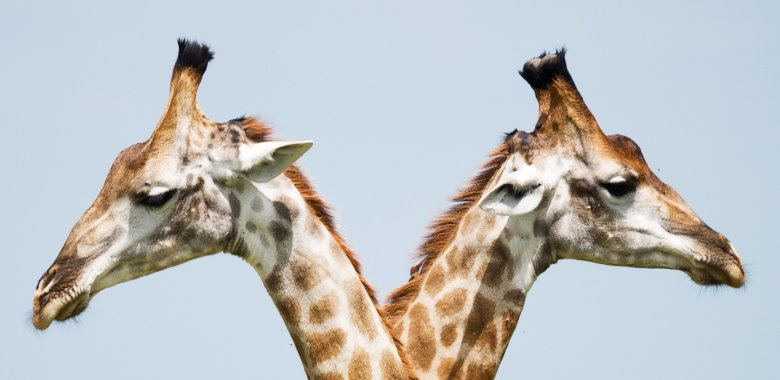 Business growth and business benefits
Regardless of the industry you're in, business success is always worth talking about, with revenue growth, customer momentum or expansion to new markets or geographies showcasing your agility, innovation and accomplishments. Support your success story with concrete numbers or a clearly defined next milestone.
Business benefits are another excellent angle that should really be the core of every company's messaging. Your technology may be obscure or niche, but what does it enable? Does it deliver greater productivity, lower costs, or provides an impetus for innovation? Think of yourself as an enabler of other organisations' successes.
Your customers – if you don't ask for a case study, you won't get one!
They are the cornerstone of your business and you're building a story with them that is worth talking about. Spend time with your customers to uncover exactly how your products or services are helping their business thrive. Some of them might be well-known brand names, others quirky businesses with a colourful CEO that the media love to talk to. Ask them to endorse you with a testimonial or a full case study.
The industry – find an issue to own or champion
It may seem as if there's nothing in particular happening at your company at a given point in time, but you are part of a broader industry that is (in one way or another) in flux. Associate yourself with an industry trend or offer a comment on a hot topic. What do you see happening in the market and where do you think it is going? What challenges and best practices can you share? Investigate a relevant trend with a survey and present your results in an engaging and compelling thought leadership article/whitepaper.
A partner initiative – demonstrate your purpose
Is there an industry-wide issue that you could address in collaboration with a partner or a trade association? Say a lack of skills or talent that you could address with a joint training programme? Or a lack of industry standards? Set up a new initiative that showcases you're at the forefront of your industry.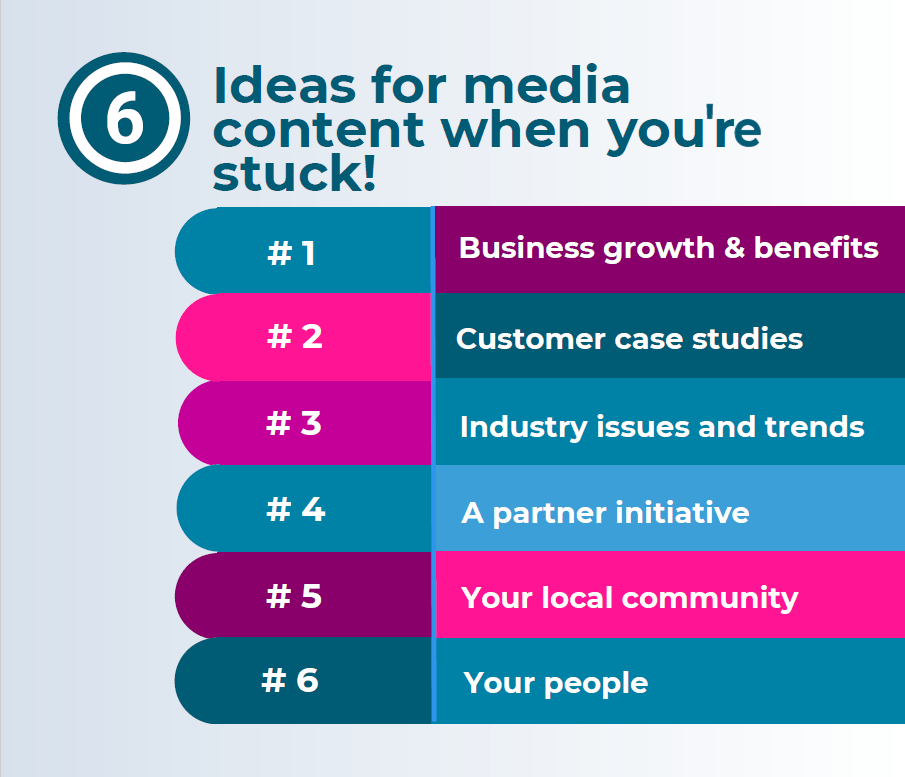 5

The wider good/your local environment
If the COVID-19 pandemic has taught us one thing, it is that we are connected to our local environment and community much more than we think. Every company relies on its immediate environment for talent, support services and facilities. Support a local charity or a school. Talk to your council about what needs fixing and how you can help your village/town/city. After all, a number of your employees probably call it home.
Your employees are your greatest brand ambassadors
Your employees are the heart of your business and a rich source of new and authentic media angles. Do you employ a particularly strong data scientist that derives transformational insights from Big Data? Have you developed a particularly effective on-boarding process? Do you have a unique holiday policy? Did your founders get their business idea during a llama trekking trip (I'm not making this up)?
Unique, authentic and relevant story angles will make your business stand out and be engaging, even if your solutions are complex and difficult to understand.
Just ensure those angles are rooted in a well-developed communication strategy, with clearly defined target audiences – but that's already another story!