B2B PR BLOG
Our PR blog is an extensive collection of helpful articles, PR news and expert views. It will provide tips and advice on a range of PR topics to help protect and nurture your company's reputation. Aside from our PR blog, we also create detailed PR guides that are free to access.
One critical success factor at the planning stage for an effective PR campaign is to identify your audience. Only by knowing the exact profile or persona of the customer or influencer with whom you are trying to connect, can you assess their habits, and identify which...
read more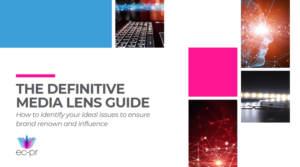 Your definitive media lens guide
This PR guide provides a framework for B2B businesses to identify their sphere of maximum potential influence.
Subscribe to our updates
Stay up to date with the latest insights, case studies, and PR guides.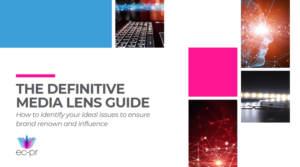 The Definitive Media Lens Guide
Find your business's maximum sphere of influence and equip yourself with the tools to reach it.
About us

Emmett & Churchman Ltd is a private limited company registered in England and Wales.
Company Registration No. 10198832. Registered Offices: 5 Merlewood, Bracknell, UK, RG12 9PA.
Being in the right place at the right time… We will deliver feature length coverage to your target press… or your money back.
Follow us and share this: