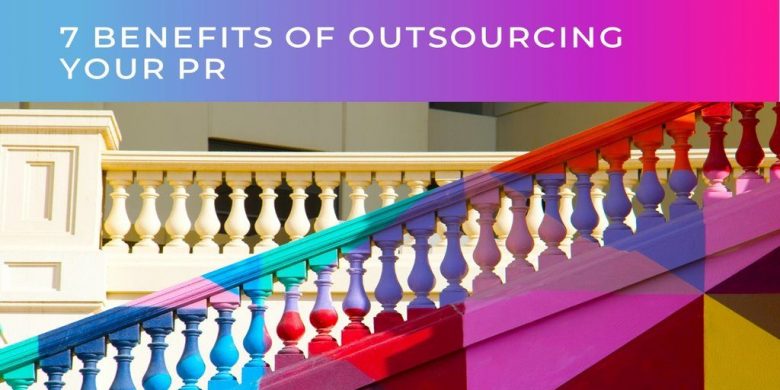 7 Benefits of outsourcing your PR
If you are considering outsourcing your public relations (PR), then you'll be looking at the pros and cons of commissioning a PR consultancy over managing your reputation in house.  Here are 7 reasons why you should consider outsourcing your PR:
1. Focus:
The benefit of appointing a PR agency to manage and protect your reputation is that you can focus on your core business, secure in the knowledge that you have a team of professionals dedicated to driving your brand awareness.
2. Scale:
An external agency can commit a team of PR experts to apply their combined knowledge and creativity to further the interests of your brand in line with your business strategy. Working with an agency gives you access to a wealth of talent.
3. Creativity:
An agency is experienced in bringing your strategy to life in creative executions and campaigns that evolve and develop over time. Creative thinking and execution are what they do, what they thrive on and what they excel at.
4. Perspective:
A PR consultancy not only brings an external perspective but a perspective through multiple lenses of expertise. They can and should challenge, inspire and guide based on their informed opinion. As an external, their perspective is not influenced by internal dogma.
5. Cost & liability:
There is no cost associated with appointing an agency. This allows you to avoid bringing an employee into the company, which saves you money on everything from benefits to training. Engaging with an agency's services is straightforward.
6. Influential network:
Every individual within your agency comes with a proven network of media contacts, database subscriptions and business network to leverage your stories and brand awareness.
7. Speed to excellence:
A PR agency will start delivering at pace as soon as you appoint them. Their focus is entirely on your brand and while there will be a short period of getting to know your culture, there will be no lengthy induction period holding up the process.
There are always pros and cons to outsourcing any business activity. However, recruiting an internal resource to handle PR is not the equivalent of appointing a PR agency. It is not a like for like comparison. Appointing a PR manager demonstrates intent but appointing a PR agency is decisive action.
At ec-pr we are passionate about b2b communication. We believe your work is amazing and we want to help you tell the world how extraordinary it is. 
Get in touch.