Building A Bolder Brand
2i is an Edinburgh-based consultancy offering assurance and testing services to large organisations who are undergoing complex digital transformations.
Their client portfolio includes impressive names such as Aberdeen Standard, Virgin Money and the Scottish Government..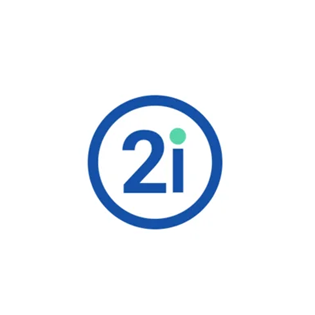 2i Case Study
Communication Strategy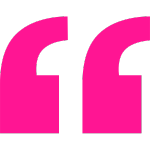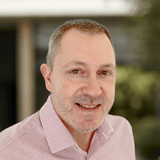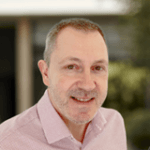 "You have offered us enormous value in getting us to this stage. When I think back to the lack of focus and structure that our message had originally to where we are today, for both our clients and our staff, it's been a game changer for us and massive thanks to you for that.
"The delivery model, AssureRMF, has undoubtedly been the pivotal development. If you had told me at the start of this journey that a business like ours, operating in our space, could have a USP, I would never have believed you. I would not have thought it was possible. But we do, and we have, we stand out for all the right reasons. That's remarkable."
Dave Kelly, CEO, 2i
Dangers and Desires
CEO of 2i, Dave Kelly was fully confident in the exceptional levels of service his company offered. The issue was that they weren't well known enough among their target audience. Nor was there any obvious way that the business differentiated itself from competitors.
2i lacked a clear USP (unique selling point), which meant that neither staff nor potential customers could simply answer the question of why they should use 2i over an alternative provider.
Dave correctly identified that 2i needed to address this lack of identity if the company was to achieve its internal and external goals. He knew the best way to rectify the issue was to develop a communication strategy. This would ensure that 2i was no longer in danger of becoming the industry's best-kept secret. That's where EC-PR came in.
Design
For customers and prospects to understand what 2i's differentiator was, we had to start at the beginning and look at where the company was, and wanted to be, positioned in the market.
Once we'd answered those questions, and crystallised the desired messaging, we were able to move to the next step — getting that message out to our intended audience.
Campaign delivery
Messaging Lab workshops
Communication Strategy
Customer research
Brand assets
Communication strategy
Through a series of Messaging Lab workshops and by working closely with 2i's senior leadership team, we developed a communication strategy comprising six areas:
Industry priorities
Value proposition
Target customer personas
Positioning statement
Key messaging
Bespoke delivery model
The result was the creation of a comprehensive communication strategy. This strategy became the foundation of all marketing and communications going forward and gave 2i much-needed focus and direction.
Customer research
Our approach didn't stop there, however. We also needed to ensure that the newly defined strategy formed the customer's perception of the 2i brand. We conducted research among 2i's customers to determine which communications materials they needed to give them a good understanding of the buying cycle.
Brand assets
In addition, we supported 2i in their search for a branding agency, that would help the company translate their messaging creatively and professionally. After we'd appointed the branding agency, we worked closely with them to create a new website and new brand assets.
Distinction
Dave described the impact of EC-PR's work as 'game-changing' and confirmed it had brought massive value to the business in terms of giving the branding and communications the structure and direction it was lacking.
Within just three months of launching the new communication strategy, 2i was already benefiting in at least 18 different ways. These benefits included the winning of new business, which had been the key driver of the campaign from the beginning.
Additional benefits included the ability to create more persuasive tenders, increased confidence that they were showing the world the best version of themselves, the use of joined-up language across all communication channels, and a set of future-proof assets.
Dave admits that at the beginning of the process, he didn't know how a company operating in 2i's space could differentiate itself. Once the differentiation became clear, 2i found its voice, which now rings out loud and proud in the marketplace. What's more — people are listening.
Request a callback
Show your brand's mettle and grow it into its memorable, gorgeous potential.
Our Case Studies
We work closely with our clients to understand their unique challenges and goals, and develop tailored strategies that deliver measurable results.
Our case studies showcase a range of successful projects, including increasing brand awareness, generating leads, and establishing thought leadership in their respective industries.
Our experienced PR professionals have a wealth of knowledge and expertise, which they bring to each project, ensuring that our clients receive the best possible service. We use a data-driven approach to track and measure the success of each campaign, providing our clients with clear and transparent reporting.
Whether you are a start-up or an established business, our case studies demonstrate the value of effective PR and the impact it can have on your business.