The Net Zero Heroes
Believing passionately about the world's transition to net zero, ITPEnergised is a team of technical consultants who work with their clients to deliver renewables asset management services and expert advice on all environmental matters.
Through guiding their clients on issues relating to energy, environmental impact and engineering, they facilitate the transition to net zero. The company has unparalleled experience and provides consulting services to over 2500 small to large scale projects across 150 countries.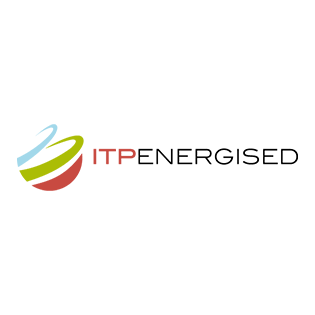 ITPEnergised
Thought Leadership Case Study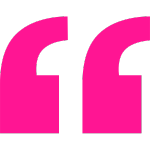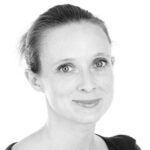 "EC-PR never fails to deliver. Their approach to thought leadership, both in terms of crystallising our initial ideas and then drafting good quality content, is second to none. Given how time-poor our subject matter experts are when it comes to PR, it was a breath of fresh air to have the EC-PR team support us and deliver some great coverage in our target media. We're looking forward to our next campaign to continue improving our share of voice on key net zero and ESG issues."
Ruth Fain, Associate Director, ITPEnergised
Dangers and Desires
Previous to the thought leadership work, we had partnered with ITPEnergised in helping them to define a communication strategy. The team there are marketing-savvy and understand that brand-building work doesn't stop once the strategy is in place — in fact, that's only the beginning.
The next leg of the journey
ITPEnergised knew that to increase awareness amongst their target audiences and, in turn, fill their sales funnel, they needed to embark on an earned media campaign.
Drawing on the key messages established in the communication strategy, this campaign would take the form of a thought leadership programme. The challenge was that ITPEnergised's subject matter experts were time poor, and existing relationships with trade media were very limited and needed to be nurtured.
To the rescue
With a 100% performance guarantee of securing thought leadership coverage and over two decades of experience in working with its target trade media, ITPEnergised turned once again to EC-PR.
Design
Our task was to secure and generate thought leadership content attributed to ITPEnergised's experts, while keeping the onus off them in terms of demands on their time.
The approach we took to achieve this involved EC-PR shouldering as much of the responsibility as possible, while only requesting the client's time when it was absolutely necessary, such as at the points of information-gathering and final approval.
Campaign delivery
  Brilliant ideas bank
  Securing media stories
  Interviewing subject experts
  Authoring content
Brilliant ideas bank
Our approach was to facilitate the creation of a Brilliant Ideas Bank in collaboration with ITPEnergised's subject matter experts. The Brilliant Ideas Bank is a repository of seed ideas designed to capture the media's interest. Critically, the topics strategically aligned with the communication strategy, showcasing ITPEnergised's level of expertise on net zero and addressing the key pain points their target audience faced.
Securing media stories
Once these ideas were compiled and agreed, we began the roll-out of the earned media campaign programme. This saw us pitching articles to target journalists and liaising with them to ensure their specifications were met.
Interviewing subject experts
We arranged interviews with the subject matter experts at times convenient to them. The interviews were pre-arranged with top-line questions submitted in advance to give the interviewees maximum time to prepare, while minimising the impact the campaign would have on their day-to-day role.
For optimal time efficiency, interviews were recorded, allowing us to refer back to them when writing up the articles.
Authoring content
Our team of accomplished technical writers saved the client time and hassle by authoring the content on their behalf, and subject to their approval. The process of generating the articles was therefore streamlined and made simple, keeping the time required from the subject experts to a minimum and allowing them to focus on their main jobs.
Distinction
100% of the thought leadership article ideas we pitched resulted in secured coverage.
As a result, ITPEnergised's thought leadership coverage on net zero appeared in top-tier and highly targeted media including:
Client praise
ITPEnergised were highly complimentary about our work, commenting specifically on how easy it was to deal with us and how reassured they were that we could deliver such a high quality of service and level of coverage, without relying heavily on their people's time.
Our strategy paved the way for ITPEnergised to increase its share of voice, which it achieved during the execution stage of the campaign, when the company's experts started to become recognised as highly respected thought leaders in their field.
ITPEnergised is now preparing for a follow-up wave of activity, designed to further cement their position as experts in their industry.
Request a callback
Show your brand's mettle and grow it into its memorable, gorgeous potential.
Our Case Studies
We work closely with our clients to understand their unique challenges and goals, and develop tailored strategies that deliver measurable results.
Our case studies showcase a range of successful projects, including increasing brand awareness, generating leads, and establishing thought leadership in their respective industries.
Our experienced PR professionals have a wealth of knowledge and expertise, which they bring to each project, ensuring that our clients receive the best possible service. We use a data-driven approach to track and measure the success of each campaign, providing our clients with clear and transparent reporting.
Whether you are a start-up or an established business, our case studies demonstrate the value of effective PR and the impact it can have on your business.