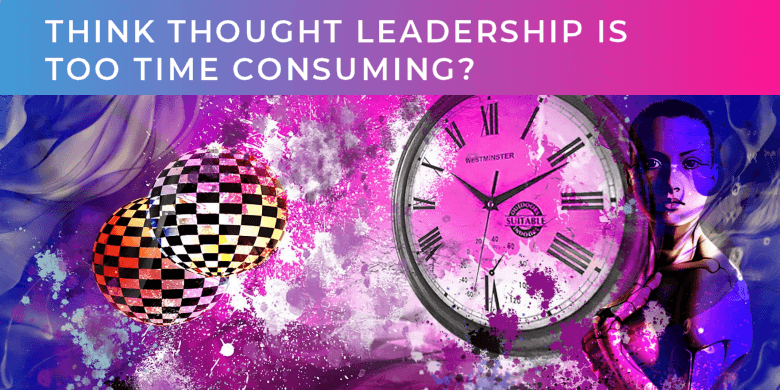 Think Thought Leadership is too time consuming? Let a technical author do the hard work for you
Are you one of the 90% of marketers whose top marketing priorities is brand awareness?
If so, then a thought leadership strategy is probably not far from your thoughts. It's one of the most effective ways you can set about securing share of mind, promoting your brand's authority, and attracting valuable sales leads into the top of your sales funnel.
Can't find the right time to do thought leadership? A technical author can help…
If your company is successful, then your experts are probably busy working on client business and if your business is going through a difficult period, then your specialists are probably focussed on working to generate new contracts. Thought leadership needs expert input, so to you, this may feel like a catch-22 and a game you simply can't win. This is where a technical author can step in and do the hard work and heavy lifting for you.
What is a technical author?
A technical author is an expert in writing. They may be an independent freelance journalist or an employee of a tech PR agency; but they are someone who has the skills and experience to investigate, draft and finalise thought leadership on your behalf. They will have spent years fine-tuning their interview and writing skills.  And, while they do require a brief and some input from your subject matter expert, they do not require hours of hand-holding and the material they produce usually requires very minimal editing.
Pros & cons of a freelance technical author
A journalist in the role of a technical author will be highly objective in their approach. This means it's essential you provide a detailed brief in terms of your key messages and expectation for the white paper or article. A journalist is trained to seek out the most interesting angle and their skills are in story telling – not brand building or reputation management. Providing you keep your brief tight, this should not create problems and you should reap the rewards of insightful, compelling thought leadership, positioning you as the leading experts within your industry.
Initially, a freelance writer is likely to cost less than an agency, and they have the added benefit that you can commission them on a freelance, piecemeal basis. However, a technical journalist will rarely conduct media relations on your behalf, so you will need to arrange to place your thought leadership articles in the press separately – or you can employ a PR agency to do this for you.
Pros & cons of a tech PR agency
A tech PR agency can provide you with a comprehensive service, including technical authorship and placement of the thought leadership in relevant publications, but of course the costs are higher. The ideal approach to your technical thought leadership, assuming it's an article based on expert insight, not an original piece of research is as follows:
Develop an ideas bank of potential thought leadership angles
Agree which target audience you are prioritising
Document overarching messages and key messages
Identify the subject matter expert
Develop your angle into an article synopsis
Conduct media relations to place thought leadership
Placed in the media, conduct an interview with your subject matter expert
Draft article and submit for sign off
Source supporting imagery, graphics etc
Submit for publication.
Once placed, your
thought leadership
should be optimized across media channels before conducting your evaluation. All of this should take very little of your time because the heavy lifting and time-consuming tasks are shouldered by the agency.
So, you see, it's perfectly possible to undertake a Thought Leadership strategy even when your experts are very busy bees. You have various options that deliver phenomenal results, you just need to decide what factors are most important to you and what resources you can commit to securing this valuable, brand building asset to your company.
At EC-PR we are passionate about B2B communication. We believe your work is amazing and we want to help you tell the world how extraordinary it is. Get in touch.
Stay up to date with the latest insights, case studies, and PR guides.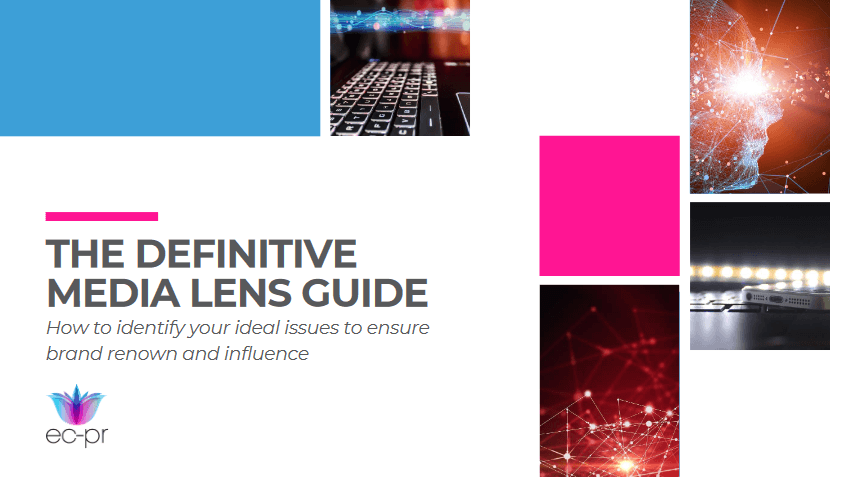 New PR Guide
Your Definitive Media Lens Guide shows you how to identify the maximum potential influence for your B2B business.