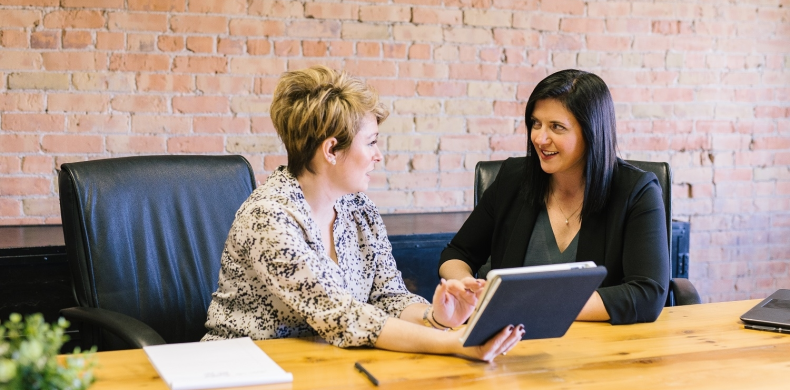 How Analyst Relations Helps Your Business Thrive
When businesses want to grow their revenue, they typically turn to the age-old technique of paid advertising. Ads may have their merits, but you're likely to be missing out on a powerful way to grow your business.
Analyst relations, or AR, is a way to establish a reputation and build your brand in a way that will have positive long-lasting impacts.
In the same way that public relations focuses on building your relationship with the public, analyst relations is a way to build your relationship with analysts. We work to form a connection between you and the independent analysts in your industry, like research and consulting firms.
This is particularly important for B2B companies. Because your customers are businesses, not consumers, and the investments involved are considerably greater, they put higher levels of research into their decisions and look for third party counsel. This is where analysts' opinions and findings come to the fore.
What problems does an analyst relations strategy solve?
The benefit that analyst relations afford you is by enhancing your credibility. When you build a relationship with analysts, they're more likely to mention and vouch for you in their publications and referrals. In B2B purchases, that extra credibility goes a long way.
Beyond establishing your reputation as a reliable vendor, analyst relations will boost your brand awareness too. Some potential customers will discover you for the first time through the recommendations and findings of analysts, and this can lead to a great jump in revenue.
Phases of an analyst relations plan
Analyst relations is a tricky task that requires specialized AR strategies and expertise. A strong AR plan goes through three critical stages:
1 Message Development
For successful analyst relations, you don't just need to get in front of the right people – you need to deliver messages that will make an impact too.
The first stage of your plan is to develop messaging that appeals to the right analysts. This takes a combination of experience, research, and insights into past successes.
2 Programme Planning
With your messaging nailed down, the next step is to plan the programme. Who will you reach out to? How will you reach them? What are your goals?
This plan should be a well-defined, step-by-step process, especially if multiple people will be executing it.
3 Delivery
Finally, it's time to put your plan into action. Follow the steps you laid out in the previous phase and track your results along the way. Don't forget that you need to continuously nurture your relationships with analysts, as you would with any professional connection.
See the impact of an analyst relations programme yourself
At EC-PR we have an experienced Analyst Relations Specialist who has worked very successfully with  clients. Read our analyst relations case study showing how Fintech firm Concirrus moved from becoming a 'Don't Know' brand within analyst firms to being a company analysts are likely to recommend.
To start forming your analyst relations strategy, reach out to our specialists today.