Informing Influencer's Opinions
Concirrus is a UK insurtech which offers digital solutions for speciality fields of insurance — namely, marine and automotive.
Their product, Quest, is made for the marine market and allows insurers to calculate risk more accurately through the use of large sets of historical data, machine learning and artificial intelligence..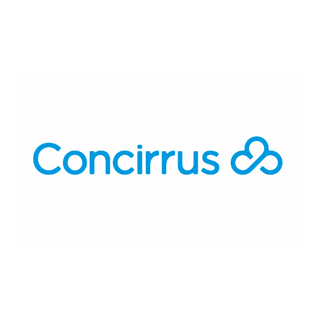 Concirrus Case Study – Analyst Relations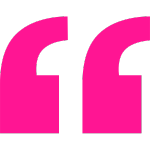 "EC-PR'S AR programme has helped us get in front of some of the most influential industry thinkers in insurtech and started to build their advocacy and buy into our vision.
"The greatest impact AR has had on our business is related to the quality of feedback and insights gathered during industry analyst briefings. These have been instrumental in shaping our new company messaging and proposition. Without AR, Concirrus would not have been able to put in place an ambitious quarterly analyst engagement programme that we're looking to elevate further in 2022."
Andrew Yeoman, CEO of Concirrus
Dangers and Desires
We were already partnering with Concirrus in a campaign to supercharge its brand awareness amid the launch of Quest. The campaign was proving very successful and generating a large amount of earned media coverage, accelerating Concirrus to the status of insurance market leader.
The company had ambitions to scale and expand into other speciality sectors outside of marine. To do this, it needed to boost awareness of its brand among influential people in the industry. Having already worked with us and seeing the results we could achieve, Concirrus chose us to help them in this new area too.
Design
For Concirrus to increase its reach across industries and build its reputation, it needed to engage with industry analysts. Industry analysts are key individuals who are pivotal to a company's success. Their opinions are well-documented and highly valued on a large scale.
Concirrus was relatively new to the market and, at the point of our engagement, was therefore largely unknown in the industry analyst community.
Campaign delivery
Analyst audit
Analyst relations training
Analyst briefings
Results monitoring
Analyst audit
To kick things off, we wanted to know the extent of the existing awareness, so we conducted an analyst audit. The results showed a very low awareness of Concirrus among industry analysts.
Those who had heard of Concirrus generally had only heard of the company in the context of marine, and no other insurance sectors.
We proposed a long-term programme designed to:
Raise awareness of Concirrus in the analyst community
Influence analysts' perception of Concirrus and its portfolio.
Analyst relations training
Stage one of executing the programme involved us conducting analyst relations training with key members of the Concirrus team. We also created a tailored and tiered list of analysts we wanted to reach.
Stage two saw the implementation of a quarterly programme. This comprised regular analyst briefings with key analyst firms, and a quarterly analyst newsletter.
Our aims were:
To build close relationships with our top target analysts through regular contact
Raise awareness of the Concirrus brand among the wider analyst community through the newsletter.
Within the first year, we conducted 17 analyst briefings with 9 analyst firms and 14 analysts.
We also facilitated analyst pre-briefings ahead of a major acquisition announcement. And, for the purpose of specific analyst reports, we facilitated engagement with two additional analyst firms.
Results monitoring
The analyst audit was repeated a year after the first to measure what, if anything, had changed regarding awareness and perception. In just 12 months, Concirrus' awareness among analysts increased on average from 1.9 to 3.6 (on a scale from 1 to 5).
Areas, where awareness was strongest, were Concirrus' business strategy and value proposition, meaning that the brand wasn't just better known — it was also better understood.
All analysts surveyed were either very likely (71%) or extremely likely (29%) to recommend Concirrus to their clients. This was in stark contrast to the results of the first audit, conducted before the analyst relations programme when the most common reply was 'don't know'.
Analysts also saw the Concirrus analyst relations programme in a very positive light, awarding it an average score of 4.25 out of 5. They gave the analyst briefings 4.6.
Distinction
As a result of the analyst relations programme, Concirrus is now very much on the map and front of mind among influencers. Through being associated with key individuals who are shaping the thinking within the insurance community, Concirrus achieved increased respect and a much-improved profile.
Altogether, the analyst relations work propelled awareness of the company, which is now considered a forerunner in all its specialist sectors.
Stay up to date with the latest insights, case studies, and PR guides.
Request a callback
Show your brand's mettle and grow it into its memorable, gorgeous potential.
Our Case Studies
We work closely with our clients to understand their unique challenges and goals, and develop tailored strategies that deliver measurable results.
Our case studies showcase a range of successful projects, including increasing brand awareness, generating leads, and establishing thought leadership in their respective industries.
Our experienced PR professionals have a wealth of knowledge and expertise, which they bring to each project, ensuring that our clients receive the best possible service. We use a data-driven approach to track and measure the success of each campaign, providing our clients with clear and transparent reporting.
Whether you are a start-up or an established business, our case studies demonstrate the value of effective PR and the impact it can have on your business.