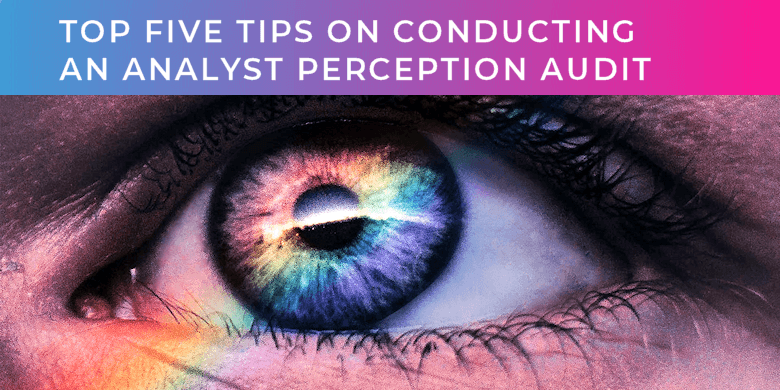 Top 5 tips on conducting an analyst perception audit
The word 'audit' may sound slightly intimidating if you're working in finance but in the case of an analyst audit, it simply indicates an in-depth piece of research into industry analysts' perceptions of your brand and your industry.
There are several important reasons why a company would invest resources in conducting this type of research. An analyst perception audit is invaluable in informing your analyst relations (AR) planning and also serves as an important part of any AR professional's measurement framework. Crucially, gaining insights into the views and opinions of your key analysts will help you and your executives to engage with them more effectively, increasing the quality and impact of your AR programme.
The greatest impact AR has had on our business is related to the quality of feedback and insights gathered … These have been instrumental in shaping our new company messaging and proposition.
Approaching an analyst perception audit requires careful preparation, execution, analysis and reporting. We share our top five tips to maximise its outcomes.
Think long-term
Changes in perception take time. It is highly recommended to conduct an analyst audit before the start of an AR programme, and then once per year to monitor shifts in perception.
Social media researchers often refer to this type of research as longitudinal, meaning that data is collected at multiple points in time to detect any changes. As such, at least one part of the questionnaire needs to be kept the same over longer periods of time to allow for comparison of data over time.
An analyst audit is a key tool in your AR measurement toolbox and should complement other, more short-term KPIs, such as number of engagements and their sentiment, to provide a comprehensive measurement framework.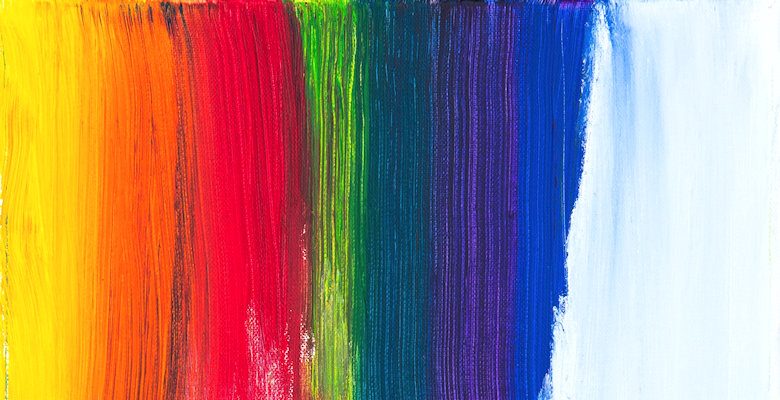 Be strategic with your questionnaire
While an audit should not take more than 15 minutes to complete (analysts' time is precious!), do come up with a list of key strategic areas that you'd like to explore. In addition to uncovering analyst perceptions of your company (the brand, its value proposition, product portfolio, go-to market strategy, geographical footprint, etc.), this is an opportunity to find out more.
Additional focus areas can include your competition (who the analysts see as your main competitors, the names may be different to what you had envisaged!) and the wider industry. This is a chance to ask the question about key industry trends and drivers that will shape the face of your industry in 5 – 10 years' time.
Some more tactical topics may include upcoming reports and events (remember those analyst summits?) to find out what your target analysts are working on and where you can engage with them in the future. 
3

Focus on quality over quantity
As we can see, a significant amount of time should be invested in survey design (the process of creating the audit questionnaire). Another area that requires careful consideration is your sample.
AR programmes tend to engage with a limited number of people so sample sizes for analyst perception audits tend to be relatively small too. There is no one-size-fits-all approach, but typically an analyst perception audit garnering 10 – 20 responses is considered robust enough.
Make sure the sample includes as many of your tier one analysts as possible as they are the ones that know your company best and are deeply knowledgeable about your market segment. If you're repeating the audit every year, do aim to include as many analysts from previous samples as possible to maximise the comparability of data.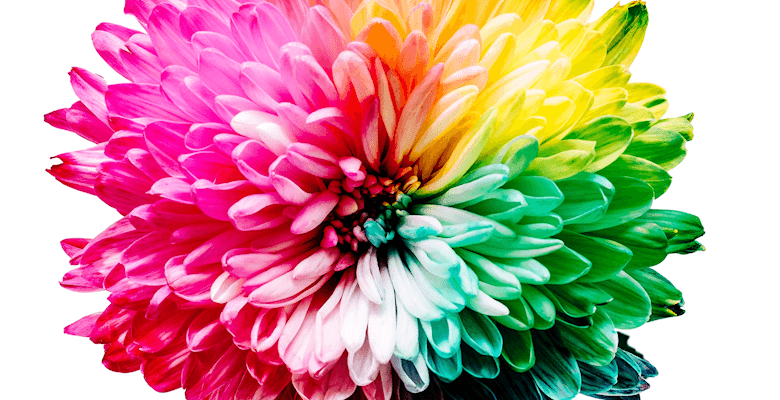 4

Combine data collection methods
Data collection methods vary and they all have their pros and cons. A well-designed online survey clearly has its advantages in terms of efficiency and convenience. Analysts can fill in the audit questionnaire at their leisure, while AR professionals can analyse results quickly by exporting them straight into an Excel spreadsheet.
However, in our experience, 1-1 interviews (usually conducted over the phone or via web conferencing) have some very strong benefits too. They not only enable you to get to know your key analysts better and strengthen your relationship with them, but it also allows you to tease out additional insights and highly valuable nuggets of information. Interviews tend to generate richer insights that may not appear in responses submitted online but, on the downside, they are obviously much more time consuming.
If you're really pressed for time, an online survey combined with interviews with key analysts is a good compromise.
5

Utilise throughout the year
It goes without saying that key findings should be presented in a clearly laid out and engaging format, combining key perception stats with qualitative insights, and, if possible, comparing results with previous audits and highlighting any changes in perception.
An analyst audit is a valuable piece of work only if its findings are socialised across the organisation and utilised for strategic planning and analyst engagement on an ongoing basis. It's possibly the strongest weapon to showcase the effectiveness of your AR programme and drive its continuous evolution.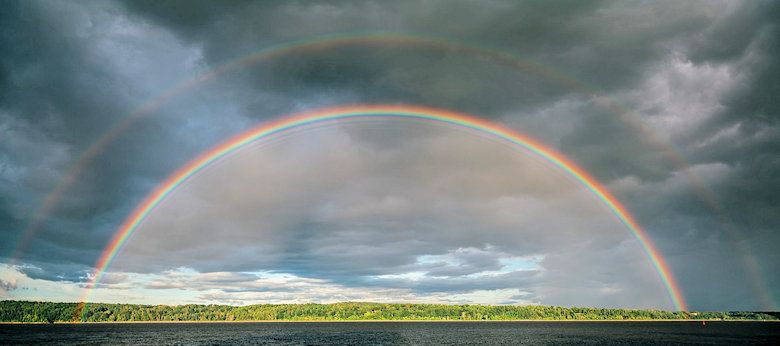 Adding Analyst Relations to Your Toolbox
It's never wise to put all your eggs in one basket. Having a variety of growth techniques will help you build the brand from several fronts at once, even through market fluctuations and other changes.
To start forming your analyst relations strategy, reach out to our specialists today. Not ready to talk? Take a look at our AR expert blogs here for more insights.