SOUTHWORKS Analyst Relations
SOUTHWORKS delivers outsourced software development at scale and at speed for start-ups, scale-ups and enterprise customers looking for nearshore software development with transparent up-front pricing, short-term flexible contracts, and time zone affinity.
SOUTHWORKS' highly skilled software engineers bring the development intensity to deliver quick strategic wins, scale engineering organisations, and take its clients from stuck to scaled one week at a time.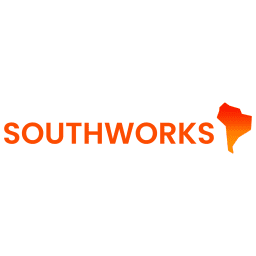 SOUTHWORKS sharpens conversatons with AR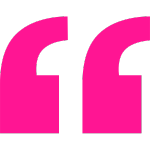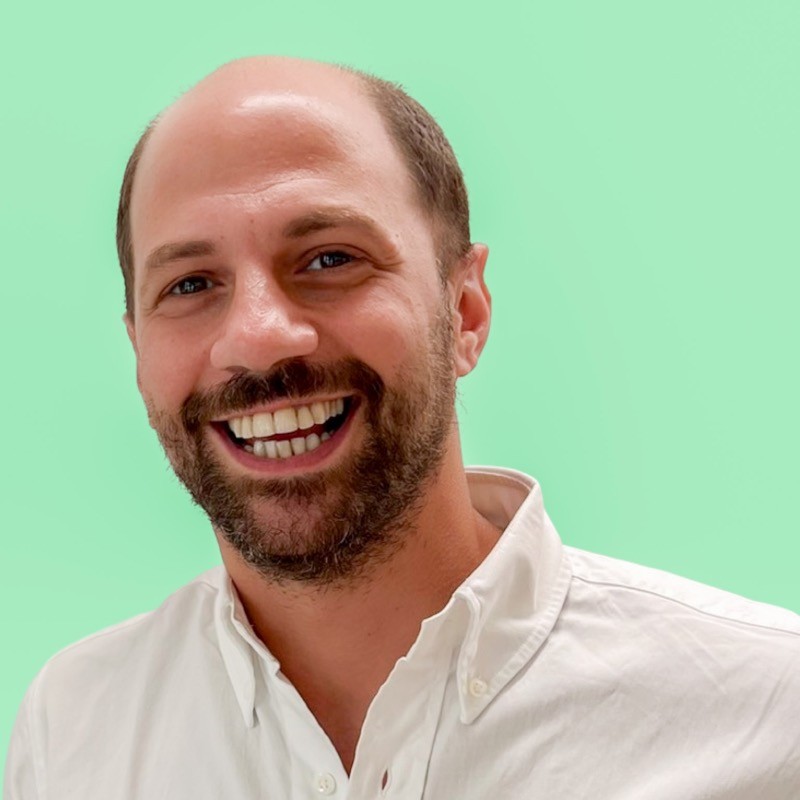 "The analyst relations programme has supercharged our interactions with some of the most knowledgeable people in our industry. The conversations have helped us shape and finesse our new messaging that has in turn levelled up my conversations with analysts, industry, and customers."
Johnny Halife, CTO and Board Member, SOUTHWORKS.
Dangers and desires
SOUTHWORKS was looking to raise its profile among industry analysts in order to strengthen its reputation in the market as an innovative provider of services for nearshore software development. It was also looking to gather feedback and insights from some of the sharpest brains in the industry in order to inform its business planning, go-to market strategy and messaging.
SOUTHWORKS selected EC-PR due to its track record of working with some of the largest and most influential analyst firms as well as its robust approach to analyst relations (AR), including analyst training and measurement.
Design
SOUTHWORKS was new to the world of analyst relations so EC-PR first proposed a comprehensive Foundations programme to set up SOUTHWORKS for success with industry analysts. The Analyst Foundations spanned an Analyst Training for SOUTHWORKS executives, an Analyst Audit and a tiered Analyst List. The Analyst Audit is a comprehensive survey of the analyst community about their perceptions of the organisation, its products, as well as its competitive advantages and weaknesses.
Following the Foundations stage, EC-PR proposed a quarterly AR programme with a focus on introducing SOUTHWORKS to the analyst community with the help of analyst briefings.
Campaign delivery
Analyst training
Analyst perceptions audit
Tiered analyst list
Analyst briefings
Distinction
In the first 12 months, SOUTHWORKS held briefings with 21 analysts from a number of analyst firms, including major players such as Gartner, Forrester, IDC and Everest Group. EC-PR also secured an opportunity for a SOUTHWORKS customer to participate in the Gartner Research Committee Forum which is a unique opportunity to present a customer case study to a wide audience of Gartner analysts.
EC-PR's approach to AR is marked by careful 'tiering' of analyst contacts – a highly targeted approach that ensures enough time is spent with analysts classed as 'tier 1' while also ensuring the wider analyst community is kept up to date on all things SOUTHWORKS. During the 12-month campaign, SOUTHWORKS spoke to 44% of its tier 1 analysts (and with some even twice).
SOUTHWORKS was also featured in a PAC/teknowlogy blog by Nick Mayes where it was noted the company is accelerating growth off the back of an increasing demand for engineering services. 'The company has an interesting platform of business, and can be banded with the fast-growing cluster of mid-size specialist development players including BJSS and Endava in Europe, and Kin + Carta and Globant from the other side of the Atlantic,' noted Nick Mayes.
"EC-PR has guided us expertly through the set up and deployment of our first AR programme, delivering professional guidance and robust advice coupled with valuable insights into the world of industry analysts," added Nicole Revers, Global Marketing Lead at SOUTHWORKS.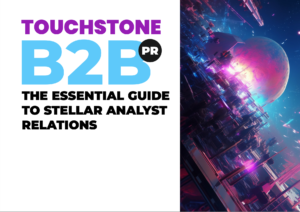 Our essential guide to Analyst Relations
Analyst Relations can put your company in front of influential thinkers in your industry, bring insights, invaluable feedback and open doors to new opportunities. Find out how to get started with our practical guide.
Download
Are you a distinction-driven leader?
Let us boost your brand's reputation and recognition.
Request a callback
Show your brand's mettle and grow it into its memorable, gorgeous potential.
Our Case Studies
We work closely with our clients to understand their unique challenges and goals, and develop tailored strategies that deliver measurable results.
Our case studies showcase a range of successful projects, including increasing brand awareness, generating leads, and establishing thought leadership in their respective industries.
Our experienced PR professionals have a wealth of knowledge and expertise, which they bring to each project, ensuring that our clients receive the best possible service. We use a data-driven approach to track and measure the success of each campaign, providing our clients with clear and transparent reporting.
Whether you are a start-up or an established business, our case studies demonstrate the value of effective PR and the impact it can have on your business.