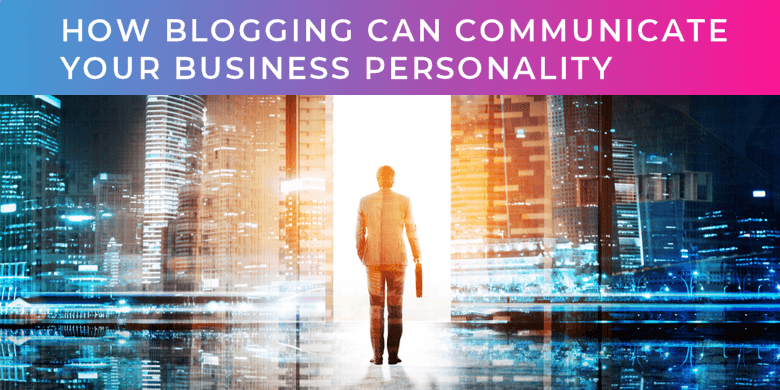 How blogging can communicate your business personality in technology services
B2B tech gets sociable
Over the last decade, the B2B tech sector has become more sociable. No more so than over the last 18 months with no trade shows and in-person events, it's been a lifeline to meet and greet prospects and industry peers. Most PR programmes which typically included the classic press release and technical articles have moved to more content driven tactics of thought leadership and blogging as ways to turn controlled content into articles, to communicate their key messages and enhance their online reputation.
A blog post, typically 600-800 words, can also serve as a non-promotional method of communication which, through taking a more journalistic tone, can elevate the brand and credibility of a company. With a blog, you can give your audience an inside scoop of your brand, business, or employees and you can take your audience on your brand's journey. The added flexibility of a blog is that you don't have to wait for your next major news story to engage with the industry – a blog post can be published anytime.
Here's our starter for ten for any technology services business setting up a blogging strategy…
Why bother with blogging?
Without media-reviewed or visible products, a services company can often find it harder to communicate the company brand and culture to gain market credibility. So, what better way to communicate your values and business thinking than through articles you control such as a blog written by a senior executive. Your ideal readers are business prospects who can only see your business from your website, so having a human face for the company immediately creates a personality and a more engaging experience for the reader than if they read a fleeting mention as part of a news article or feature.
You instantly become memorable, building a connection, which, through blogging on a regular basis, helps to create loyalty to your business, an online community and, like many comms tactics, impacts the bottom line.
A blog can also boost SEO, and your company's SEO is important to the business success. A blog can create more web traffic for your company, with more engagement, and will keep your website updated with more information.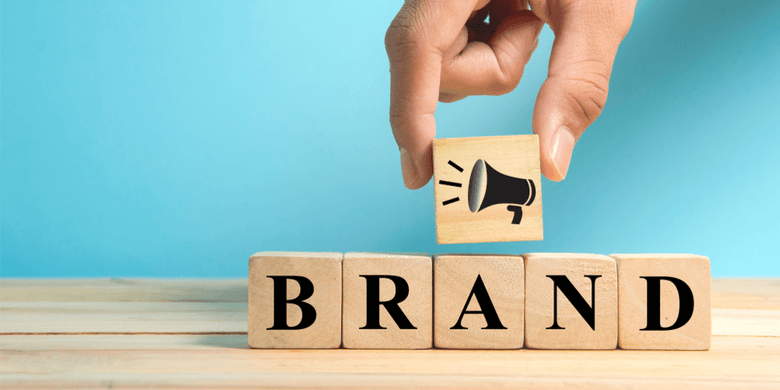 What are the best topics?
Being the comms mechanic for less formal talk at an industry level, a blog can communicate much more than the bottom line to your key industry stakeholders whether they are customers, partners, prospects, investors, and even competitors. Many businesses choose their partners through parity of business values, such as ESG, safety and environmental factors. It's a safe bet you can use blogging as a beacon to attract customers and build loyalty if you choose the right topics and positioning.
Where can a blog be published?
A blog can be published in owned media, which is your own company assets – your company website, email newsletters, the areas over which you have complete control. The blog is best communicated through social media, via a LinkedIn account post by a company senior executive. The immediate benefit is that the blog post can be liked and shared industry-wide.
Or alternatively in earned media, usually gained through promotional efforts such as media coverage or a shared social media post. This route is less likely, but you can still supply a guest blog, for instance, on another company or influencer website or blog, which provides powerful third-party endorsement of your business services.
1

Sales blogs
Blogging about your services is like free advertising but be careful – it's easy to get over-excited – 'me me me' can be repetitive and a turn-off unless you are an established business with avid followers. It's good to take a neutral position, even when writing about your own services.
2

Industry blogs
Pick issues which are relevant to other industry professionals, usually keeping to broad themes of interest, such as a forthcoming industry event, hybrid working practices since the pandemic, a new industry standard, tips on how to work with resellers… Offer information which will broaden their horizons and benefit them in their role.
What are the first steps to creating a blog series?
Depending on the nature of your business, you might consider these aspects of your target audience:
1

Goals
Set out your blogging goal(s) to ensure you can measure the success of your efforts.
2

Calendar
Create a blog calendar – a list of topics your business can comment on, so that you are planning ahead. Perhaps start by publishing a blog every other week.
3

Authors
Decide authors for the proposed blogs – varying authors of your company blogs on the website can bring readers closer to the inner-workings of the company as each job role has a different perspective and remit.
4

Readers
Put the reader first – decide who you are writing for – build up a persona for your target reader (a fictitious personality which embodies the profile of your audience) and stick with this. Write with this persona in mind.
How do you build a personality?
Just the same as we dress and behave in a meeting to promote an image, a blog gives an immediate impression of the kind of business you really are, through the mouthpiece of the author expert. Tone of voice and energy levels, language and formatting are all key aspects of the blog – the pace of the article, as well as deciding on appropriate doses of key virtues of formality / friendliness. They all play a part. Just as you set the company logo and office culture, you decide the look and feel of the blog and how you want to leave your readers feeling before you go ahead and publish.
We'd advise to maintain a friendly, positive but relatively formal / consultative tone which builds authority. This is a tool to support your sales, so you want to be approachable but also knowledgeable and trustworthy. Humour is usually not recommended – at least for beginners.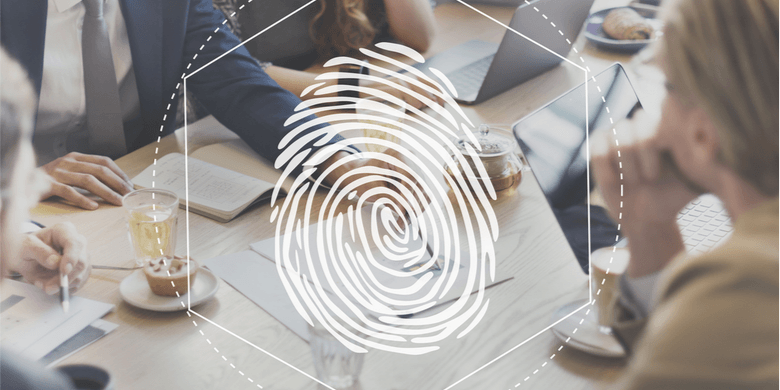 Any essentials to include in the blog post?
Always include a call to action – a couple of backlinks to the best webpage. Perhaps a link to your services overview early in the article, and at the end, a 'contact us' link. And links to other relevant blogs or articles will keep them reading and improve your SEO. Consider adding a stock image or other graphic to lift an article and add a professional touch.
Would your organisation benefit from more creative PR campaign tactics?
If you want to know more about how EC-PR can support you with a blog series for your technology business, or how we can build an effective communications programme for your technology services business, please get in touch.
For more ideas, read our featured Case Study about how EC-PR helped Concirrus launch a new Insurtech platform to the marine insurance industry with exceptional results.
Or, if you'd just like to stay in touch – sign up here to receive regular insights on how to make your PR work harder.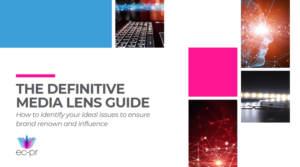 Maximise your influence
Your Definitive Media Lens Guide shows you how to identify the maximum potential influence for your B2B business.
Stay up to date with the latest insights, case studies, and PR guides.