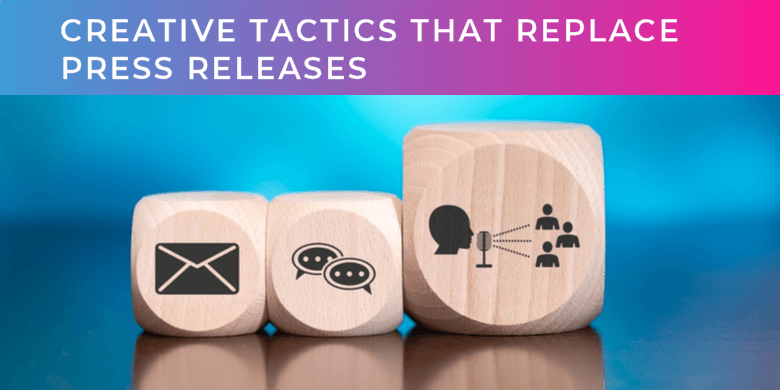 Creative tactics that replace the press release
Why the need for new tactics?
The changing face of the media, with less staffing journalists on publications and more writers and bloggers to reach out and connect with, has had an impact on the way we do PR. But while content remains king, the staple of any B2B tech PR campaign – the press release – is becoming less favourable with journalists, and it's losing its effectiveness in terms of media coverage. There is too much noise and not enough journalists. Although a press release is still useful for a launch, executive appointment, or other 'hard news' announcement, there are more creative routes to securing coverage for your business and boosting your brand.
Yes, newsjacking and a publication's own forward features lists (if they exist) provide a chance to gain coverage. Yet the quality and quantity of this coverage is editorially dictated with the outcome of a PR's pitch varying wildly from not being included in an article your CIO has interviewed for, through to snippet-mentions.
Here are our most highly recommended campaign tactics to maintain dialogue with your target journalists and writers and achieve some outstanding coverage.
What role can blogging play in engaging your audience?
If you haven't already started, blogging is a highly recommended way to draw your audience closer to your brand and your business. This involves writing a 600–800-word article, or series of articles, placed on your website or posted via an executive's social media LinkedIn account. With complete control of this content and its placement in your owned media, you can communicate your key messages in a quality article and position yourselves as industry experts on various sub-topics of the industry.
Through gaining likes, share and comments, you are building a community of supporters and our client experience has shown us that this route can even lead directly to sales meetings and high-level networking with decision-makers and industry influencers.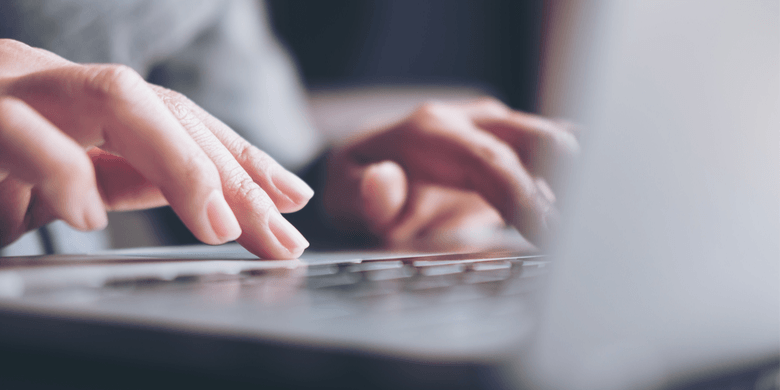 How can article placement help your brand reach?
Another way to target your audience, promote your story and extend your brand reach is to secure a feature placement in a top-tier technology media outlet such as ITProPortal or Channel Pro. Selected top-tier tech media outlets will accept contributions of a generous 1500+ words, which is secured through a carefully prepared and targeted synopsis to the editor. The resulting quality coverage, which appears like editorial, often contains your strategically-placed backlinks to 'contact us' or the homepage, thus driving traffic straight to your website. Other benefits include traction via social media to gain LinkedIn and Twitter likes and shares, as well as uploading coverage to sales pitch presentations.
What can a thought leadership approach deliver?
Thought leadership is an effective way of attaching authority and credibility to your brand. Undoubtedly thought leadership is a trending tactic in B2B PR. This is where you place a senior executive's self-authored article in an influential publication of your choice on a topic relative to your industry which educates and informs your target audience. The article will elevate the brand through communicating the author's expertise. Sharing a link to the published article on social media can have an impressive and instant reception with followers.
Can one-to-one interviews make a difference?
One-to-one interviews help to build relationships, open opportunities, and extend coverage so yes, they can have a considerable impact. By strategically pitching selected key journalists with a carefully prepared pitch that may include your recent business news, a set of topical and perhaps controversial technology topics for discussion with a senior executive or product manager, you're more likely to get their attention. This can result in setting up one-to-one interviews with a spokesperson from the business. With a media-trained spokesperson who can tell the company's story in an engaging way and communicate key business messages, the resulting coverage from the journalist is likely to be positive, decent in length and a good reflection of recent business initiatives.
Is there anything more valuable than an editorial endorsement?
There's nothing better than third-party endorsement for a technology business. A case study which delivers your customer's story – the challenges through to solution deployment and business benefits – is always highly sought after by journalists, and if you can offer an exclusive pre-written case study to a top-tier publication, you will be likely to obtain quality coverage. If the case study isn't already written, it's best to invite the publication to agree with you the desired length or ask whether they would prefer to interview the customer themselves – so when you know that a customer is happy to talk, go for it!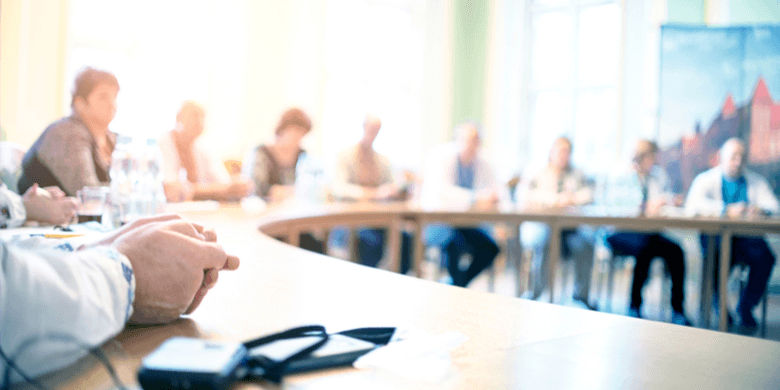 What value do roundtable discussions contribute?
A roundtable discussion is a way to attach credibility and authority to your brand by association. The aim is to forge connections with influential participants but also gain coverage of the discussion. You should pick-off key journalists or media outlets you are keen to engage with by inviting several non-competitive writers – perhaps two technology, two business/technology and management and even vertical titles, if you are in a sub-industry of tech, such as Fintech – along with a business analyst and academic, for instance.
With a pre-developed agenda and MC to steer discussion, the combination of perspectives on the issues makes for an effective debate. Writers enjoy being part of these events – they can spark off article ideas, show that you are following/setting an agenda and portray a media-savvy technology company which is worth contacting regularly for useful content and discussion.
Would your organisation benefit from more creative PR campaign tactics?
If you want to know more about how EC-PR can build an effective communications programme for your technology services business, please get in touch.
For more ideas, read our featured Case Study about how EC-PR helped Concirrus launch a new Insurtech platform to the marine insurance industry with exceptional results.
Or, if you'd just like to stay in touch – sign up here to receive regular insights on how to make your PR work harder.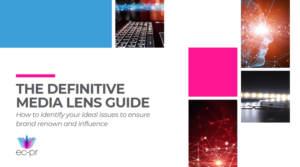 Maximise your influence
Your Definitive Media Lens Guide shows you how to identify the maximum potential influence for your B2B business.
Stay up to date with the latest insights, case studies, and PR guides.