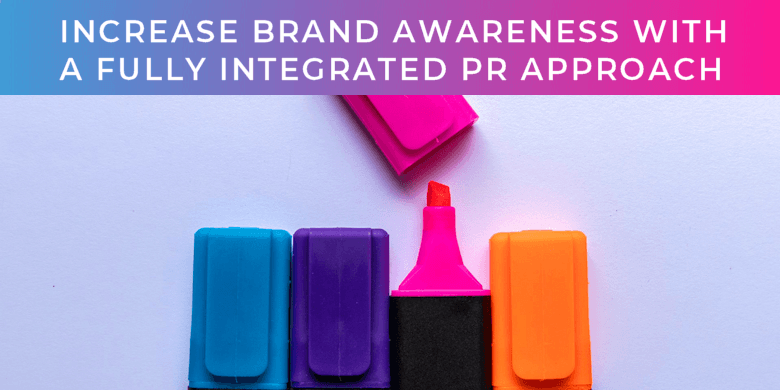 Increase your brand awareness with a fully integrated PR approach
Key considerations for building
 

brand awareness
How to increase your brand awareness
One of the most commonly asked questions in marketing is 'How can I increase my brand awareness?'
But, to answer that question, let's first look at the definition of brand awareness, as there's some difference in opinion as to what these two little words mean.
In its simplest form, brand awareness is the extent to which your target customers are aware of your company.
However, brand awareness should always be assessed through the lenses of relevance and reputation.
The AIDA model
It is essential to build brand awareness through each of the different stages of the customer buying journey.  For each stage bespoke messaging will make your brand relevant and memorable to the customer.  The AIDA model is one of the most well-known marketing models that traces the customer journey through the four stages of their decision making process:
Sometimes called a sales or marketing funnel; the aim is that you move people through from the top of your funnel right through to the bottom – to a purchase – or even better, advocacy.
Over 100 years old, because this model rooted in the psychology of a purchase, it's still a robust and strategically-sound principle that professional marketers follow in one form or another all over the world. The fact is, unless prospects are aware of you; they have no interest in you, they cannot consider you and therefore they cannot choose you. You need to create awareness in order to fill your funnel with potential prospects. You have to tell people that you exist – the awareness of your brand is key to the growth of your business.
Why is brand awareness important?
Brand awareness increases familiarity and nurtures trust. If your target audience bonds with you and trusts you, then they're more likely to buy from you.
There is both art and science in marketing. Here's the science – if 100 people know your brand and one person is going to become a customer, then logically you need 1000 people to be aware of you, for 10 people to become possible customers.
The art is about your brand's identity. It should stand for something whether that be high-quality standards or good value for money.
And if your reputation is good, then people will gravitate towards your organisation, making it far easier to get to those 1000 people and turn them into 10 customers. Naturally, if your brand awareness is strong and more people are aware of you, then every message you put out there should result in a more positive response.
Potential customers may have specific needs and if they see your content or product information helps them address that need, then your brand will remain top of mind.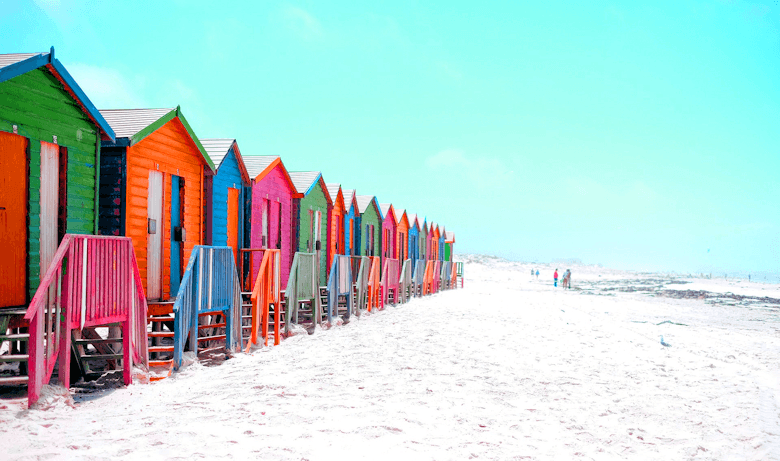 What's the difference between awareness and reputation?
Simply being aware of a brand will not necessarily influence a customer's decision to buy your products and services. Your reputation is also key, but how is brand reputation different to brand awareness?
Reputation is the way in which you are perceived, and spoken about, as a result of the way you act and present yourself within the market. Reputation is measured in terms of stakeholder trust and customer confidence both of which directly impact a company's financial, operational and functional performance.
Investing in recruiting people that share your brand values is important, as those employees will help protect your reputation when they're representing your brand and speaking about you.
Brand awareness is a fundamental element to the overall health of your brand and getting the formula right is crucial. Leaving it to chance is not an option. When done well, the greater your brand awareness is, the stronger the connection is likely to be with your target customers.
Developing your brand awareness strategy
Many people think about the tactics first with a view that it's all about PR, or email marketing or writing blogs on social media. But it's imperative for brands to start with their individual, unique story. This will be a rooted in the critical triumvirate which comprises: mission, vision and value proposition – if in doubt, refer to your communication strategy.  Once a solid narrative has been developed, you should think about how to communicate your story through the different content formats and channels.
Sometimes it's easy to lose sight of why your business was founded, but your brand was born out of an idea that it could deliver a product or a service, better, faster, cheaper or safer. So, it's important that your 'why' becomes a central part of your brand narrative.
Identify your target audience
(hint, they're not you).
The only way you can be successful is by having clarity on who your customers are and what keeps them awake at night. In other words, their pain points.
You need a clear focus on your different customer profiles supported by a clear set of compelling brand messages, which you need to communicate and engage your audience with for them to 'stick' to your brand.
Communicating your point of difference with authenticity and focusing on your target customers' problems is a fundamental aspect of building your brand awareness.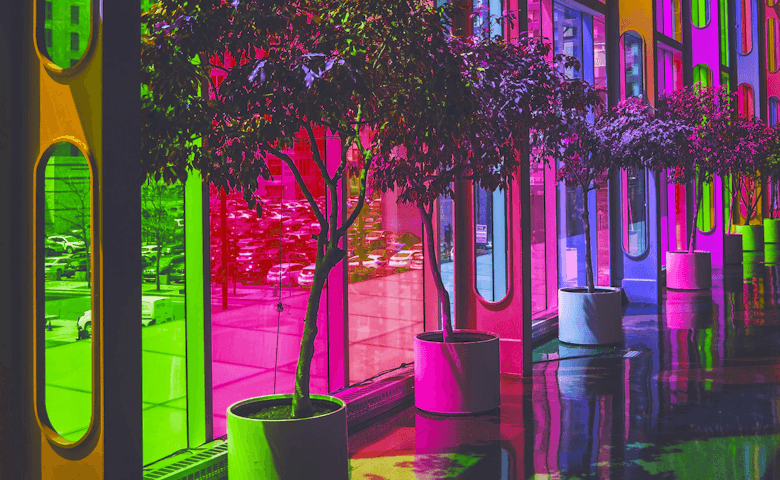 Set your benchmark to measure your brand awareness
Once you've gone through the process above, you need to feel confident that the marketing communications activities you implement, will be successful in growing your brand awareness.  Measuring your current brand awareness provides the benchmark for measuring your awareness growth.
Research suggests that you should be in the top seven brands of your prospect's consideration list, and if you're not, then you know there's some work to do.   
Develop your content strategy
With your foundations in place, you can start thinking about your content strategy and identifying your priorities. The PESO model succinctly summarises the four types of media that exist – Paid, Earned, Shared, and Owned.
The difference between owned and earned media is that owned media is what you say about yourself (your brand) and earned media is what others say about you (your reputation).
You should aim to build your brand using all four media types to maximise your efforts and create a fully integrated strategy, ensuring the right content appears, at the right touchpoints, along the entire customer journey. Ensuring your brand is consistently in front of your target audience, with relevant and compelling messaging, will ensure that your brand becomes visible, valued, and understood for all the right reasons.
Implement your brand awareness strategy
Building your brand awareness is a marathon, not a sprint which is why those all-important basics are key.  If you've invested in those basic foundations, then you should feel confident that you have the necessary pillars in place to focus on your implementation.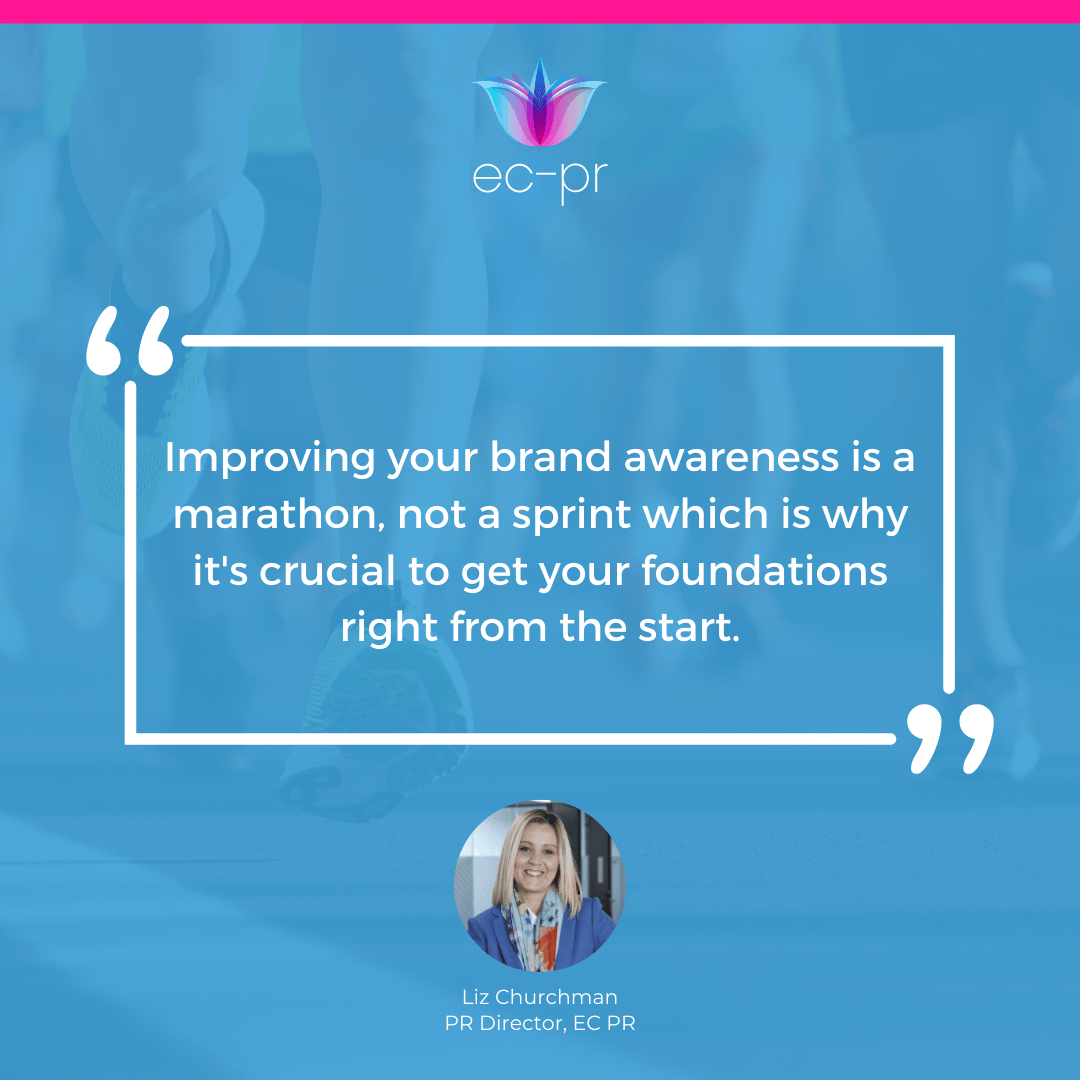 The role of thought leadership in building your brand awareness
Strong, credible and insightful thought leaders can play a significant role in your goals of increasing brand awareness.  Having a CEO or an MD at the helm of a dynamic and growing business is somewhat of a given, but presenting those same individuals as thought leaders can often be a step too far.  So, what is the criteria to becoming a thought leader?
There are 3 main elements to a robust thought leadership campaign.  These are relevant to your target audience, distinction within your competitive set and being rooted in truth.
1 Your truth comes from having the data and facts to substantiate your central claim.
2 Being relevant means demonstrating your knowledge of your audience – their business context and their challenges.
3 Distinctiveness comes from studying your competition and producing a thought piece that has a fresh insight or perspective.
It takes time and effort to achieve all three aspects, but in a world where everyone is looking for strategic help, and few are genuinely qualified to give it, a thought leadership campaign that passes the relevant / distinctive / truth test has a very strong chance of enhancing the brand of the person or business that authors it.
It helps the business generate sales and earn more credibility and trust, as its main purpose is to provide solutions to readers' problems.
It inspires curiosity about your offerings among customers without having to make direct mentions of your products and services.
If your whitepaper goes viral, it will be read by executives at large corporations, who may go on to vouch for you. This brings your business more credibility.
People are always in search of quality content on the web. If your content is, indeed, professional in quality, it will help you engage your readers without overwhelming them.
Whitepapers engage readers by addressing customers' problems first and then providing them with solutions. By offering solutions right at the beginning, your readers will lose interest. It is, therefore, important to prioritize readers' interest over your own. By doing so, your paper will motivate them to take action and buy your problem-solving product.
Note that whitepapers are not an opportunity to ramble on aimlessly.  They're designed to be detailed reports on a specific topic for a specific target reader. 
The key ingredient of a 'strong' whitepaper is good content supported by data, statistics, illustrations, charts and references. 
Analyst relations help boost your brand awareness
Analyst relations (or AR) is about building your relationship with analysts, to enhance your brand's credibility. When you have a good relationship with analysts, they're more likely to mention and recommend you in their publications and referrals. In B2B, that extra credibility goes a long way.
Additionally, it's likely that new potential customers will discover you for the first time via the recommendations and findings of those analysts, and this may lead to an increase in brand awareness and revenue. As with Whitepapers, AR is a time-consuming task and requires significant cost and time investment in order to be effective and executed well.
Measuring your brand awareness
It's often said that it's very difficult to measure brand awareness. However, by recognising the importance of setting a benchmark and asking the right questions amongst your target audience, it's very possible to gauge some defined brand awareness KPIs and undertake some important awareness research. You need to establish your starting point and define some clear SMART goals in order to measure your progress and success.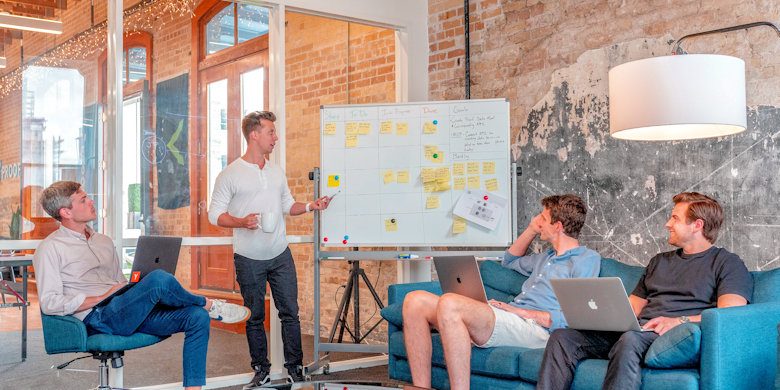 In Summary
If you're serious about having a winning brand awareness strategy, it requires patience, tenacity and clarity of intent.  Your brand awareness is an ongoing marketing quest in order to be continuously filling your sales funnel.
A systematic and sustained approach to building your brand awareness is critical. Customer trust is born out of familiarity, credibility, and reliability.    
And if you always put your customer at the heart of everything you say, do and deliver, then they are more likely to reward you with the interest and engagement – eventually leading to more customer conversions, and this is ultimately where there's the opportunity to justify the cost of your investment. 
At EC-PR we are passionate about B2B communication. We believe your work is amazing and we want to help you tell the world how extraordinary it is. Get in touch.
Integrated PR Guide
Three steps to supercharge your business in 2022 with integrated PR and marketing.
Subscribe to our updates
Stay up to date with the latest insights, case studies, and PR guides.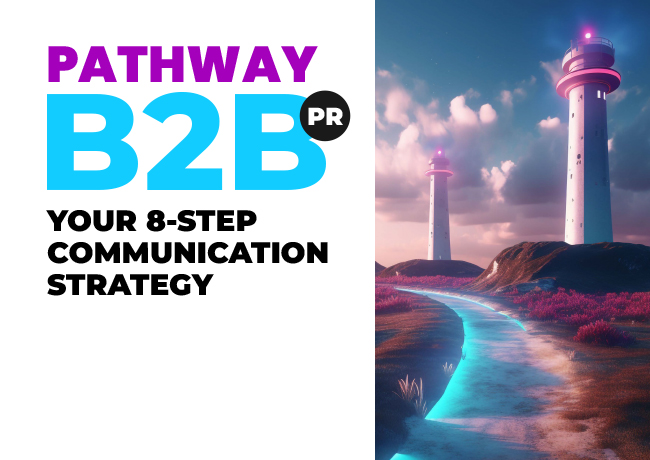 Your 8-Step Communication Strategy Guide
A comprehensive guide to delivering your business goals using intelligent and relevant messaging.