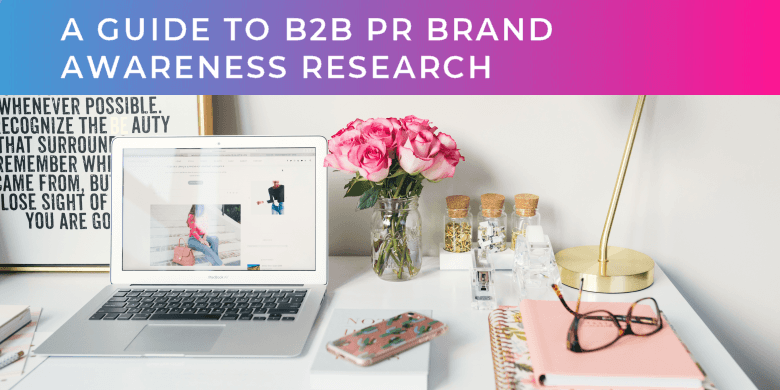 A guide to B2B PR brand awareness research
You know that your company isn't pulling in as much business as it could, but you don't necessarily know why.
Do people know about you and choose to do business elsewhere, or is it that they have never heard of you in the first place? For a company that services other businesses, one way to find out is through B2B PR brand awareness research.
What is B2B PR brand awareness research and why do you need it?
PR brand awareness research is a simple concept. It involves conversations with potential customers to determine how much they know about your brand and to what level of detail they are aware of the services your business provides.
This intelligence can help you better target your PR strategy. When you know what information your customers are missing, you know what information to communicate.
Top B2B PR brand awareness research questions to ask
Effective PR brand awareness research for a B2B business needs to include several types of information. Putting it all together will paint a complete picture of the gaps in your brand awareness. Here are some of the brand awareness research questions and answers to prioritise:
Self-Reported Awareness
One option for your research is to go straight to the source: survey personnel in your target industry and find out if they've heard about you. You can also find out how much they know about you and what their opinions are through these surveys.
Website Traffic
You can discover plenty about your brand awareness based on how users are getting to your website. Find out what percentage comes from direct traffic, i.e. users directly typing in your URL. A person must know about your brand to reach your site directly, so this is a useful clue.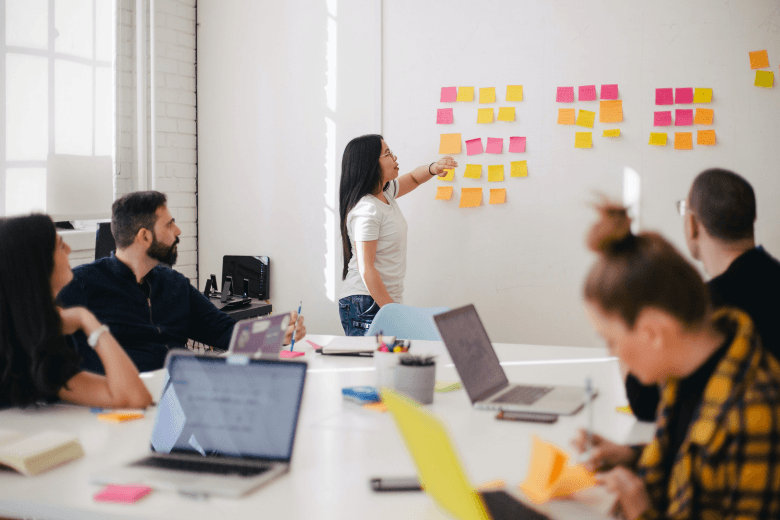 Search Data
If a user finds your site through a search, it doesn't necessarily mean they don't know about your brand. This is where keyword data comes in hand. Keyword research helps us identify how often people are searching for your business name, which in turn indicates a level of brand awareness.
Social Media Metrics
People are constantly chatting on social media, and this is an opportunity for you to find out whether they know about you. That's why brand awareness research should include tracking the number of times your business is mentioned or tagged on social media posts.
The benefits of B2B PR brand awareness research
Is B2B PR brand awareness research truly worth your investment? In reality, it offers more valuable information than many brands realize.
The insights we gain will allow us to create a PR strategy that targets the gaps in your brand awareness. This translates to stronger results for your business.
Brand awareness research is also a way for us to track progress. We can conduct new research after various campaigns and time periods to see the impact your investment is having.
Taking the next steps
To learn more about B2B PR brand awareness research and how it can help you, contact our PR specialists today.
At EC-PR we are passionate about B2B communication. We believe your work is amazing and we want to help you tell the world how extraordinary it is. Get in touch.
Integrated PR Guide
Three steps to supercharge your business in 2022 with integrated PR and marketing.
Subscribe to our updates
Stay up to date with the latest insights, case studies, and PR guides.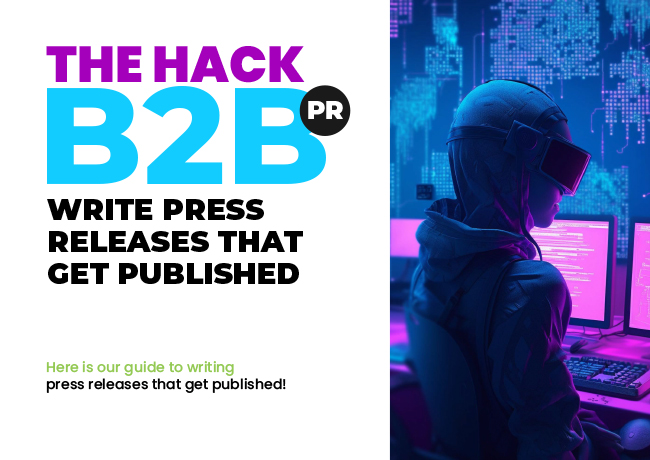 THE HACK B2B PR: Write Press Releases That Get Published
Our expert B2B PR guide to creating a press release that editors want to publish.