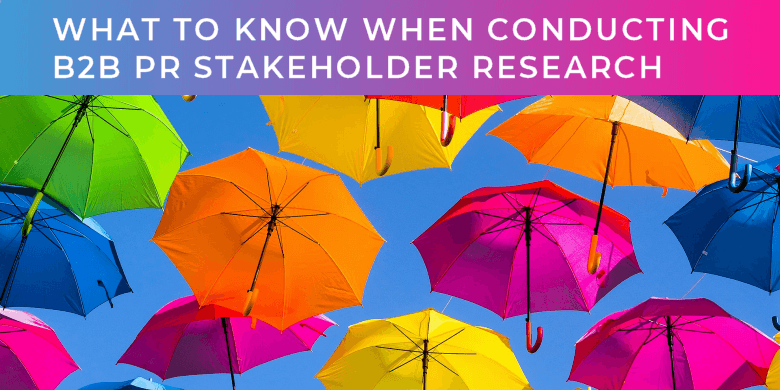 What to know when conducting B2B PR stakeholder research
A strong B2B PR strategy takes a lot of time, effort, and knowledge, but that isn't all. If you don't start with the right research, your hard work may go to waste.
Before you take another step and waste another dollar, make B2B PR stakeholder research your top priority.
What is B2B PR stakeholder research?
B2B PR stakeholder research is the process of digging deeper into your potential customers. You investigate the decision-makers at your target companies to find out what they know about you and how they perceive you.
Stakeholder research also involves delving into those stakeholders' needs. What do they want from a business in your position, and why haven't they recognised your ability to fill that need?
What problems does B2B PR stakeholder research solve?
Stakeholder research is a critical step in PR because it provides several types of discoveries that inform not only your PR strategy but your marketing strategy and business decisions too.
Measuring progress
Measuring your results from your PR strategy is critical, but you can't do that if you don't have a starting point. Stakeholder research uncovers where the level of brand awareness and public image is so that you can track progress and see how the needle shifts over a given period of time.
Choosing productive PR channels
In the course of stakeholder research, we investigate how your customers are getting their decision-making information. If there are certain sources and publications they trust, this is where you can focus your PR efforts.
Tips for B2B PR stakeholder research
If your stakeholder research is lacking, we have a few essential tips to help you get in the game.
Use an ongoing strategy
Stakeholder research isn't something you should do once and set aside to forget about. You need to follow up regularly. This allows you to measure your progress and adjust your strategy based on what is and isn't working.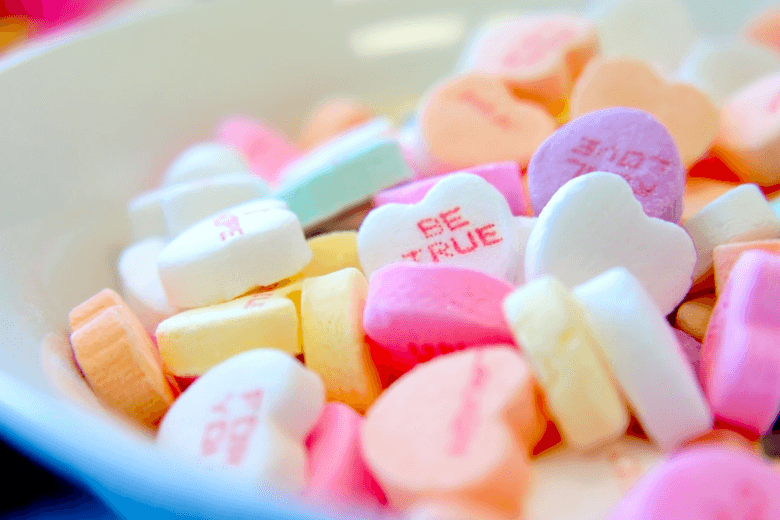 Consider your pipeline
Stakeholder research is all about investigating the businesses as well as the specific individuals within those businesses that make the decisions. The professionals themselves will vary based on the product or service you provide.
Regardless of your industry, dive into the organisational structure of your target customers to find out who you need to connect with.
Look for gaps
In the course of your research, you should discover a lot about what your stakeholders want. Chances are that your competitors aren't answering all those needs. Focus on the gaps between what the stakeholders want and what your competitors provide, then show them how you fill those gaps.
Ask for stakeholder engagement in research
There's no better way to get inside the minds of your stakeholders than to go straight to the source. Ask for stakeholder engagement in research so you can get honest answers and reliable data.
Starting your stakeholder research journey
Whether your company is five decades old or five months old, your B2B PR stakeholder research is a critical step in building an effective PR strategy. To start leveraging stakeholder research to its fullest potential, contact our B2B PR specialists.
At ec-pr we are passionate about b2b communication. We believe your work is amazing and we want to help you tell the world how extraordinary it is. 
Get in touch.
Subscribe to our updates
Stay up to date with the latest insights, case studies, and PR guides.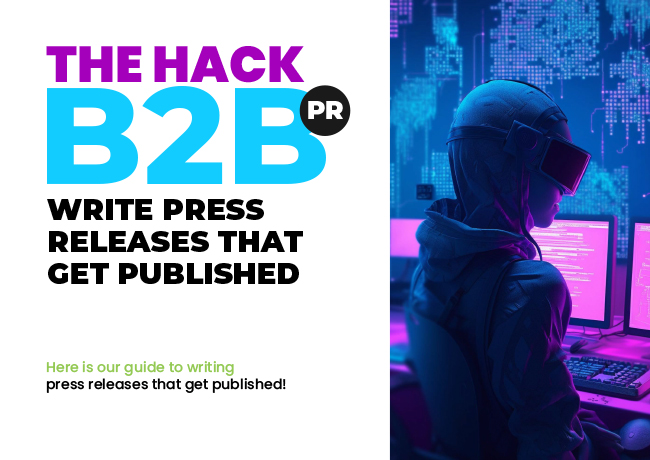 THE HACK B2B PR: Write Press Releases That Get Published
Our expert B2B PR guide to creating a press release that editors want to publish.