Shipshape Media Engagement
Lloyd's Maritime Academy, a subsidiary of Informa Plc, offers an enormous portfolio of online training resources to maritime professionals worldwide.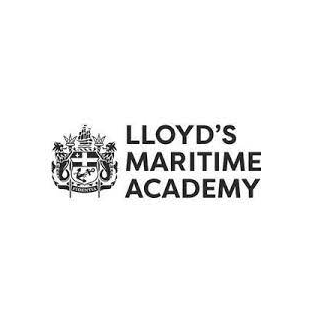 Lloyds Maritime Academy Case Study (brand awareness)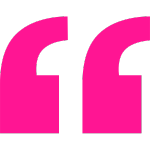 "EC-PR played an instrumental role in helping us to develop our communication strategy, so it was only natural for us to turn to Liz and Lorraine to help us execute it.
"Their support in building a strong portfolio of material, which has reinforced our capabilities and the importance of through-life career development, has been fantastic.
"We've recognised the momentum that has been built in increasing brand awareness and hope to continue to elevate the brand in 2020."
Veronica Araujo
Head of Performance Marketing, Informa Connect
Dangers and Desires
Following our work developing her brand's communication strategy, Veronica Araujo wanted to highlight the brand's new positioning statement of 'lifelong learning' through the power of media engagement.
However, the team at Lloyd's Maritime Academy had limited experience of proactively working with the media. They needed to leverage the knowledge and insights of industry professionals to create maximum impact, but how? The natural choice was to appoint EC-PR, with whom they had previously worked with to achieve great outcomes.
Design
Focused on highlighting the brand's new positioning statement of 'lifelong learning', we curated a PR programme that would help to increase awareness of Lloyd's Maritime Academy's extensive training portfolio and engage with maritime professionals.
Campaign delivery
Identify and target key media outlets.
Distribute news releases.
Create case studies.
Secure feature articles.
Gain exclusive one-to-one journalist access.
Key media outlets
The team at EC-PR have developed a deep understanding of media in the maritime sector over the past two decades. We have worked with countless trade journalists in the industry, cultivating strong relationships across a broad range of media outlets.
This meant we were well placed to home in on the journalists and influencers that would help elevate Lloyd's Maritime Academy out of the darkness and shine a light on the brand's new 'lifelong learning' message.
Once we had created our list of the ideal people to approach, it was time to amplify Lloyd's Maritime Academy's offer.
Feature articles
Limited resources to develop new content meant that Veronica and her team were keen to draw on EC-PR's strong technical writing capabilities.
Our years of experience in the sector enabled us to quickly identify the editorial ideas needed to resonate with the Academy's target audience. We created a series of informative feature articles that positioned Lloyd's Maritime Academy as experts in professional development, while addressing the concerns and interests of their target audience.
Case studies
Working with two ​​former students of Lloyd's Maritime Academy, we created two case studies that were distributed to relevant media.
Each case study outlined the students' individual experiences of the courses they completed, including the reasons why the Academy should be the ideal choice for other professionals looking to develop their skills.
Exclusive journalist access
Building awareness in the media landscape can be a challenging prospect – it relies heavily on reaching journalists who are often inundated with information and emails from brands all vying to be heard.
Industry events and exhibitions are an ideal chance to capture journalists' attention. For the maritime sector, a popular annual event is London International Shipping Week, where many of the industry's key players, influencers and journalists are in attendance.
We saw the event as the perfect opportunity for us to arrange interviews between members of the Lloyd's Maritime Academy team and journalists on a one-to-one level, creating an ideal platform for the team to highlight the brand's lifelong learning message in more detail.
Distinction
During a 9-month PR campaign, we secured 36 pieces of coverage in industry-specific press, of which 80% were featured in media outlets with a domain authority (DA) score of more than 40.
Our generated coverage resulted in an overall impact score of 301,000, giving authority and credibility to Lloyd's Maritime Academy's offer and helping to increase awareness of the 'lifelong learning' message.
Stay up to date with the latest insights, case studies, and PR guides.
Request a callback
Show your brand's mettle and grow it into its memorable, gorgeous potential.
Our Case Studies
We work closely with our clients to understand their unique challenges and goals, and develop tailored strategies that deliver measurable results.
Our case studies showcase a range of successful projects, including increasing brand awareness, generating leads, and establishing thought leadership in their respective industries.
Our experienced PR professionals have a wealth of knowledge and expertise, which they bring to each project, ensuring that our clients receive the best possible service. We use a data-driven approach to track and measure the success of each campaign, providing our clients with clear and transparent reporting.
Whether you are a start-up or an established business, our case studies demonstrate the value of effective PR and the impact it can have on your business.