Getting Back Brand Control
Lloyd's Maritime Academy, a subsidiary of Informa Plc, offers an enormous portfolio of online training resources to maritime professionals worldwide.
New to the business and leading a marketing team of six, Veronica Araujo's prime remit is delivering successful performance marketing campaigns. Her team's work is centred around generating leads to fill the hundreds of courses that Lloyd's Maritime Academy offers globally.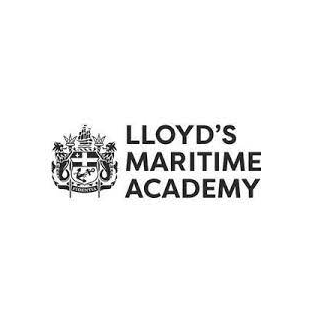 Lloyd's Maritime Academy Case Study (Communication Strategy)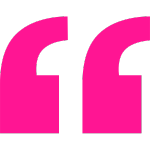 "The communication strategy development programme EC-PR delivered, returned control and authority to the marketing team. We feel a greater sense of brand ownership and appreciate the enormous value of the Lloyd's name, which had become lost amidst delivering everyday tactics.
"As a marketing team, we are better aligned and empowered, and we are working hard to put our clients back at the heart of everything we say, do and develop.
"We now know exactly what we need to say to support our different target audiences at every stage of the buying cycle. The clarity and structure of the communication strategy, which EC-PR has provided us, has given us the set of tools and the plan we need so that everything we do makes sense. It is still very early days and I look forward to reporting on the impact the new strategy has had on our business."
Veronica Araujo
Head of Performance Marketing, Informa Connect
Dangers and Desires
Veronica's team sits under a sub-brand called KNect365 Learning. This was causing a great deal of confusion and dilution when marketing the Academy's courses.
Veronica and her team had become aware that the business was not only operating in silos but was functioning on a tactical level rather than with an aligned strategy. As a result, Lloyd's Maritime Academy's world-famous and prestigious brand was not being leveraged to its full effect.
When looking for a partner to help rectify and improve the situation, Veronica turned to EC-PR. Well-versed in the industry and with a track record of successful campaigns, we were perfectly placed to help the team achieve all their communication strategy goals.
Design
In an ever-increasing competitive landscape, it became clear that a more targeted and focused approach to Lloyd's Maritime Academy's marketing and communications activities was needed.
Veronica had already initiated a quantitative brand perception study when she appointed us to design and deliver the branding programme.
The purpose of our work was to design a programme that would clarify how the brand was perceived by its key stakeholders, as well as develop a communication strategy that would provide clarity and consistency in its approach.
Our work would form the backbone for all marketing communications, and serve as a guide for all activities, including the PR programme we would subsequently deliver.
Campaign delivery
Identify the value proposition
Distinguish industry prioritisation
Develop a brand persona
Create positioning statements
Improve messaging
Identify value proposition
We undertook a full analysis of the industry sector to uncover and identify the Academy's sweet spots and establish greater understanding of its value proposition.
The aim was to establish the Academy's USPs that ultimately set it apart from its competitors and would help us to form the strategy that would clearly communicate the Academy's benefits to maritime professionals looking to develop their knowledge through training.
Develop a brand persona
Working closely with Veronica and her team, we undertook a series of exercises and activities that mapped out the Academy's key traits and tone of voice that would ultimately form the brand persona.
It was only once this important work was completed, and a brand persona established, that we could move onto creating the correct positioning statements to improve messaging across all channels.
Distinction
As a result of EC-PR's work, Veronica and her team could confidently refine their marketing activities to deliver consistency and clarity across all channels, while leveraging the Lloyd's brand to maximum effect.
The team felt that as well as harnessing the famous Lloyd's name, they were better equipped to deliver their work and focus on clients' needs.
The communication strategy work presented here was only phase one in what is set to be an ongoing undertaking of Lloyd's Maritime Academy's marketing, but, importantly, it sowed the seed for future success, allowing the company to move forward with certainty and clarity.
Stay up to date with the latest insights, case studies, and PR guides.
Request a callback
Show your brand's mettle and grow it into its memorable, gorgeous potential.
Our Case Studies
We work closely with our clients to understand their unique challenges and goals, and develop tailored strategies that deliver measurable results.
Our case studies showcase a range of successful projects, including increasing brand awareness, generating leads, and establishing thought leadership in their respective industries.
Our experienced PR professionals have a wealth of knowledge and expertise, which they bring to each project, ensuring that our clients receive the best possible service. We use a data-driven approach to track and measure the success of each campaign, providing our clients with clear and transparent reporting.
Whether you are a start-up or an established business, our case studies demonstrate the value of effective PR and the impact it can have on your business.