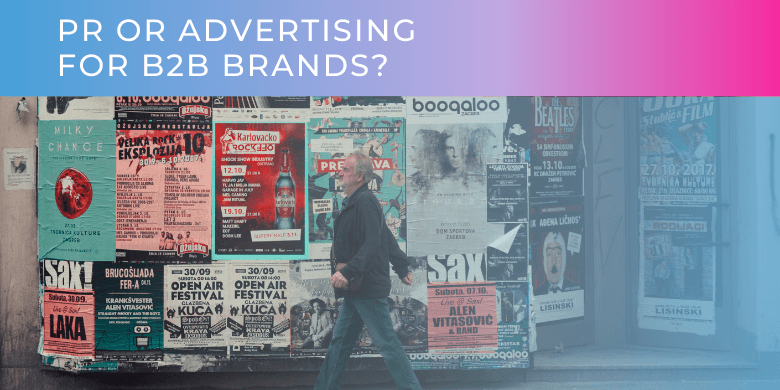 Should B2B businesses choose to spend on PR or advertising?
If you're a marketer in a B2B business, you likely have a limited marketing budget and so are inclined to be more careful and sceptical where your money goes. You want guaranteed results and a cost-effective way to reach your strategic goals.
It can be difficult to decide where to invest your marketing budget – especially when it comes to deciding between PR and advertising. Should you choose one or the other? Is one better than the other? Or should you blend the two?
Let's find out. 
What Is The Difference Between PR and Advertising?
First, let's look at the differences between PR and advertising, which are two very different things.
The key and most obvious difference between PR and advertising is that you will pay for advertising space whilst PR, or editorial space is earned. And no, that doesn't mean PR doesn't cost (managing PR requires an investment – either by hiring a PR professional or a PR agency) but the implication is different. 
Editorial is often seen as more trustworthy, is usually more cost-effective, and creates a long term narrative or story – this is especially valuable in B2B where the sales cycle is much longer than B2C.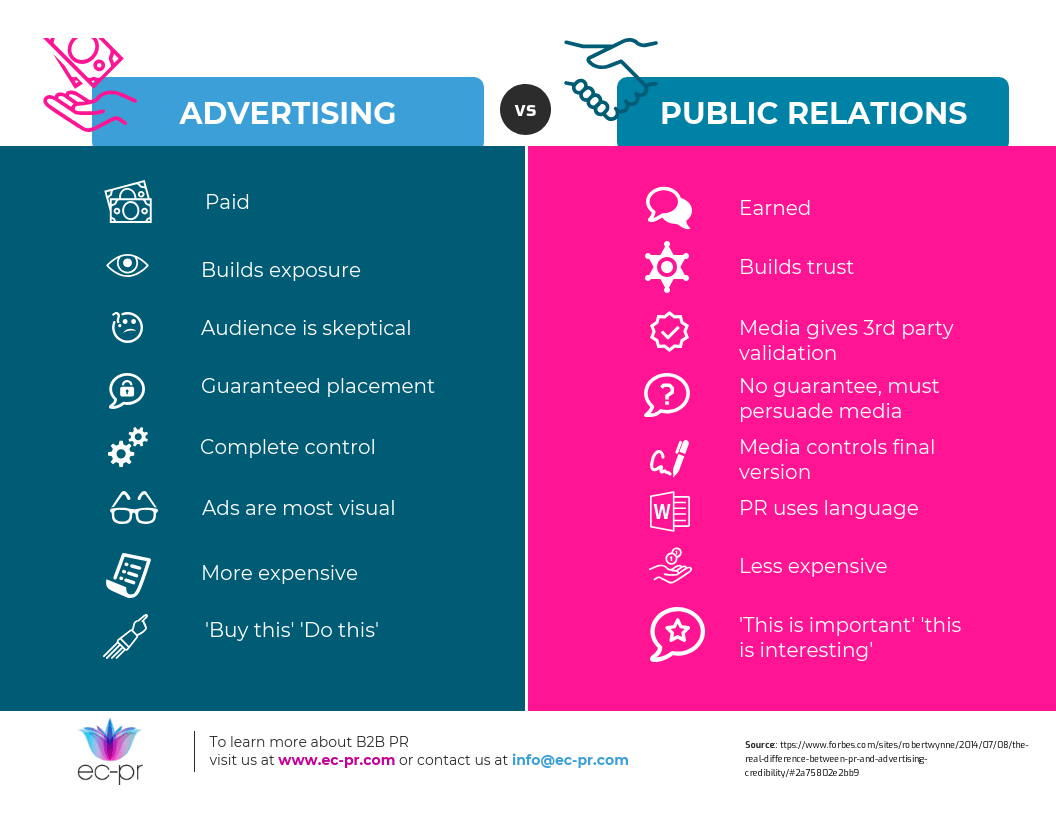 Should B2B Brands Choose One Over The Other?
Customers are savvy enough now to know advertisements are paid for. Therefore, your business can say anything (within reason!) and it isn't necessarily true or verified. In comparison, reading a piece of editorial content about your company, written by a third party, will be viewed as 'trustworthy' or truthful.
This is particularly important for B2B audiences where a lot of value is placed on trust, honesty, and thought leadership.
Perhaps in B2C audiences, it is accepted that adverts exist to manipulate us and may not be literally representative of the truth. Adverts aren't there to educate and inform, with limited space and a largely visual format, adverts are there to provoke an emotional response.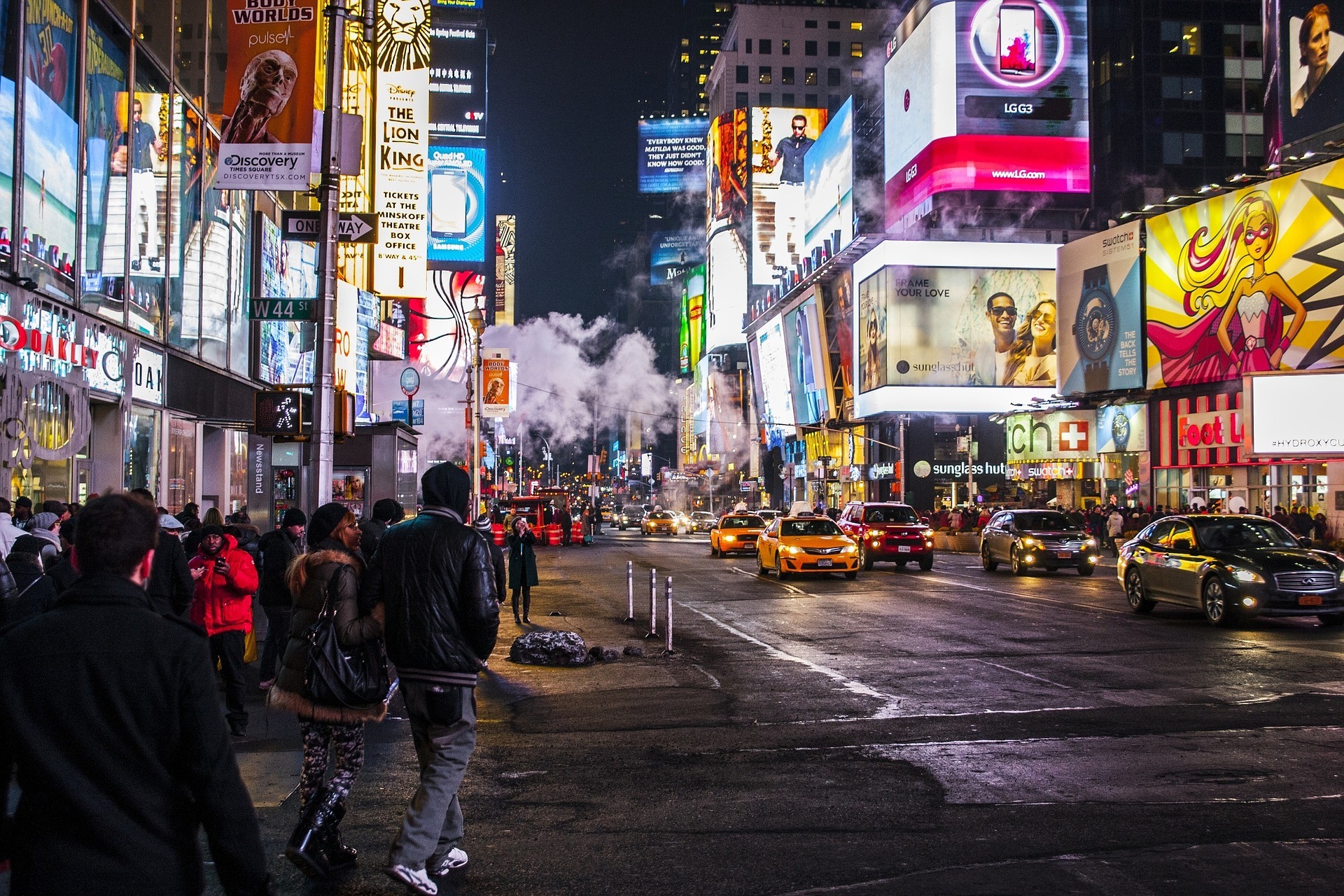 An article from Marketing Week recently revealed that the 'majority of B2B advertising is 'ineffective' with 75% of B2B brands failing to produce advertising with the potential to drive long-term growth.
What was interesting in this article was the 'why'. In a nutshell, adverts produced by the B2B sector failed to get that emotional response from potential customers. They weren't creative enough and tended to focus on benefits, features, and the nitty-gritty info. Which is great but didn't get customers excited. Food for thought when it comes to creating advert visuals.
We say, adverts should and can be used as a part of your overall PR campaign – it isn't a case of choosing one or the other. There is room to use adverts alongside PR, but the timing and context need to be right.
There is room to use adverts alongside PR, but the
timing and context need to be right. 
To be effective advertising needs a specific message and objective together with regular exposure to its target audience. For example, adverts could be used to promote an event, white paper or webinar but PR will be used to promote the expertise captured within the event, white paper or webinar to educate, influence or persuade the target audience.
However, the 'regular exposure' element can often be the tipping point for many B2B brands – there is no skirting around the issue of cost. Regular exposure costs money and can quickly swallow up a communications budget.
PR on the other hand can be used to share a narrative or series of interrelated thoughts and ideas which can be achieved cost-efficiently through news, thought leadership, blogs and journalist briefings.
For many businesses, the blend of PR and advertising used will come down to their particular industry and marketplace, their communication goals and ultimately cost and how much you're willing to invest.