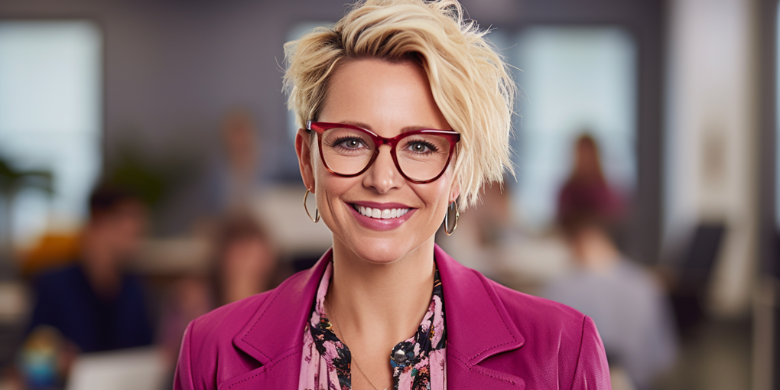 How PR agencies manage business reputation
The power of perception.
Reputation is all about perception.
Reputation is how you are perceived in the minds of others. It results from what you say, what you do and what is said about you.
What affects business reputation?
Words and behaviour.
Words – your message, and behaviour – your culture, will determine whether the impact you have on your audience is a positive one or not.
People will always remember how you made them feel. Your words and deeds form the recipe for your reputation, so use them wisely and with intent.
1 People's attention spans are short, so your words must be compelling, clear and concise. Treat your audience with respect, honesty and kindness.
2 People also like to feel valued, so speak to their pain, fears, problems, concerns and aspirations – talk about them, not you.
Simple rules for profound impact.
This is how you build trust, influence, and a reputation that enhances a business.
This is public relations: the proactive and intentional management of what you say and do for the benefit of your business.
What does PR do for a company?
Let's explore what PR professionals can do for your business (that will give you a focus and perspective difficult to retain in-house …)
PRs are expert communicators who make your words arresting.
When you want to start a conversation with someone you care about, you'll start with an informed question specific to that person or a statement which shows your state of mind – both made in the expectation of a response.
Similarly, in PR, your communication should be crafted with clarity and care for the recipient. You set up the scenario for a back-and-forth and tailor your responses to theirs. If there is a specific outcome you want to achieve, you'll steer the conversation and introduce more compelling reasons that they will benefit, and enjoy, the outcome you're steering towards. You wouldn't just describe the location, agenda and logistics – would you?
The reason I refer to "someone you care about" is because if you try to communicate "without care" with any of your business stakeholders, employees, investors, peers, customers, or prospects, you will probably be ignored at best or misunderstood at worst – with all the knock-on effects.
Craft your comms with clarity and care for the recipient to avoid wasting money, time, and effort.
How you set up your conversation opener will determine how your first sentiment lands. Will your words be arresting or side-lined?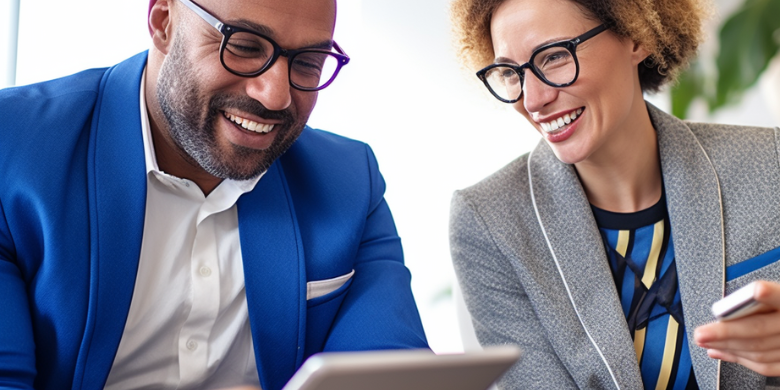 Weaving in emotive ideas, PRs make your approach compelling.
If someone starts to read, view or listen to your content and finds it lacklustre, dull, corporate speak, shame on you.
A wasted opportunity.
A headline alone is insufficient to recruit new disciples – your content must be robust and compelling from mane to tail.
Being arresting and compelling are the two fundamental requirements to ensure your communication is convincing, influential, and persuasive.
Our skill as PR professionals is to shape the message to resonate and inspire your audience to do, say or act differently from the way they have in the past.
When we achieve that, we know we have made your words arresting and your sentiment compelling.
Our purpose and skillset are to make your story engaging.
What's the difference between compelling and engaging?
A compelling 'headline' evokes interest; once attention has been secured, engaging storytelling will enthral your reader.
Our job as PR professionals is to seek out your distinct perspective because muddy brands never realise their full potential. We develop sharp strategies and craft with clarity to deliver your messaging to your audience – that way, we can realise your reach and be heard above the hoards.
Our instinct for storytelling means we understand that:
It's not just what you say; it is how you say it.
It's not just how you say it; it's where you say it.
It's not just where you say it; it's the passion and intent to drive change because you care deeply about the outcome.
Brand stories are more than a beginning, middle and end – brand stories need to be inspirational epic tales that stir emotion and provoke reflection. This is what PR strives for. Yes, even in B2B your comms, your PR, must weave a little bit of magic.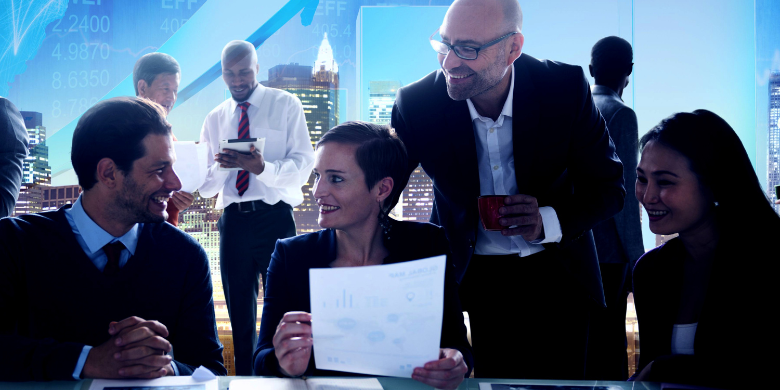 Challenging external sounding boards
When it comes to challenging your thinking, our expertise and unique perspective make us excellent partners in refining ideas, shaping strategies, and achieving communication goals.
We possess deep knowledge and understanding of the media landscape. We are adept at identifying emerging trends, keeping up with industry news, and understanding the nuances of various tech sectors. These insights enable us to offer valuable feedback and alternative viewpoints, ensuring your messaging resonates with the target audience and aligns with current industry narratives.
Crafting compelling narratives and messages that cut through the noise is a prerequisite for making limited budgets work harder. Distilling complex technical concepts into digestible and engaging stories that capture the attention of journalists, influencers, and stakeholders is second nature. By bouncing ideas off PRs, we can leverage our storytelling expertise to enhance your messaging and deliver it in a way that generates maximum impact.
PR professionals bring an external perspective to the table, offering an objective assessment of your ideas and strategies, pointing out potential blind spots or biases that may hinder effective communication. Their role as neutral advisors allows them to challenge assumptions, ask critical questions, and help you think outside the box, ultimately leading to more creative and innovative approaches.
In the fast-paced and ever-evolving world of technology, having a seasoned PR professional as a sounding board is crucial. Their industry knowledge, storytelling prowess, and unbiased perspective make them invaluable partners in refining your thinking and executing successful tech PR campaigns.
That's why PR agencies exist – to shape your business reputation.
PR agencies exist to manage and shape perceptions, building reputations through strategic and intentional communication. By understanding the power of words and behaviour, PR professionals can make a profound impact on how businesses are perceived. Through compelling and engaging storytelling, PR agencies create narratives that resonate with audiences, inspiring them to act differently and drive positive change.
Whether it's tailoring messages, crafting robust content, or delivering distinct perspectives, PR agencies bring clarity, care, and a touch of magic to enhance brand stories and achieve meaningful results.
Find out how we can help enhance your business reputatiuon. Our team would be delighted to speak to you.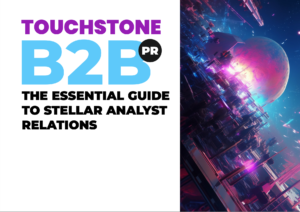 The Essential Guide to Stellar Analyst Relations
TOUCHSTONE B2B PR
Our guide to analyst relations helps you create mutually beneficial relationships with key industry influencers to help your firm grow.
Stay up to date with the latest insights, case studies, and PR guides.