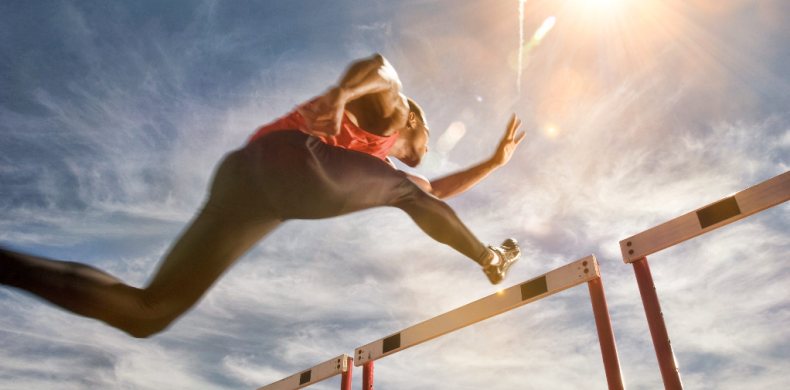 The pitfalls of applying PR best practice to AR
Analyst Relations (AR) has matured as a discipline over the past 10 –15 years, with most companies either employing a dedicated AR resource, or outsourcing parts of their AR programme to external parties on a strategic and/or tactical level. However, PR best practices still get confused with Analyst Relations best practices, with CEOs, CMOs, comms leaders, or other stakeholders expecting AR strategies, activities or success stories to resemble PR.
While AR and PR should certainly be aligned to deliver the desired communication outcomes, there are some pitfalls associated with 'copy-pasting' PR best practices to the world of AR. So, what are they and how can we avoid them?
Avoid being coverage-driven
The most common pitfall is to do with the outcomes and measurement element where the success of AR simply cannot be assessed based just on 'coverage' in analyst reports, blogs or on social media channels.
Measurement in AR requires a substantially different approach and any AR programme that is solely built on generating mentions in analyst reports profoundly misses the nature and potential of AR to generate awareness and build advocacy within the industry analyst community. Instead of a coverage-driven approach, we recommend developing a bespoke programme of engagements with your key analysts that will (if executed well) result in coverage – in the long term.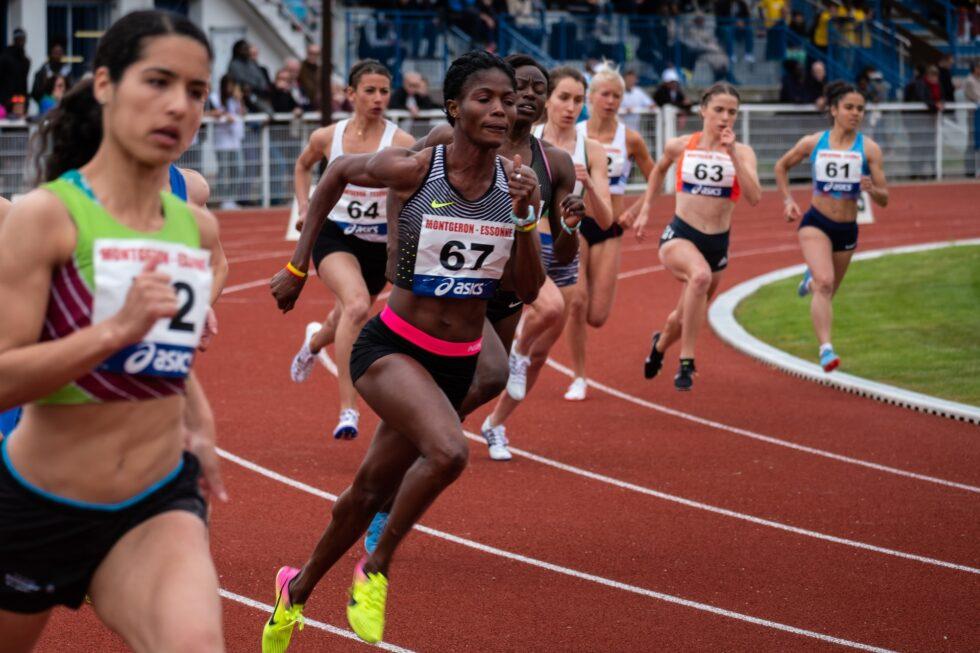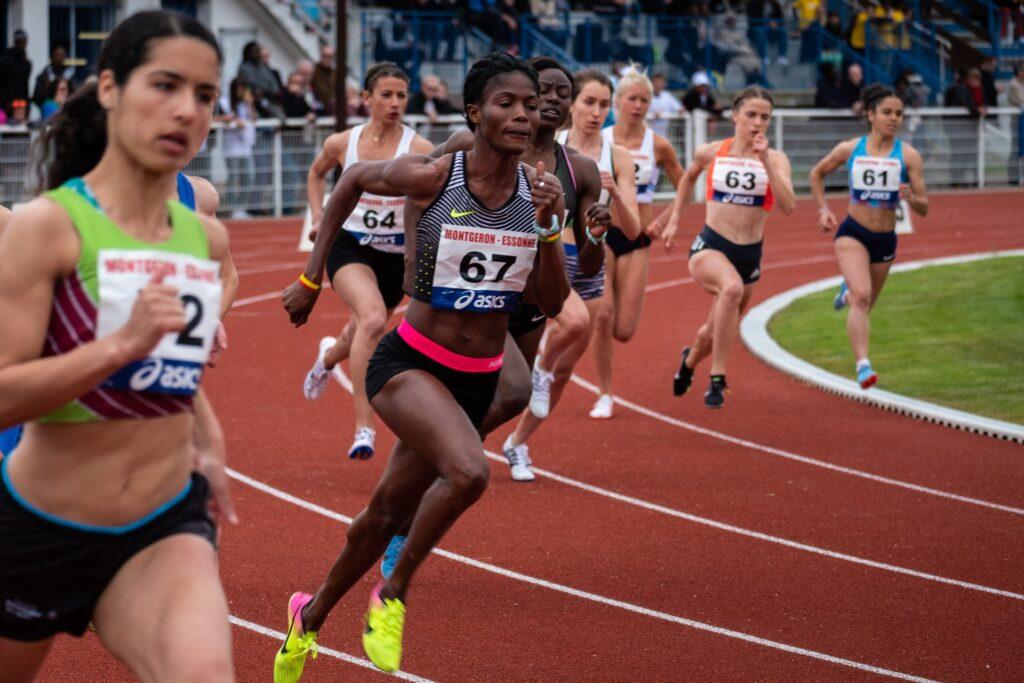 Forget 'quick wins'
The words 'long term' noted above are particularly important. If PR and AR were attending the Olympic Games, PR would certainly be a sprint runner as opposed to AR competing in the middle-or long-distance races. Quick wins in AR are nigh impossible to achieve and, while a well-thought through media launch will generate immediate PR impact, building relationships with analysts requires a more substantial investment of time and longer timeframes.
Rather than launching your new brand to the AR community with a 'big bang', do spend time researching and surveying the analysts that really matter to your business. Get to know them before you introduce them to your company's value proposition, solutions and customers, and tailor your approach to their individual expectations. If you do incorporate analyst outreach into your 'mega launch', do make sure analysts are managed separately and pre-briefed well in advance.
Focus on your company's value proposition instead of industry trends
Perhaps the greatest pitfall is related to the actual content and substance of engagements. Journalists normally value short and snappy 'soundbites' as opposed to lengthy product descriptions. They are looking for thought leadership and industry insights. Meanwhile, analysts certainly value industry expertise, but because they are the industry thought leaders, they will not value your executives making general claims about where the market is going or describe the latest industry trends.
The golden PR standard of a 30-minute interview focusing on market issues and news simply won't cut it. Analysts expect a detailed presentation of your company's go-to market strategy, solutions, customer case studies and future roadmap. They are interested in getting to know your company's strengths and weaknesses, they want to learn about the conversations your business leaders are having with customers and prospects, as well as finding out what problem your product is solving.
As a result, prepping for journalist interviews differs from the preparation for analyst briefings. Going into an analyst briefing without a well-thought through presentation covering the main talking points above will make your company look ill-prepared.
Don't overdo the news
PR is news-driven and very time sensitive so every good PR practitioner will never miss editorial deadlines and will align their press outreach with the timings of a busy editorial day (e.g. those all-important editorial meetings).
Analyst work tends to be (amongst other things) research-driven, with timescales stretching up to six months. As a result of the difference between a typical news cycle and an analyst research calendar, the cadence of engagements differs too. Analysts that cover your specific industry niche will want to hear your updates regularly, usually once per quarter or at least twice per year. That being said, do make sure to pre-brief them on major announcements!
When it comes to news (i.e. your drumbeat of news releases), analysts certainly like to be kept in the loop, but it is best practice to summarise your main announcements and developments into dedicated analyst updates, usually in the format of quarterly analyst newsletters.
Adding Analyst Relations to Your Toolbox
It's never wise to put all your eggs in one basket. Having a variety of growth techniques will help you build the brand from several fronts at once, even through market fluctuations and other changes.
To start forming your analyst relations strategy, reach out to our specialists today.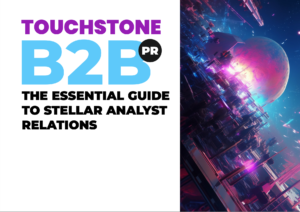 The Essential Guide to Stellar Analyst Relations
TOUCHSTONE B2B PR
Our guide to analyst relations helps you create mutually beneficial relationships with key industry influencers to help your firm grow.
Stay up to date with the latest insights, case studies, and PR guides.