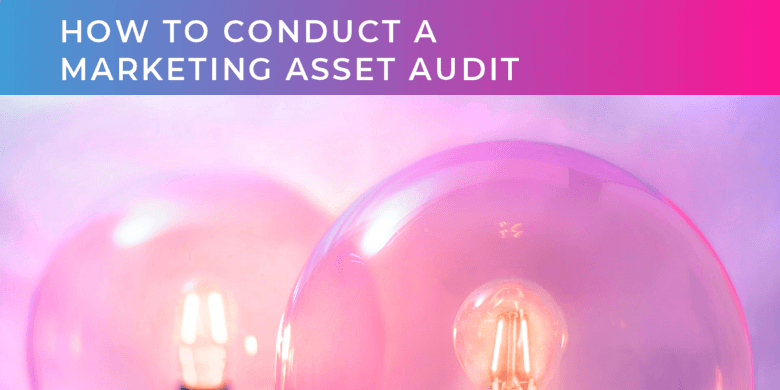 How to conduct a marketing asset audit and why it is an essential step in B2B PR campaign planning
In order activate your communication strategy you need marketing assets which serve up your messaging to your target audience – seems obvious doesn't it? 
But, if you have any legacy material, which is not on-message, you really don't want it used by sales or marketing as it can serve to confuse and distract your target audience. 
Your current campaign messaging should be in a format that is interesting and engaging and in a media channel they are familiar with. Most importantly you want to be sure the messaging is accessible. Any irrelevant, legacy, information needs to be identified and weeded out, or archived away. A marketing asset audit is the equivalent of a spring clean as you move away from the communication strategy phase and into the campaign planning phase.
What is a marketing asset audit?
A marketing asset audit is a review of all your marketing collateral that helps to ensure everything is aligned, on message, and on-brand. It is an incredibly useful tool that helps to analyse current marketing efforts, assess ways to improve and create a strategy that presents campaigns with clarity and focus.
With that in mind, what are the steps involved in a marketing asset audit?
1

Start by outlining all your goals and objectives
Your marketing goals should be comprehensive and consider both short-term and long-term business goals. Outline what those goals and objectives are, and what you hope to achieve. Whether that's improving customer retention or increasing business conversions, you need to put them in order of priority and determine what resources they will need.
2

Review your content portfolio
Create a spreadsheet with everything in your arsenal, that includes blogs, articles, whitepapers, social media posts, and their accompanying stats, so you have a better overview of what's working and what's not. How did they perform? Did they achieve the engagement you'd hoped they would?
3

Ask yourself 'is our content serving its purpose?'
If an asset doesn't enable or enhance the customer journey, and can't be improved or repurposed, it should be archived. This could be for a variety of reasons:
Off-brand or using old branding styles
Confusing, unclear
Surplus to requirements
Every touchpoint with your brand needs to be aligned and of exceptional quality.
Archiving redundant content that no long aligns with your communications strategy will help you stay focused. It also means that you can stop spending money unnecessarily on strategies that aren't having a positive impact.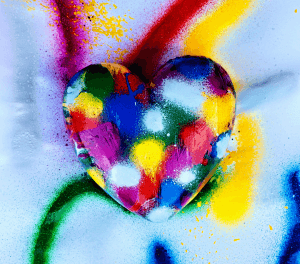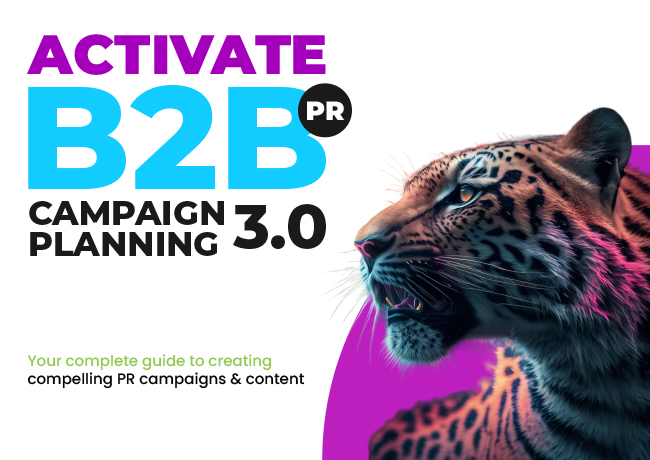 ACTIVATE B2B PR Campaign Planning
Your complete guide to creating compelling PR campaigns and content
The importance of marketing asset audits to the buying cycle
A marketing asset audit will help you deliver relevant messaging in compelling formats to target personas. This is essential for campaign planning as it ensures that at every stage of the journey, customers receive an appropriate type of message that nudges them to the next stage of the buying process.
Over time you will acquire a range of tactical and ad hoc assets which may no longer be relevant and simply serve to confuse the current target audience. Reviewing your marketing efforts with an audit will help you filter out irrelevant content and help to determine what assets are missing and how you can plug those gaps.
This will help you see your company as part of the 'bigger picture', improving your brand proposition against competitors in the industry and helping you to stand out.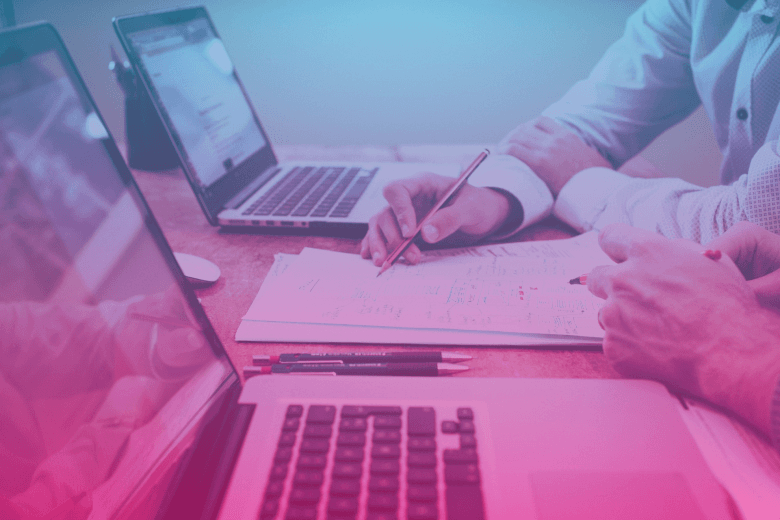 What makes an effective and efficient marketing asset audit?
When you have reviewed your content, archived redundant pieces, and decided which ones will be refreshed or repurposed, you should map your content alongside the customer journey.
We recommend mapping the customer journey in detail, capturing all their touchpoints with your brand and rating each touchpoint by quality and importance. Along the different stages of the buyer's journey (awareness, interest, desire, and action) engaging and relevant messaging is crucial. It needs to initially draw leads into the funnel, and then ensure those leads willingly move through the cycle to eventually become a loyal customer and advocate.
If you want to stay ahead of the curve and use your budget in the most effective way, make sure that audits are a consistent part of your growth plan rather than a last-minute thought. An effective marketing asset audit will help you remove content that no longer functions in the funnel and aid you in the creation of marketing materials that drive brand trust and demonstrate value to your target customers.
At EC-PR we are passionate about B2B communication. We believe your work is amazing and we want to help you tell the world how extraordinary it is. Get in touch.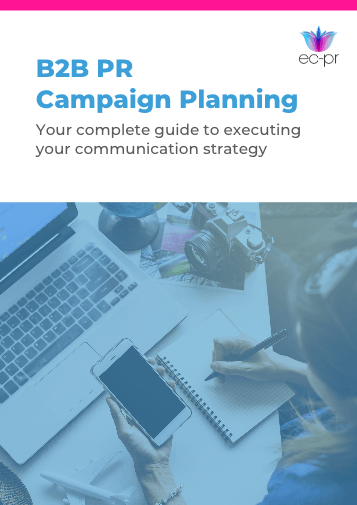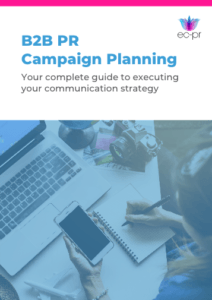 Your complete Guide to B2B PR Campaign Planning
Including example PR campaigns, content calendar templates, and audit checklists.
Subscribe to our updates
Stay up to date with the latest insights, case studies, and PR guides.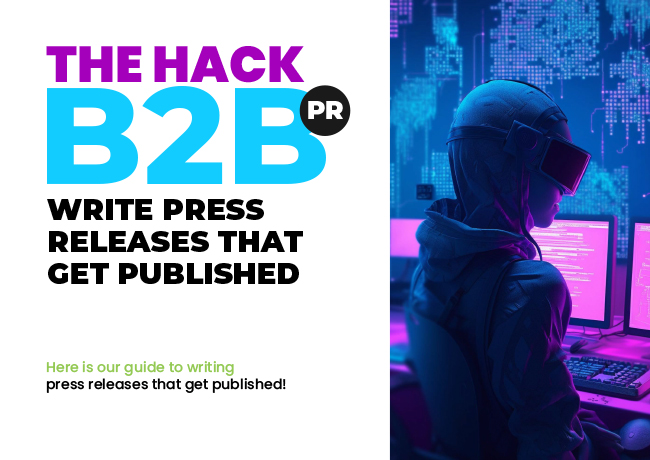 THE HACK B2B PR: Write Press Releases That Get Published
Our expert B2B PR guide to creating a press release that editors want to publish.