We make ambitious technology scaleups visible, valued and understood
We leverage your limited resources to reach your target audiences elevating your brand awareness and influence.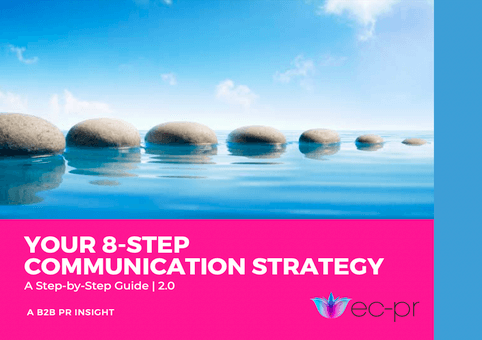 8-Step Communication strategy guide
A comprehensive guide to delivering your business goals using intelligent and relevant messaging.
Better quality sales leads
More competitive positioning
Increased brand awareness
Credible, incisive, thought leadership
Who we work with
We work with CMOs of engineering, science and technology scaleups, marketers who are performance driven, financially astute and take huge professional pride in doing a good job.
How we help you
We help manage your reputation and deliver consistently against your priorities; working your budget with passion and conviction.
We are specific about what you can expect from us. KPIs and deliverables are itemised in contract and reported agains, monthly.
We deliver exactly what we promise, every time. We have a 100% track record of delivering clients with regular feature length coverage.
We create ideas around our clients' ambitions that excite and engage journalists; ideas which provoke their audiences to respond.
Recently our Client Service Director, Liz Churchman, featured in a PR Moment article, Ten Top Tips for Writing in PR,...
read more
To secure a sale, you need to create desire, a belief that your X will solve my Y. The higher the price tag of your X, the stronger my belief needs to be to close the sale – and the longer the likely sales cycle to embed that belief becomes, because belief is rooted...
read more
13 The Causeway, Teddington, TW11 0JR