EC-PR is a London B2B PR Agency working in Science, Engineering and Technology.
Many of our clients are active in the industries of Maritime, Defence, Cybersecurity, Energy and Transport, where we have enviable experience and knowledge.
We are driven because we are genuinely passionate and motivated about our clients' work. We believe these are the people who are working to solve the world's problems and, often without much limelight, actually make the world a better place. At EC-PR we have the skills and the desire to bring that good work to the public eye.
So, in a nutshell, what we do and what we excel at is converting our clients' technical prowess into communication that will educate, inform and persuade.
What can we do differently for you?
Being a small B2B Tech PR agency, we are able to be different. We can work closely with you, building a mutually strong relationship. We aim to listen and understand, in order to serve you as best as we can, and we love to ask questions that get to the heart of the story, as we know this is what attracts an audience. Consequently, we are able to confidently apply our expertise to your requirements.
Moreover, we pride ourselves on being able to deliver phenomenal PR results for every project we work on.
ACCOUNTABLE
We are specific about what you can expect from us. KPIs and deliverables are itemised in contract and reported against, monthly.
EFFECTIVE
We deliver exactly what we promise, every time. We have a 100% track record of delivering clients with regular feature length coverage.
PROVOCATIVE
We create ideas around our clients ambitions that excite and engage journalists; ideas which provoke their audiences to respond.
PR Services for Technology Sectors
At EC-PR we believe a Tech PR agency needs a custom set of skills to create successful campaigns:
a deep understanding of complex markets and technical subjects, for us particularly related to Science, Technology, Engineering, Infosecurity, Defence, Maritime, Transport and Environment.
an astute ability to interpret complex, technical and academic concepts into interesting and compelling content.
a savvy instinct to connect with researchers, technology providers and industries that are transforming our world. Their skill sets are diverse, specialised and highly complex, and we are passionate about helping them communicate their work to a greater audience.
Get in touch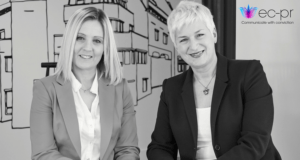 For further information and to find out how EC-PR can help your public relations contact us.