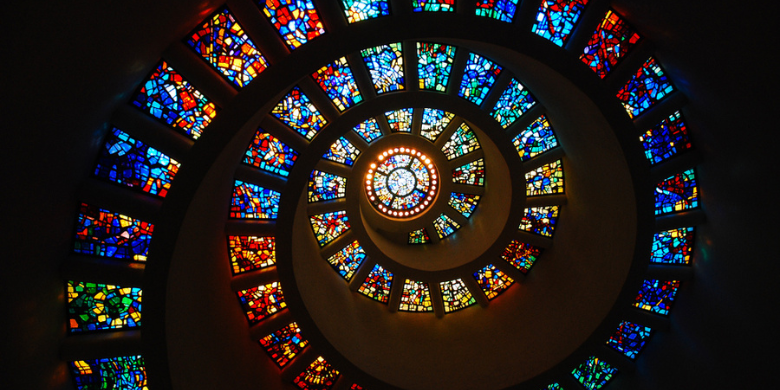 How to do a great press interview
Every B2B technology brand's PR programme will involve press interviews.  In order to deliver a great press interview you need to feel confident when you speak to the media and, as with most things, preparation is key; indeed the 80:20 rule applies here to preparation and execution.
Ideally, you should ensure your spokespeople have taken part in tailored media training which includes objective setting and role play of realistic scenarios.  A successful interview should follow if you've taken the appropriate preparation.
Your PR company should provide you with insights into your interviewer and the publication, or channel, they are writing for in detailed media briefing notes; they should also be called upon to facilitate the briefing itself, to take notes and follow up.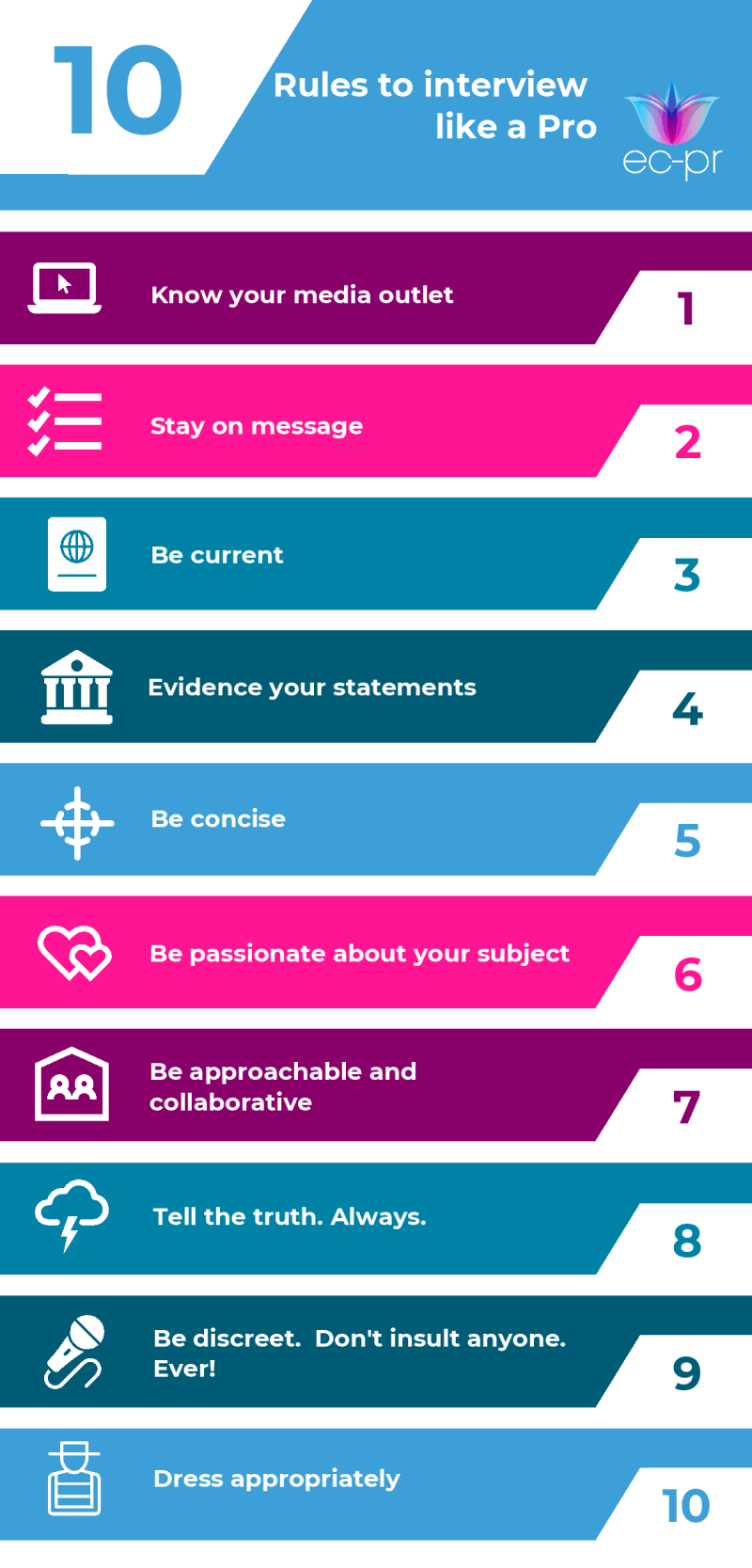 While you will of course need to know your facts, have an opinion and be able to articulate it in a compelling way, these 10 golden rules will help you to deliver a strong interview and get your point across, while appearing competent, confident and engaging.
Our top 10 media training tips for delivering great press interviews include:
1 . Be passionate – Focus on why your story matters. Be passionate in your delivery and authentic in your beliefs and you will engage your audience which will make your message memorable.
2. Know your media outlet – Watch the show or read the publication first and think about the types of questions the journalist may ask. It's good manners and good prep.
3. Be current – Think about the breaking news and trends surrounding your subject matter.  You may be asked for your opinions on them or it may form part of your general discussion.
4. Be on message – be clear about what you want people to learn or understand from your interview; have suitable stories, examples, and opinions available at a moment's notice. Remember you are talking to the end audience not just the reporter.  Think about the audience's wants and needs.
5. Evidence – Always have a media kit at the ready including company backgrounder, spokesperson backgrounder, one or two current news stories and FAQs that demonstrate and support your key points of communication.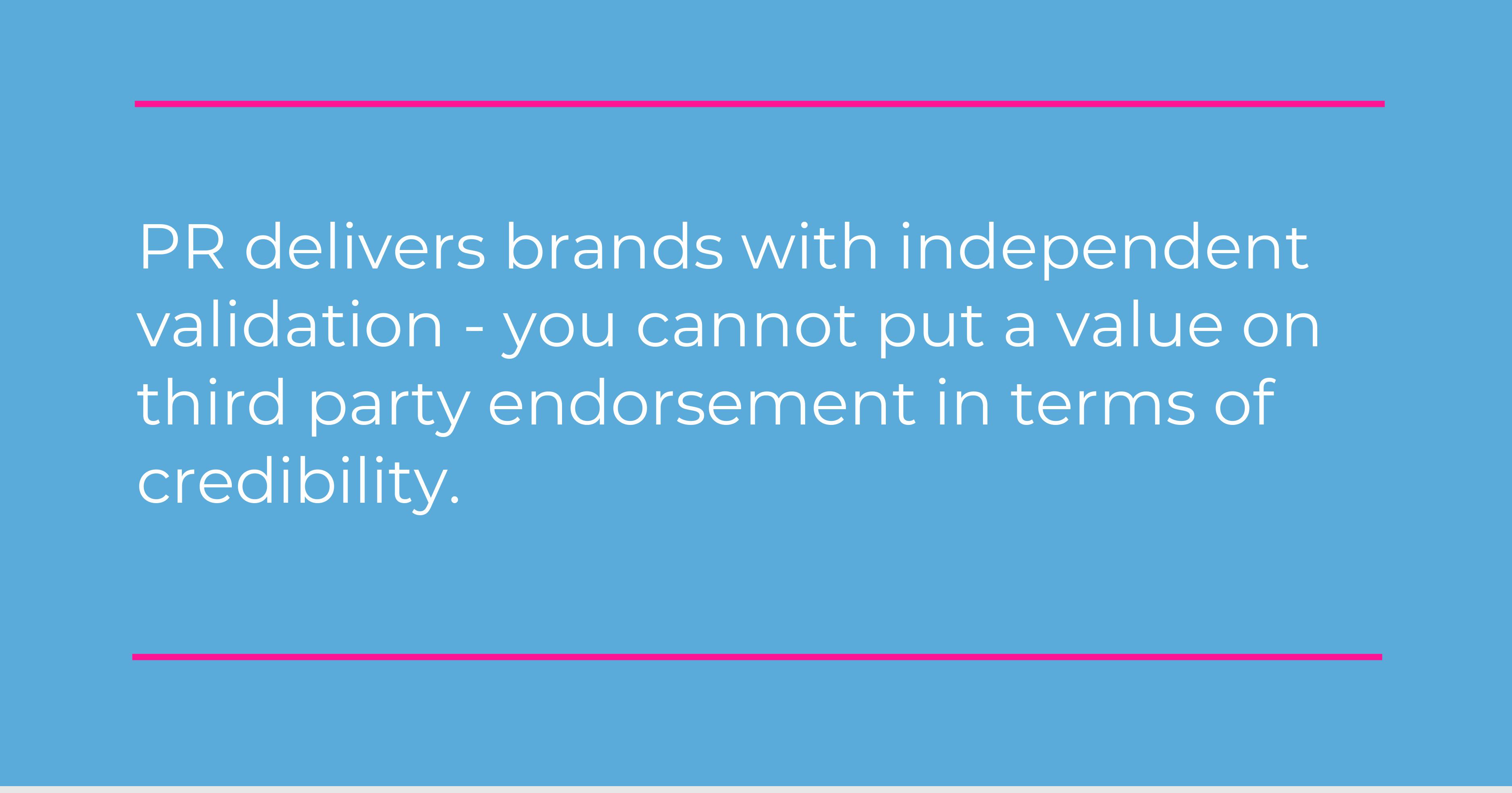 6. Be concise – three clear points is all you need because that's all people will remember! Practice them aloud. This is for two reasons – you need to be familiar with the sound of your own voice and perhaps more importantly you need to know when to breath.  Breathing will calm any butterflies and provide pauses to let your point resonate.
7. Be approachable – You can hear a smile!  When you talk to the media, you are the only voice they are listening to, so be nice and treat the interviewer with respect. Ask the interviewer if they have everything they need, work with them not against them.
8. Tell the truth – stories that you present to the media should be factually accurate. Lying and deliberately misleading will come back to haunt you.
9. Be discreet – There's no such thing as 'off the record' – never say anything to a reporter that you don't want repeated, about anyone. It's a small world. Thoughtless comments can also come back to haunt you.
10. Perception is reality – understand the impact of how you look and sound to the media. With more and more interactions taking place online, don't wear anything that will distract viewers from what you are saying.  If in doubt look at how the BBC Breakfast presenters dress and emulate them.
The best media training involves role play and scenario planning so that nothing comes as a surprise.  If you still feel uncomfortable about putting spokespeople in front of the media, ask your PR company to source questions from the journalist and respond by email.  Bear in mind that you may be ruling yourselves out of broadcast and podcast opportunities until such a time as your spokespeople have built up confidence.
Always submit any written responses through your PR company who can act as an additional point of quality control, ensuring you are on message and strategically aligned. By doing so, you can guarantee to get the optimum outcome from your media interview.
Follow these 10 golden rules and you'll always be prepared for any media interview!
Stay up to date with the latest insights, case studies, and PR guides.