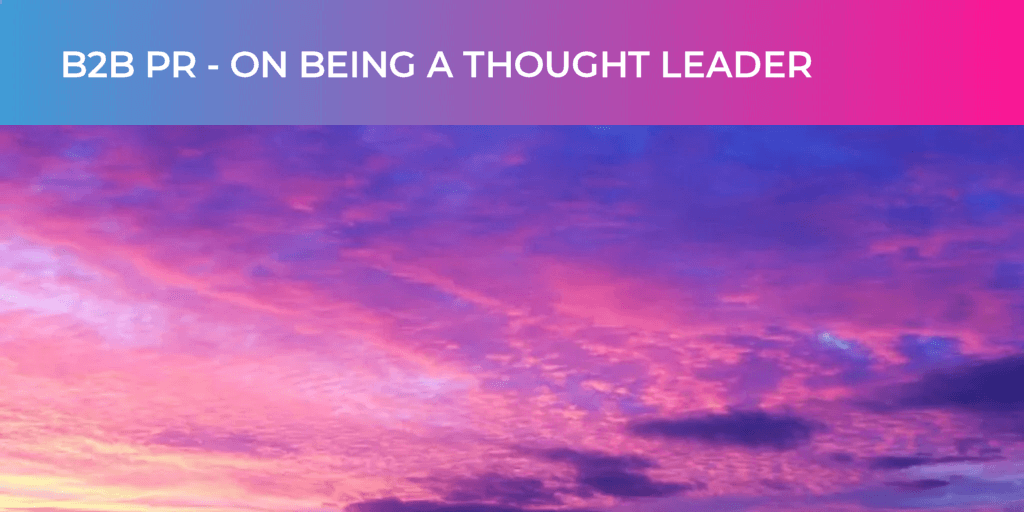 Five characteristics of a great thought leader
Insight 2020 identified that thought leadership is a key priority for marketers, it also appears to be a bit of a sweetheart subject in the marketing press right now so I thought it would be useful to provide some insight into the 'how' and 'who' of great thought leadership.
Over the years, we have written hundreds of pieces of 'thought leadership' on behalf of clients, in the role of technical authors. Every article we craft is written from interview with a subject matter expert and we follow a process to ensure it's interesting, relevant and strategically aligned.
The angle for each article is developed with one eye on the communication strategy, with a target persona in mind. If you speak clearly and concisely to a single persona, you are infinitely more interesting than if you speak more generically in the hope of catching the attention of everyone.The angle will often be refined and promised to an editor on an exclusive basis before the full article is written. Our client's time is valuable and, we don't want to be producing a piece of thought leadership which only appears on our client's website or LinkedIn feed.
A focussed, recorded interview with the subject matter expert provides us with the source material which we then craft into an article which meets the requirements of the business, the editor and the reader. [Occasionally, the editor chooses to take the source material and draft the article themselves].
The success of the article will depend on the subject matter expert; the best articles will invariably be from engaged leaders – business leaders or field leaders – who display the following attributes:
They don't care about being a thought leader, but they care deeply about their subject, vision or mission.
Their knowledge is profound. They take every opportunity to learn about every evolution or development which may impact their passion. Their capacity for assimilating new information is enormous. They are great thinkers.
They can clearly articulate why any aspect of their topic is important – building out its commercial, social, political or environmental relevance where appropriate. Never boring or boorish, they are always interesting and engaging when talking about their subject.
Great thought leaders are willing and able to pitch their communication at the right level for their audience. They are passionate and persuasive to the point of evangelism. They are constantly engaged in their topic.
As with all successful story tellers, great thought leaders have logical, yet creative minds and they enjoy sharing their opinion and ideas. As a result, they are prolific writers, speakers and communicators.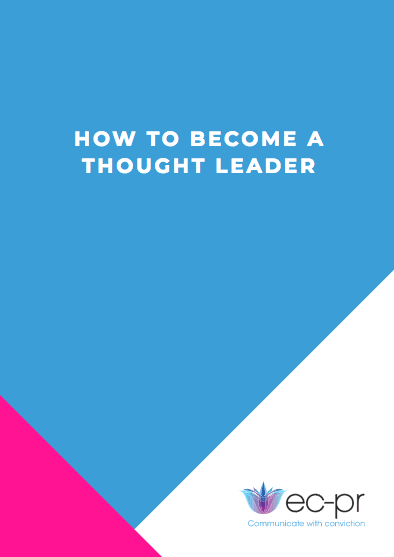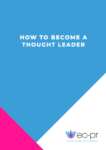 Do you have thought leaders in your business?
We are practised at helping CMOs identify and elevate business executives into thought leaders in their target markets. It's given us great insight into why businesses need thought leaders, the commercial benefits they bring – we've identified nine compelling advantages – and how to develop a thought leadership strategy.
To start forming a thought leadership strategy for your B2B business, reach out to our specialists now, and download our White Paper 'How to be a thought Leader' today.