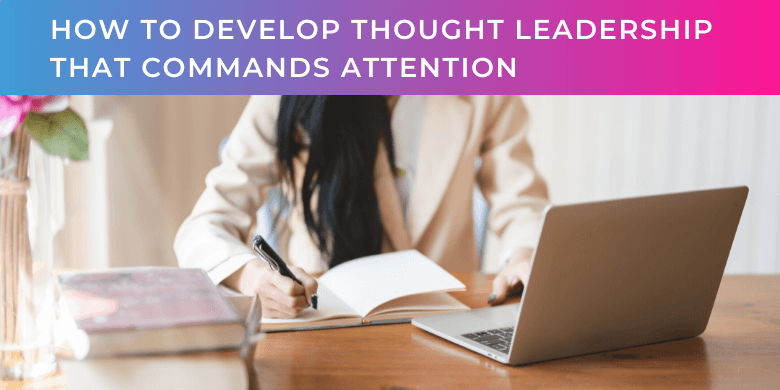 How to develop thought leadership that commands attention
For many people, becoming a thought leader starts with writing. You're likely to start off by talking about topics that really matter to your prospects and customers or contributing articles to your company website. But we know that it can be hard to take those first tentative steps into producing articles if you're not a confident writer.
But there's good news to be had – you don't have to be an amazing writer to be a develop thought leadership that commands attention. In fact, at EC-PR we believe that it's much more important to know your stuff and show your personality than demonstrate your literary prowess.
So, with that in mind, here are our simple tricks to get started and develop thought leadership that successfully engages your audience.
Get creative with headlines
This is one of the quickest and easiest things you can do to grab attention. Ideally, your headline should pose a question or introduce an idea which is likely to seize your audience's attention. What keeps your prospects and customers up at night? What are the biggest threats to their business? And what can you do to solve them?
In need of inspiration? Here are some failsafe options to use:
How Safe is Your [thing/person of value] from [threat]?
The Truth about [blank]
Get Rid of [recurring issue] Once and for All
X [blank] Secrets Every [audience member] Should Know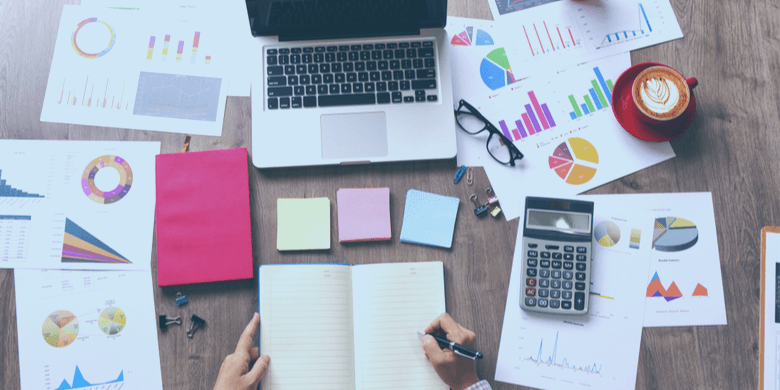 Do your research
The most influential experts either write from experience or do plenty of research before they sit down to write. If you don't have the first-hand experience of the specific topic you're covering, dig up some interesting information from some robust sources.
Look for reports from industry analysts who are experts on the topic, and reuse statistics as much as you can. Ground your opinions in facts – look at who else is saying what you're saying, and don't be afraid to quote other experts in your pieces.
Keep it simple
Good writers don't worry about writing well. Instead, they focus on the story they're trying to tell. Of course, check your spelling and grammar, but apart from that, success comes from having personality and keeping readers entertained.
The secret to good writing is this: be transparent and be yourself. Use short sentences and short paragraphs where you can. Talk directly to your reader. Use plain language and avoid industry jargon (it ages badly). But, in general, you should focus primarily on having personality and having fun. When all else fails, just read it out loud. Does it sound weird? If so, change it.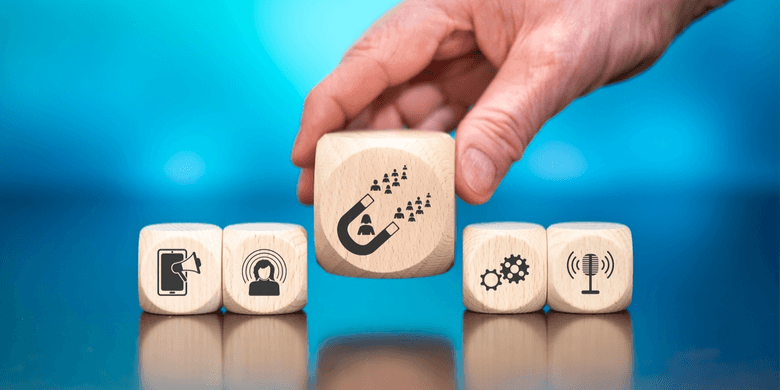 Promote your thought leadership
Once you've written your piece, the key to success is to promote it. While more and more inbound marketers advocate a "build it and they will come" approach to blogging and writing, it rarely works. Content without promotion is close to worthless.
Indeed, to become a thought leader, a lot of promotion must happen – from reaching out to influencers, paid promotion, articles in magazines, guest blogs on other websites and plenty more. Talk to your PR team about how they can help you promote what you're writing. Don't have a team? We can help.
What are the characteristics of a thought leader?
So, an industry thought leader who influences and persuades doesn't come down to being a great writer; it comes down to great research, understanding your audience, while being consistent, compelling and authentic.
For more advice on how to develop thought leadership, read our blog post: How to develop a Thought Leadership Strategy. Also see this example showing how we delivered outstanding thought leadership for technology communications firm Blu Wireless, which achieved a dominant share of voice within their target audience. Lastly, please get in touch if your executives need expert support in developing exceptional thought leadership.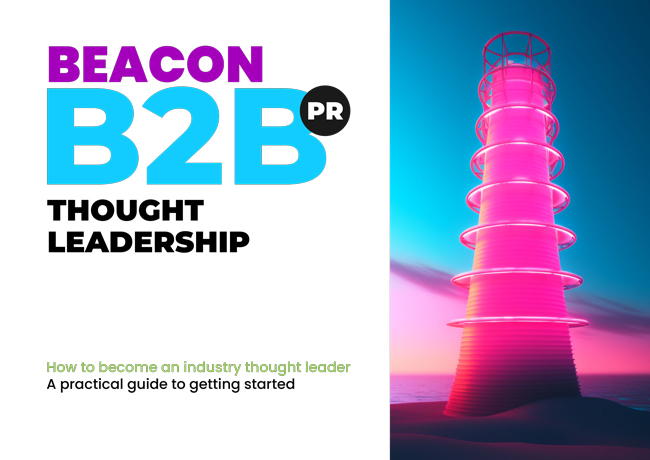 How to Become an Industry Thought Leader
Tech PR guide
Essential advice and tactics on how to do B2B Tech PR thought leadership.
Stay up to date with the latest insights, case studies, and PR guides.