Shaping Share of Voice
Blu Wireless is leading a new era of high-speed connectivity, disrupting the market with its ultra-fast and seamless 5G mmWave solutions.
Specifically engineered for the world's emerging connectivity needs, Blu Wireless' solutions are resilient and cost-effective.
The company is currently going through an exciting time of partnering with the biggest global names in telecoms and technology, resulting in their products coming to the fore across industries such as high-speed transport, defence and smart cities.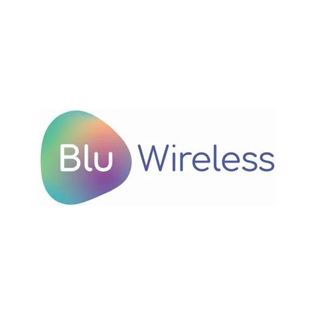 Blu Wireless Case Study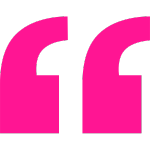 "EC-PR has become our strategic communications partner that delivers not just robust advice but also challenges us as a business. Their ability to create outstanding thought leadership is complemented with a highly professional, tenacious and transparent approach to campaign delivery."
Ciara Barron
Head of Brand and Communications, Blu Wireless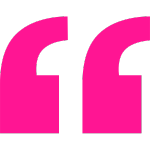 "EC-PR's in-depth understanding of the telecoms and transport industries has strengthened our thought leadership in these markets. What was particularly valuable to us was EC-PR's strategic recommendation on how to build awareness in the defence sector where we have started to see some positive results."
Mark Barrett
Chief Marketing Officer, Blu Wireless
Dangers and Desires
Blu Wireless' issue was that awareness of their brand among their key audience varied. For instance, although they were relatively well-known in high-speed transport, in defence they had very little visibility.
Their requirements were two-fold: they wanted to build a stronger thought leadership profile in the areas they already had a presence. In the areas where they were less well-known, they wanted to gain recognition for their expertise.
Knowing that we are experts in the fields of profile raising, thought leadership and media liaison, Blu Wireless enlisted our help to tackle their issues and increase their recognition among target audiences.
Design
Our response to the brief was to design a 12-month media campaign, which we entitled 'Leading with intent'. It aimed to make Blu Wireless visible, valued and understood among target customers within the core industries of interest.
The campaign was centred around a highly targeted media outreach programme. Content focused on case studies, partnerships, insight papers and media narratives which highlighted the disruptive effect of mmWave technology in relation to our target industries. Key to the communication was Blu Wireless's pioneering expertise in its field.
The main objectives
Increase brand visibility through thought leadership
Achieve dominant share of voice on key messages
Campaign delivery
Media outreach programme
Case studies
Insight papers
Partnerships
Media outreach
Through our outreach work with third party media titles, we achieved tier 1 press coverage for Blu Wireless in key industry media, with an emphasis on transport and defence-focused publications.
Specific coverage examples included major publications, such as Global Railway Review and European Security & Defence. We also achieved coverage in key IT and telecoms publications, such as Computer Weekly, Government Computing, and UK 5G Innovation Briefing.
Insight paper
The insight paper we produced, 'Public Safety Beyond Covid-19' attracted contributions from five authors, notably from the University of Liverpool/Liverpool 5G Create Project Lead and the Connectivity Technologies Ecosystems Manager at Facebook.
Partnerships
We maximised the opportunity presented by Blu Wireless' partnership with the Liverpool 5G Project. Using the project as a case study, we were able to open doors and start conversations with influential players in our target industries, including journalists and analysts.
Distinction
Within a year of our campaign, Blu Wireless achieved the biggest share of voice in the UK compared to competitors. Their share was 61%, next to the second biggest — a main competitor, who managed 16% share of voice.
The campaign also attracted influential attention. The insight paper attracted an impressive array of authors who carried kudos and credibility, helping to reach an even wider audience. These associations helped cement Blu Wireless' authority and visibility in the 5G space, exactly as intended.
Stay up to date with the latest insights, case studies, and PR guides.
Request a callback
Show your brand's mettle and grow it into its memorable, gorgeous potential.
Our Case Studies
We work closely with our clients to understand their unique challenges and goals, and develop tailored strategies that deliver measurable results.
Our case studies showcase a range of successful projects, including increasing brand awareness, generating leads, and establishing thought leadership in their respective industries.
Our experienced PR professionals have a wealth of knowledge and expertise, which they bring to each project, ensuring that our clients receive the best possible service. We use a data-driven approach to track and measure the success of each campaign, providing our clients with clear and transparent reporting.
Whether you are a start-up or an established business, our case studies demonstrate the value of effective PR and the impact it can have on your business.