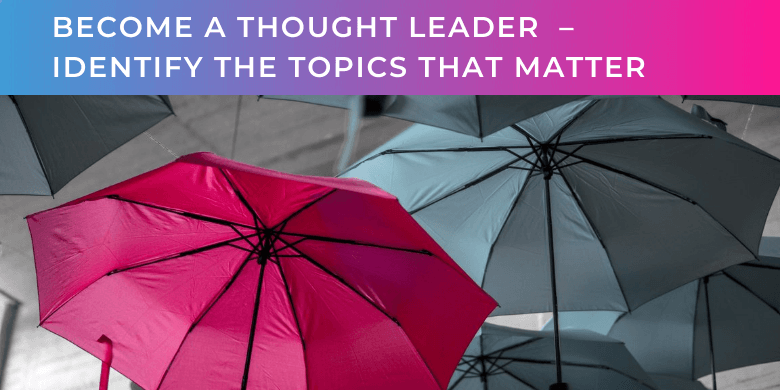 Want to become a thought leader? Identify the topics that matter
While the term "thought leader" might sound like another corporate buzzword, the truth is that, when it's done right, thought leadership can open doors to new opportunities and build lasting trust with the audiences who matter most.
But while executives are fast recognising that thought leadership is the holy grail of marketing and comms and are keen to get writing and blogging about their area of expertise, too many fall at the first hurdle – that is, deciding a topic to explore and a niche to own.
The problem for many – and you'll have seen the articles that fall into this trap – is that they focus on exactly what their company does. When a business leader tries to position a sales pitch as thought leadership, the audience simply turns off.
So, how do you avoid being self-serving and be sure to tackle the issues that really matter?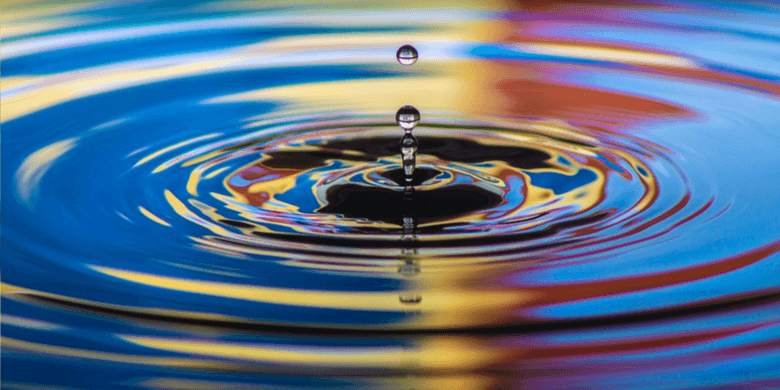 How to make your message resonate
The best thought leaders think outside the corporate box – they know it's not about them – it's about their customers, and what makes them tick and this is how they ensure their message resonates. They address the big issues.  The issues keeping customers up at night. The issues that are going to present the greatest opportunity or pose the biggest threat over the next six months. If you can follow their lead and provide useful and actionable guidance to the audiences who need it most, then you're on the right track.
Importantly, thought leaders are original – they understand that they're likely to be adding to a conversation that's already happening and are careful to provide a new take. It's easy to regurgitate news and views that are already out there, but a true thought leader provides unique insight, and is instrumental in driving the debate and discussion forward.
What makes one thought leader more successful than another?
It's important to remember that the leaders with a broad pool of knowledge are often the most successful. It's not enough to have only studied one narrow topic, you must have a strong grasp of all the adjacent subjects related to your area of expertise. For example, if you want to become a thought leader in the space of digital kiosks and interactive retail displays, then you have a few major topics you ought to have a strong working knowledge of – including marketing, technology, and consumer behaviour. To be a thought leader in that space means you need to become more than comfortable with all three of those broad topics – understanding and responding to a holistic picture of what's on your customers' minds. See successful thought leadership examples focused on renewable energy.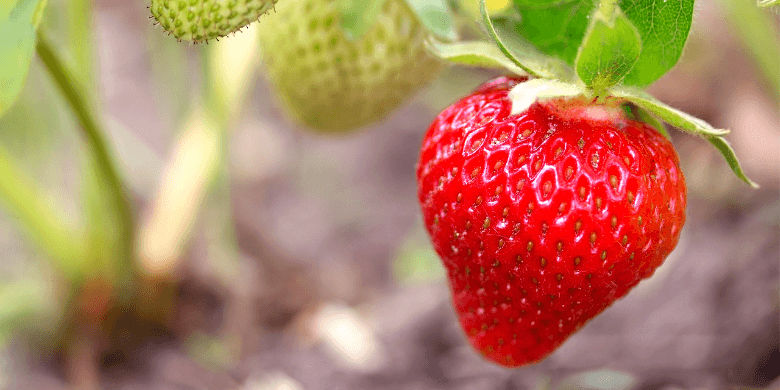 The secret is in the timing
It's vital to remember that timelines can be make or break for thought leadership content. Topics can become stale quickly – or over exposed (who isn't writing about the economic fallout from Covid at the moment?) – and it can be tough to stand out from the crowd.
So, look for something new. What's happening in the news agenda that you can talk about? Is a major brand getting it spectacularly wrong (or right)? Is there an analyst report that you think your prospects need to know about? Keep an eye on the news and follow journalists in your space too. If they know you're talking about what they're interested in, they may well turn to you for comment too.
How to become a thought leader in your business
Do all this and you're likely to be well on the road to establishing your niche. But that's just the start. Next on the list is to work out who you want to talk to, and which channels to use.  But the good news is that there's help at hand. Harnessing experience from 25 years of developing thought leaders' brands, we have created a guide on How to become an Industry Thought Leader to get you started.
For more tips, read our blog post on How to develop a Thought Leadership Strategy. Also see our case study showing how we delivered outstanding thought leadership to technology communications firm Blu Wireless achieving a dominant share of voice within their target audience. Lastly, please get in touch if your executives need expert support in delivering exceptional thought leadership.