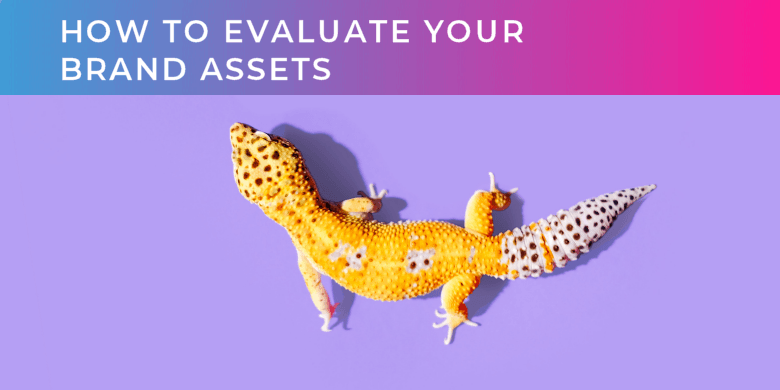 Campaign Planning: How to evaluate your brand assets
Over time, brands can lose their distinctiveness.
As your brand manifests across more and different mediums, to match a growing business, your brand can become vulnerable to fragmentation and the unifying features of your identity may disintegrate.
This can create a sense of incongruence in the minds of your target audience – diluting your brand identity, chipping away at your credibility, and opening the door to competitors looking to usurp your branding.
Conducting a brand asset audit will help you identify the weak assets that are betraying your brand, and capitalise on the strong assets that strengthen your brand. Your identity is what sets you apart from your competition, increases customer loyalty, and gives your product or service a strong position in the marketplace.
What are brand assets?
Your brand assets are the different, unique elements of your brand that signal your brand name to consumers. At the most basic level, these are the building blocks, identified by marketing professor Mark Ritson, that lend your brand its sense of distinctiveness — from your logo, your slogans, colour palettes, and themes.
Consider the Nike swoosh, the futuristic font of Tesla cars, the calming blue colour scheme of Twitter, and the interlocking rings on the front of an Audi. These are all individual brand assets, which are unique to those particular brands.
Beyond visuals, your brand assets also extend to the messaging delivered to each persona at each stage of the buying cycle. This includes internal communications materials, your tone of voice, your unique selling proposition, and of course, your marketing collateral. 
What's the difference between a brand audit vs brand assets audit?
A brand audit assesses the strengths and weaknesses of a brand as a whole including internal aspects and external perception. It measures and evaluates the brand's positioning in the minds of consumers, usually with a view to shaping (or changing) brand perception or boosting brand presence in the marketplace.
A brand asset audit is concerned with evaluating the individual elements of your brand relating to the touchpoints and messages at all stages of the buyer's journey. A brand asset audit ensures that although your brand might have many faces, they can all come together to create one consistent and coherent identity.
How do you evaluate your brand assets?
Once you have a clear communications strategy built on the cornerstone of a solid brand —including a value proposition, target personas, positioning statements and messaging for each stage of the buying cycle, you need to ensure that each and every one of your brand assets are serving up those messages in the appropriate way to each persona.
Prior to undertaking a brand asset audit, understanding your customer personas and mapping their different buying journeys should help you understand the different touchpoints experienced by your different personas, helping to identify the opportunities for specific brand assets and messaging.
According to the Ehrenberg-Bass Institute for Marketing Science: your brand assets should be benchmarked against these two qualities,
Uniqueness — The asset is distinctive and evokes the individual brand, rather than competitors or the general industry.

Fame — The asset should be well-known among the target audience and directly associated with the business.
When brand owners ask me what market research they should be doing, I always reply 'first measure your brand's distinctive assets… Find out what they really are and how strong they really are 
1

Compile a list of your brand assets
In conjunction with the marketing team and other relevant stakeholders, collect all the brand assets that the company has deployed, past and present, in a single list.
Track the evolution of these assets over time with a view to uncovering hidden gems worth revitalising, and present-day assets that could be better utilised.
2

Collect data on your brand assets
Once you have a complete list, you can collect data on each individual brand asset to evaluate them for their viability moving forward.
To get an accurate picture of which brand assets have the strongest links to your brand identity, distribute a branding survey.
Connecting with your audience and surveying consumer experiences directly, will eliminate the guesswork from your branding, by directly checking the strength of associations in your customer's minds.
Consider asking the following questions that strike at the heart of your brand identity:
What feelings does the brand asset inspire? Energised? Relaxed? Motivated?
Does the brand asset evoke the entire industry, or the single company?
What words would your customers use to describe the brand asset?
For optimal results, be sure to target your survey at your ideal customer and collect additional variables like demographic data, to segment the data and glean more insights.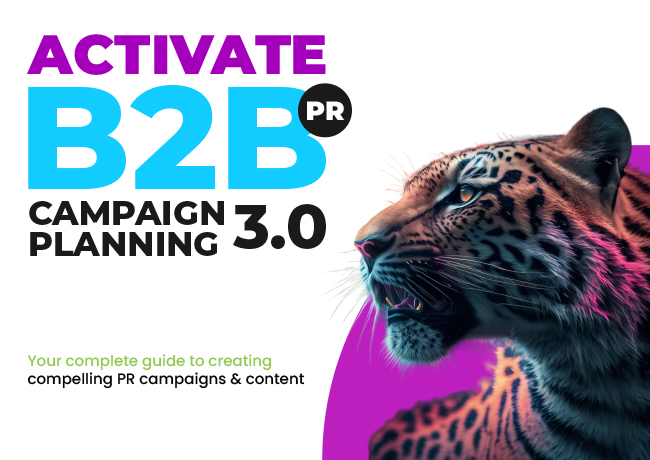 ACTIVATE B2B PR Campaign Planning
Your complete guide to creating compelling PR campaigns and content
3

Interpreting the data
With the customer data in hand, you can benchmark each asset against the qualities of fame and uniqueness. This can be done with the aid of a visual interpretation on the Distinctive Asset Grid developed by the Ehrenberg-Bass Institute.
This framework helps identify which assets should be discarded, which are worth investing in or developing, and which are already instantly recognisable and closely associated with your brand.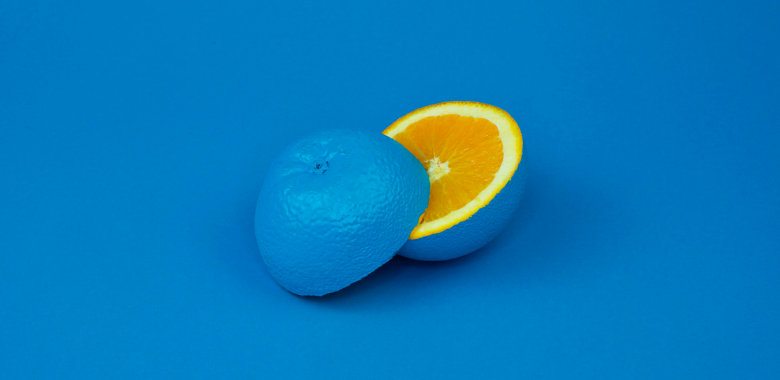 4

Making data-driven decisions
Having analysed the data, you should have an accurate assessment of the viability of each brand asset, and a deeper understanding of the associations that make them weak or powerful — from visual elements like colours and shapes, to the emotions and subtler qualities that identify and differentiate your brand personality.
This understanding can then help you make data-driven decisions on the future of those brand assets.
Done effectively, the brand asset survey will not only tell you which brand assets should be kept, but also where there are gaps in your assets and which should be developed further. Most importantly, it should help identify where the assets should be deployed within your customer's journey – to effectively reinforce the link between your brand and the unique benefits of your product or service.
At EC-PR we are passionate about B2B communication. We believe your work is amazing and we want to help you tell the world how extraordinary it is. Get in touch.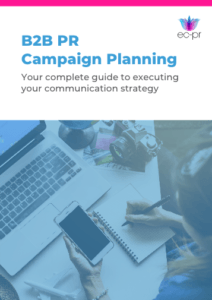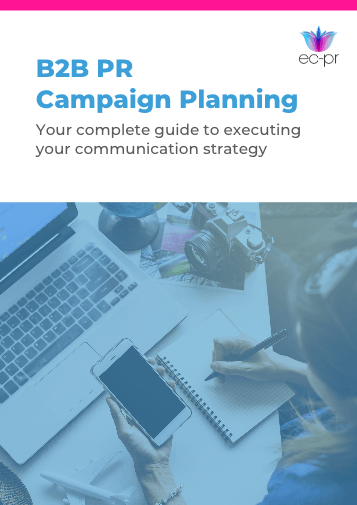 Your complete Guide to B2B PR Campaign Planning
Including example PR campaigns, content calendar templates, and audit checklists.
Stay up to date with the latest insights, case studies, and PR guides.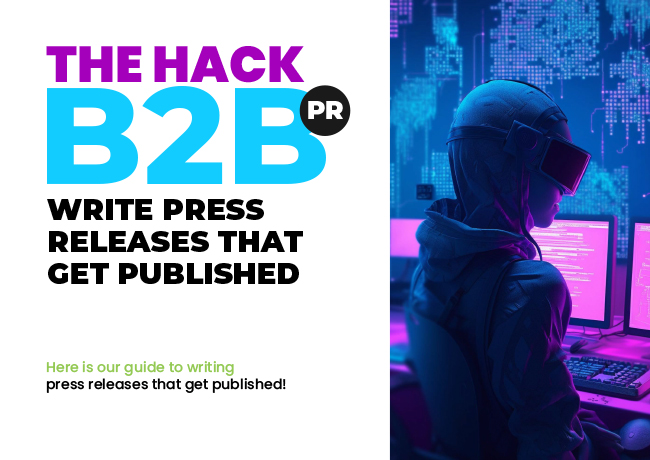 THE HACK B2B PR: Write Press Releases That Get Published
Our expert B2B PR guide to creating a press release that editors want to publish.