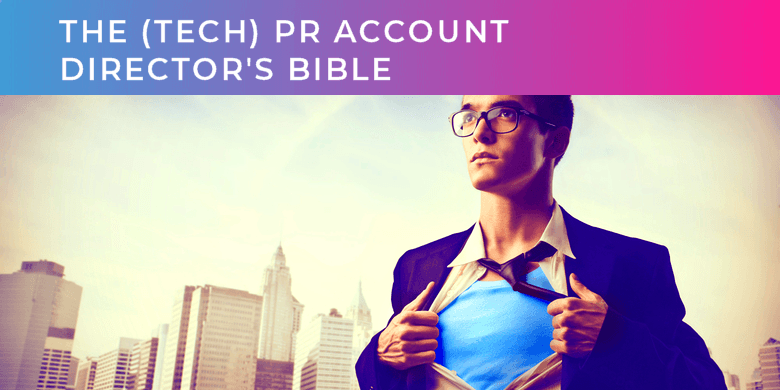 The (Tech) PR Account Director's Bible
What skills and expertise are expected from a PR Account Director?
We're often asked what skills and expertise are essential for every PR Account Director (AD), but unfortunately there is no quick and easy guide to answer this question. In fact, the breadth of the skillset required is of somewhat 'biblical' proportions. Nonetheless, I have found that, as you climb through the ranks of the agency world, the build-up of the 'emotional' know-how and experience is as important as professional expertise. This helps you navigate the daily obstacle course of phone calls, emails, Slack messages and Zoom invites with confidence.
I like to illustrate this emotional/spiritual composure with the sentence "What would Dave do?"
Everybody has a Dave, or a Bob, or a Mary that they regard as their spiritual PR guru. This is likely to be someone who nurtured us in the early years and showed us the ropes, someone who believed in us and whose empathy, flair and skills we've come to admire to this day. In times of crisis, a lot of us probably ask ourselves, "What would Dave do?" And we somehow just know and carry on.
So, what are the key learnings I've gathered over the years from my multiple 'Daves', gathered in my inner 'PR Bible', that help me in moments of (real or perceived) crisis, self-doubt or struggle?.
How can you bridge the time gap?
Dave would obviously complete his timesheets on time, every day. But, that's not his primary superpower. Time management is probably the single most important skill that an AD needs to master, not just for themselves, but for their entire (account) team. Sound time planning and management is how your PR agency makes profit, and as an AD you are responsible for the profitability of the business.
Doing weekly check-ins with the timesheet platform to monitor how your team is progressing against their allocated time per client, will help you to steer them and prevent any major under- or over-servicing issues at the end of the month. It will also help you manage client expectations regarding scope of work or deadlines, in turn preventing many crises from happening.
What can you do to avoid the dreaded phone call?
We all dread to commit that ultimate PR mistake of announcing or sending out something that's totally out of sync with the daily news agenda or spirit of the moment, or even misses a major newsbreak. Think Grenfell Tower and that PR pitch for example.
What would Dave do? They would build an early morning news scan into their daily routine. It's something that was instilled in us as Account Executives but, sometimes, along the way, we perhaps only start reading client coverage clips, or trade press, or social media. The national news agenda is the foundation for any communications practice and will also ensure you have a broad understanding of the wider economical and societal issues, not just your clients' core industries.
Of course, a moment of poor judgment that's out of sync with the news of the day can happen to anyone, resulting in a tough call from the client or a journalist. If you've misread the current climate and public opinion, or were insensitive in your quest for PR results, do apologise.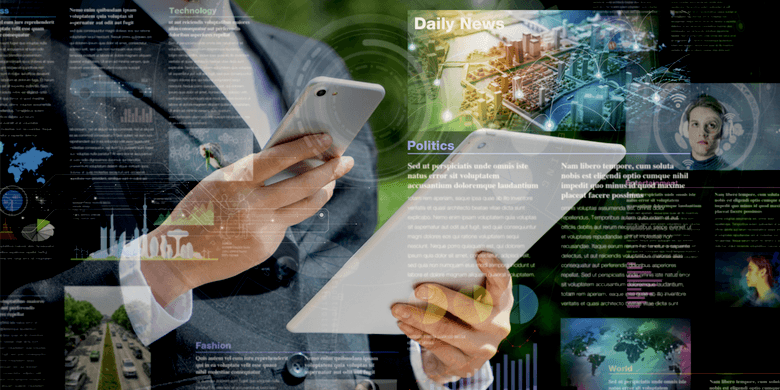 Understanding the business and the industry
As an AD, you will often be called into difficult client meeting or calls. There is no silver bullet to such situations, but what I do find is that demonstrating your industry knowledge and an understanding of their business often helps allay fears or concerns. I'm not talking about deflecting a tricky situation with a monologue of the latest industry report, but by engaging in a meaningful conversation about your client's business and their competitive landscape.
Do attend (virtual or real) industry conferences, listen to podcasts, and read your client's annual reports. The more you know about them, the better your advice will be and the more they will trust you. Dave would be proud.
Taking a step back to move forward
As you progress into the role of an Account Director, the types of conversations you're having with colleagues and clients are likely to change. In fact, the onus is on you to position yourself as a strategic consultant to clients and ask them meaningful and occasionally challenging questions. You can bring real value to the client (and ultimately to your agency) by being a senior 'bridge' between the client and the agency, managing the flow of strategic information and providing counsel to senior client stakeholders.
Becoming a senior counsel can be a tricky step forward where ADs sometimes feel stuck between the needs of daily account handling and the need to reflect, digest and deliver strategic advice. Not to mention the pressures of new business pitches or agency operations. What would Dave do? They would use their time very wisely and set realistic expectations with clients and colleagues to move forward in their role.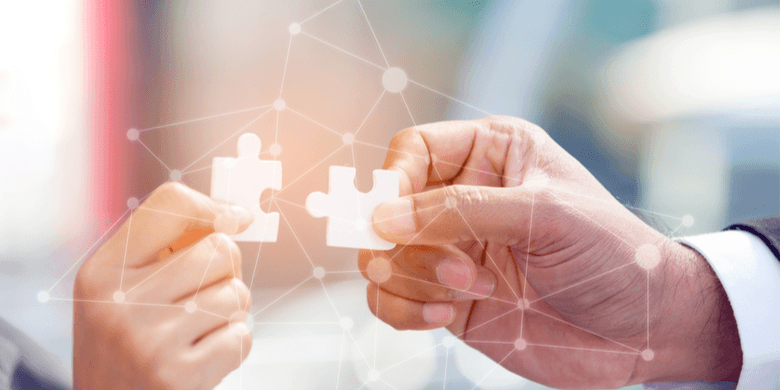 Be more like Dave
Account Directors are ultimately responsible for the success of an account. Your clients are your babies, but the outcomes depend on the quality of your team and your leadership skills, not the extent of your involvement with the day-to-day tasks. Rather than taking on a significant chunk of tasks, you should spend more time thinking about outcomes, what the success looks like, and how you can inspire and coach your team to deliver their best work.
There will be times when you will need to get involved and help out with a big launch or project, but your role is to maintain focus on the 'North Star' and constantly remind the team (who may get occasionally lost in the day-to-day) of what client success looks like. Share your industry insights, new ideas and help them understand the industry and the client's tech. Who knows, you might even become someone else's Dave, without even realising!
In summary, some of the key learnings that may help a PR Account Director on a day-to-day level are related to developing routines such as robust time management (managing your own time and that of your team) and staying close to the national news agenda. In addition, it's important to accumulate an in-depth understanding of the industry your clients operate in to be able to offer them strategic counsel. Finally, your success depends on your leadership and team management skills, including inspiring and nurturing your younger colleagues.
Would you like to learn more about the role of a PR Account Director, or are you looking to progress to the next level in your career? Check the current vacancies on our Careers page, or get in touch today.
Being focused on PR results is key to success, why not check out the outstanding results from our Concirus Quest for Success campaign? Or download our PR Guide: How We Guarantee Your PR Results and discover how PR accelerates our clients' business goals.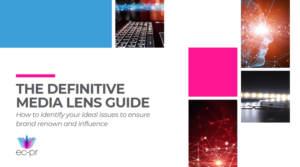 Maximise your influence
Your Definitive Media Lens Guide shows you how to identify the maximum potential influence for your B2B business.
Stay up to date with the latest insights, case studies, and PR guides.