A Strategy For Standout Success
Believing passionately about the world's transition to net zero, ITPEnergised is a team of technical consultants who work with their clients to deliver renewables asset management services and expert advice on all environmental matters.
Through guiding their clients on issues relating to energy, environmental impact and engineering, they facilitate the transition to net zero.
The company has unparalleled experience and provides consulting services to over 2500 small to large scale projects across 150 countries.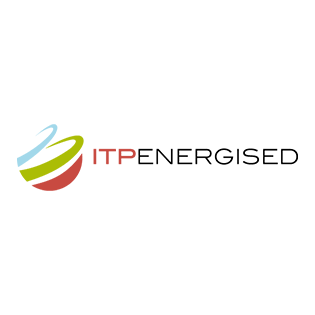 ITP Energised Case Study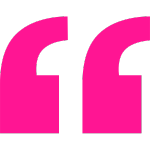 "Thanks to EC-PR's support, we now have a blueprint which clearly defines how sales and marketing will assist us in delivering the business plan, providing us with clarity as to where we need to invest our resources for greatest impact. We now feel a sense of empowerment, and it has renewed passion and pride in what makes the ITPEnergised brand so special."
Jonny Clark
Managing Director, ITPEnergised
Dangers and Desires
At the helm of ITPEnergised is Jonny Clark, an ambitious and visionary Managing Director focused on business growth. Jonny recognised that to achieve his business growth goals, certain aspects of the business required immediate attention.
The absence of a clear communication strategy meant there was a lack of consistency when it came to communicating with the target audience. The organisation had no clear line on how it differentiated itself from competitors, nor on why customers should care whether they worked with ITPEnergised or someone else.
Jonny chose to work with EC-PR because of our experience and track record in building marketing strategies and providing companies with a blueprint for how to achieve marketing and communications success.
Design
Developing a communication strategy means starting at the beginning and addressing the key questions surrounding the personality of the brand and how it wants to be perceived by the target audience.
A collaborative approach was needed here, with our role being facilitator. We proposed a fact-finding, research-led route to discover the values that lay at the heart of the company.
Campaign delivery
Messaging Lab workshops
Communication strategy
Stakeholder engagement
Validation research
Messaging lab workshop
The first step to building the new communication strategy for ITPEnergised was to hold Messaging Lab workshops. In these sessions, we worked closely with the organisation's senior leadership team to discover how they viewed the company, what they felt the key differentiators were and who they saw as their main target customers.
Communication strategy
The resulting communication strategy featured five key components:
The value proposition
This inspired ITPEnergised to recall what drove them from the start. In working with them to refine their value proposition, we helped them create a simple statement that defined them as a company and differentiated them from competitors.
Target customer personas
Companies can get lost in the everyday melee, forgetting which kind of customer it is that brings them the greatest return, in terms of profitability and satisfaction. Through this exercise, ITPEnergised was able to define which type of customers they really wanted to focus their energies on attracting.
Positioning statements
The next stage on from defining target customer personas was to create a positioning statement bespoke to each one. This addressed the key pain points the customer typically experienced and explained how the company could offer solutions and reassurance to ease this pain.
Key messaging
Ensuring they were reflective of their positioning statements, we worked with ITPEnergised's senior team to agree on their key messaging — what it was they wanted their customers to understand about them. This information fed into the communication strategy, providing angles for narrative.
Industry prioritisation
Like every business, ITPEnergised did not have endless marketing budgets. This meant they needed to drill down on the industries most important to them. Doing this gave them direction in where to focus their attention when it came to marketing activity.
Validation research
Engaging external stakeholders is an important aspect of building a communication strategy. That's why we conducted validation research amongst a small group of ITPEnergised's customers — to ensure the strategy was in line with their perceptions.
Distinction
The communication strategy we built now forms the backbone of all ITPEnergised's marketing activity. It offers clarity and guidance on communication and gives the company a clear way forward, providing a much-needed structure that was previously lacking.
Much more than just a comms strategy
ITPEnergised's Managing Director commented that thanks to EC-PR's support, the organisation has been given a renewed sense of empowerment and pride in what makes their brand so special.
From our point of view, it was a privilege to be involved in a project with a company whose work is so important to the world we live in and we're delighted we could make such a positive difference to how they view themselves.
Stay up to date with the latest insights, case studies, and PR guides.
Request a callback
Show your brand's mettle and grow it into its memorable, gorgeous potential.
Our Case Studies
We work closely with our clients to understand their unique challenges and goals, and develop tailored strategies that deliver measurable results.
Our case studies showcase a range of successful projects, including increasing brand awareness, generating leads, and establishing thought leadership in their respective industries.
Our experienced PR professionals have a wealth of knowledge and expertise, which they bring to each project, ensuring that our clients receive the best possible service. We use a data-driven approach to track and measure the success of each campaign, providing our clients with clear and transparent reporting.
Whether you are a start-up or an established business, our case studies demonstrate the value of effective PR and the impact it can have on your business.