Global Award Ambitions Achieved
ResQ is a leading contact centre with over 2,000 employees across three UK-based sites.
The company, which was founded in 2006, helps clients, which include Scottish Power, EE and Vodafone, to grow and nurture their customer base.
The number one priority for the ResQ team is to provide their clients with a world-class experience — something they achieve through their genuinely passionate team and innovative cloud technology.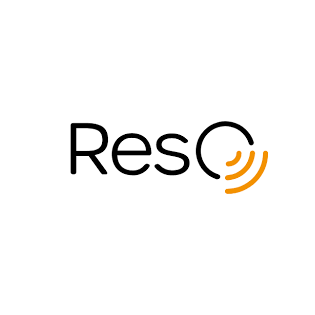 ResQ Case Study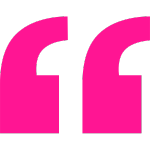 "Award entries can be a big-time investment. Therefore, it's important to think strategically about which categories to enter and make sure they're done well! EC-PR's collaborative approach, coupled with their ability to extract the required information from the business and distil it into a submission that would impress the judges was invaluable support. 2022 has been an award-winning year for ResQ in which EC-PR played an important role in these wins."
Chief Marketing Officer, ResQ
Dangers and Desires
There was no doubt that ResQ could boast an impressive service and team of people, but what they lacked was the time to shout about it. They had all the potential to be award winners, but none of the time to nominate themselves.
The company realised what they were missing — according to the British Quality Foundation, small businesses which win awards can see a 63% increase in income as a result; large companies can see a 45% increase.
By not entering awards, ResQ risked falling into comparative obscurity against competitors who were investing time in awards. Yet, nominating themselves meant further stretching an already-stretched marketing department.
The good news was that ResQ recognised the importance of its objective and acknowledged its limits in achieving it. This meant they understood the need to seek external help from the experts.
Design
On appointment, the first thing we did was to identify ResQ's core target accolades, which was a mixture of prestigious industry and local business awards. Our goal was to collate all the information needed to craft the nominations on behalf of ResQ and, ultimately, be shortlisted and win as many of the target accolades as possible within the campaign's duration.
Campaign delivery
Identify target awards
Craft entries
Create a timeline
Win awards!
Identify target awards
Working closely with ResQ's senior team, we established their vision for award entries/wins. Their target list of 10 included:
The European Contact Centre and Customer Service Awards 2021 (ECCCSAs)
The UK National Contact Centre Awards 2021 and 2022 (UKNCCA organised by the CCMA)
UK Contact Centre Forum (UKCCF) Awards 2022
North East Contact Centre Awards 2021 (NECCA)
Hull Live Business Awards 2022
Craft entries
We suggested that to help ResQ achieve their goal of entering and winning awards without losing precious time, we would support in the drafting, editing and finalising of 10 targeted award entries. We would also offer editing support on an additional two award entries.
Create a timeline
To ensure we worked together effectively and everyone knew the deadlines, responsibilities and expectations, we created a clear timeline over the 12 weeks before the first submission was due. This allowed time for up to three rounds of edits to make sure the timelines were realistic and that the best possible work could be produced.
We also put forward our recommendations for key areas to focus on, which we carefully aligned with guidelines for judging criteria, and advised on supporting assets to strengthen the entries.
Tangible triumphs
Out of the 10 award entries we wrote for ResQ, they were shortlisted for 9.
Successes included:
UKNCCA 2022
Gold Award for Best Health & Wellbeing Programme
Gold Award for Most Effective Colleague Engagement Programme
Bronze Award for Outsourced Contact Centre of the Year
UKNCCA 2021
Silver Award for Best Health & Wellbeing Programme
UKCCF 2022
Gold Award for Recruitment Team of the Year
North East Contact Centre Awards 2021
Shortlisted for People Engagement Award
Hull Live Business Awards 2022
Business of the Year Award (over 51 employees)
Distinction
From picking up just one silver award at the UKNCCA awards in 2021, with our help, ResQ received two gold and one bronze award from the same awarding body in 2022.
The top wins were for 'Best Health & Wellbeing Programme' and 'Most Effective Colleague Engagement Programme' — exactly the areas ResQ wanted to be recognised for, as these categories highlighted the lengths the company went to support their team.
ResQ can now proudly call itself a 'multiple gold award-winner', and we are delighted to have played a key role in that.
Stay up to date with the latest insights, case studies, and PR guides.
Request a callback
Show your brand's mettle and grow it into its memorable, gorgeous potential.
Our Case Studies
We work closely with our clients to understand their unique challenges and goals, and develop tailored strategies that deliver measurable results.
Our case studies showcase a range of successful projects, including increasing brand awareness, generating leads, and establishing thought leadership in their respective industries.
Our experienced PR professionals have a wealth of knowledge and expertise, which they bring to each project, ensuring that our clients receive the best possible service. We use a data-driven approach to track and measure the success of each campaign, providing our clients with clear and transparent reporting.
Whether you are a start-up or an established business, our case studies demonstrate the value of effective PR and the impact it can have on your business.