Distinction in Defence
BMT is a maritime-orientated high-end design house and technical consulting firm driven by a passion for solving complex, real-world problems.
Their 'Highly Autonomous Warship Technologies' (HAWT) offers a vision for the future of increasingly autonomous naval operations, underpinned by safe, secure and lean-crewed warships.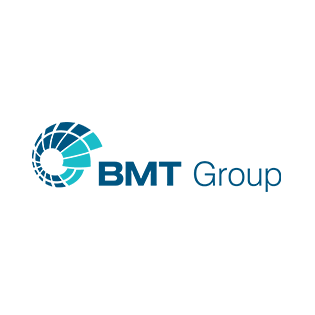 BMT Case Study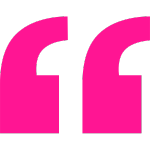 "DSEI was a significant event for BMT in launching our highly autonomous warship concept, providing a key platform for us to lay out our vision into how the complexities of transitioning to naval autonomy could be navigated. We know we have the ability to offer insightful counsel to address this complex challenge, and we know this is grounded in our efforts to work with navies and industry to get under the skin of these challenges to help resolve them. Our challenge was in communicating this to the market, and the results we achieved and continue to enjoy as a result of outreach around DSEI have proven to be invaluable in raising BMT's profile in this space.
"The results of this campaign allowed BMT to not only reach our target audiences at and around the show, it has turned a four-day event into an ongoing campaign of proactive media interest that continues to this day, delivering value that far surpasses the original objectives of the launch campaign.
"Thanks to the brilliant efforts of the EC-PR team, the paper has gone from strength to strength with over six magazine headlines and four front cover articles."
Jake Rigby
Research & Development Lead, BMT
The company has conducted extensive research in collaboration with navies, government and defence technology institutions to develop and capture a deeper level of understanding of the roadmap for the integration of AI and automation in naval operations.
Dangers and Desires
To fully harness their work, BMT wanted to launch its new HAWT to the defence market, and saw DSEI — one of the most important events in the defence industry calendar — as the ideal opportunity to do it.
The challenge of achieving this aim was not to be underestimated. DSEI is a very well-attended event, showcasing over 1,000 defence and security suppliers from 58 different countries. On top of that, while BMT had a strong pedigree in naval ship design, awareness of the company's offering in the defence market was inconsistent.
Our media connections and stakeholder engagement experience, coupled with our deep knowledge of the defence and technology sectors, meant we were ideally placed to take on the challenge of positioning BMT as experts in naval autonomy.
Design
Our main objectives included releasing a new insight paper, and achieving media coverage in top-tier publications.
According to BMT's brief, we centred our activity around the DSEI event. In targeting DSEI to launch the concept and insight paper, we faced a large, crowded, global event where the incumbent players largely dominate the news cycle.
 Campaign goals
Increase BMT's visibility within the defence sector
Amplify their presence at DSEI
Establish a dominant share of voice in the key areas of naval autonomy.
Our approach
Launch a media outreach programme to top-tier defence trade media outlets
Secure thought leadership articles
Exploit opportunities afforded by the release of the insight paper.
Deliverables
Press releases
Press interviews
Social media content
Journalist liaison
Sustainability
We engaged with journalists before, during and after DSEI to ensure BMT had a substantial share of voice in key media titles over a sustained period.
Article placements
100% of the articles placed were in tier-one target media. Coverage included four front cover articles.
Media coverage included:
We secured interviews for BMT with journalists before DSEI and at the event, achieving a strong and authoritative voice on naval autonomy even within a crowded news cycle.
Coverage from the launch of the insight paper was secured during the show and featured as one of Shephard Media's top stories in its 'show daily' on the first day of the event.
Distinction
Through ongoing engagement with the media after DSEI, we have successfully sustained the media's interest in BMT and the company's insights into naval operations. BMT is now considered a recognised authority on the subject and its share of voice on naval autonomy continues to grow.
What started out as a launch opportunity for BMT to highlight its understanding of naval requirements, turned into a springboard for continued PR growth, which went way beyond the original challenge.
BMT's key differentiator is their research and critical insight. They always knew this. Thanks to our strategic media and thought leadership campaign, now their target industry knows it too.
Stay up to date with the latest insights, case studies, and PR guides.
Request a callback
Show your brand's mettle and grow it into its memorable, gorgeous potential.
Our Case Studies
We work closely with our clients to understand their unique challenges and goals, and develop tailored strategies that deliver measurable results.
Our case studies showcase a range of successful projects, including increasing brand awareness, generating leads, and establishing thought leadership in their respective industries.
Our experienced PR professionals have a wealth of knowledge and expertise, which they bring to each project, ensuring that our clients receive the best possible service. We use a data-driven approach to track and measure the success of each campaign, providing our clients with clear and transparent reporting.
Whether you are a start-up or an established business, our case studies demonstrate the value of effective PR and the impact it can have on your business.