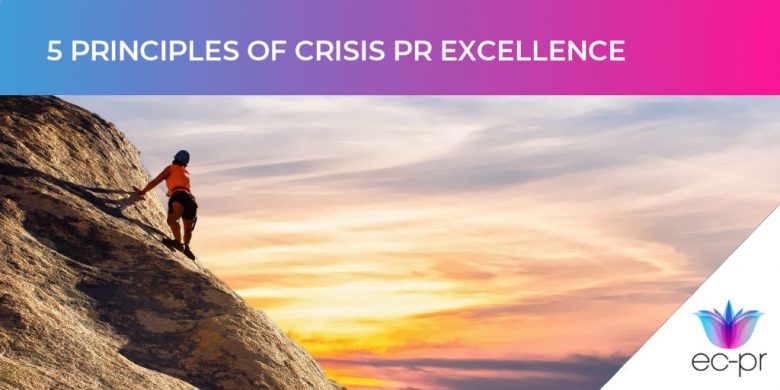 The 5 Principles of Crisis PR Excellence
There's lots of advice about what you shouldn't do in this uncertain world we find ourselves in so, here's some of my thoughts around what you can/should do. In this article, I provide some guidelines about how to make your communications in a crisis more than simply just 'noise'. Under each principle we have suggested some questions to reflect on – these are guides only as we do understand that sometimes, even though the article is essential, the message may be delivered with a heavy heart.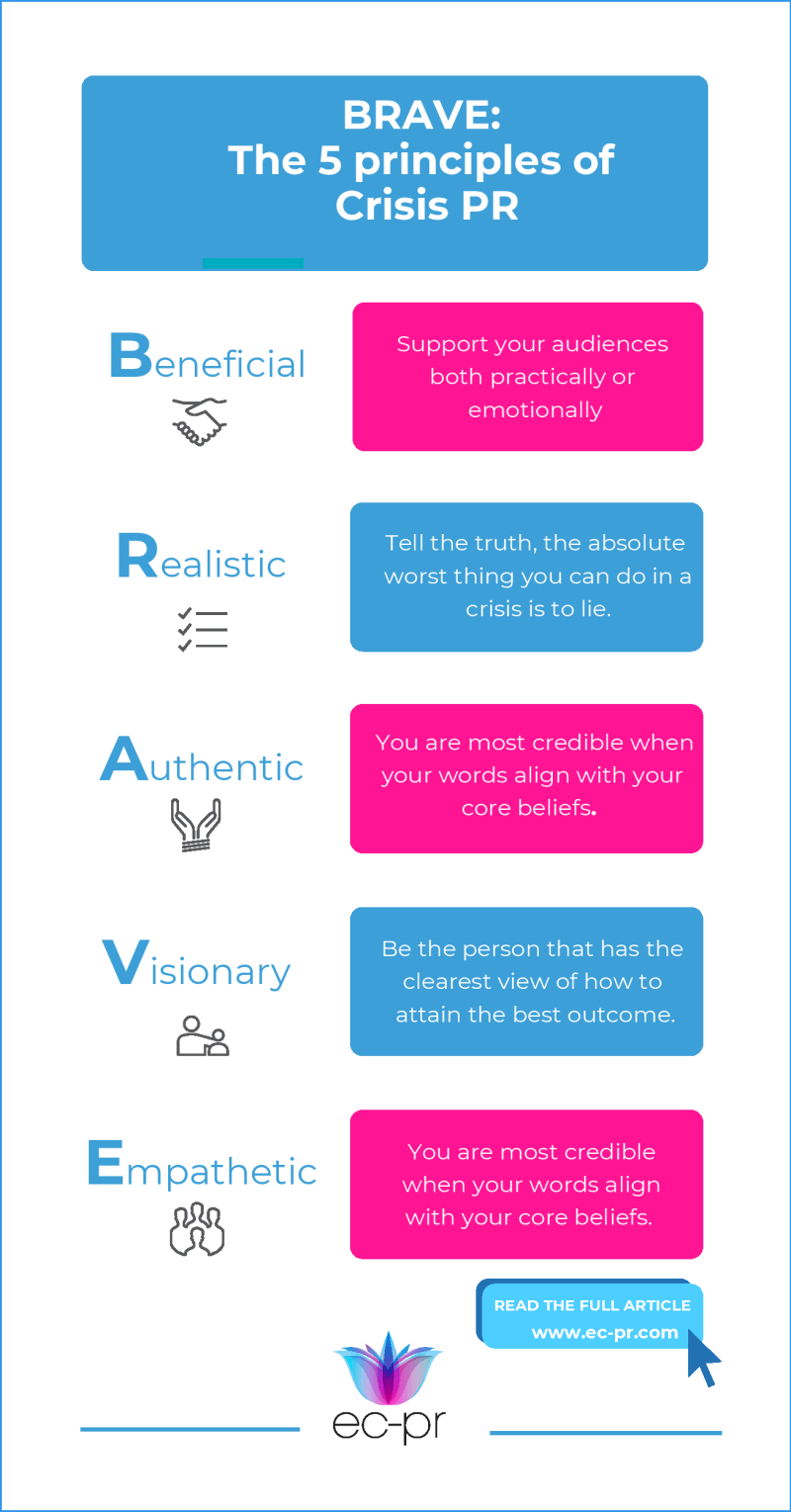 1. Beneficial
Always add value: whether practical or emotional you need to deliver something worthwhile to your community. Always be clear about your objective and review your communications. Never distribute something that has no clearly defined benefit to the reader. Ask:
a. What do we want the reader to learn/do after reading this?

b. Is the key message delivered/visualised/exemplified?
2. Realistic
Tell the truth: while PR may be concerned about presenting your 'best' self, in a crisis, people want the facts and the plan for redressing the problem. Your communication should be clear and avoid any confusion which can add stress and heighten emotions. Ask:
a. Is the content of this article accurate?

b. Is this the advice/guidance I would give to my best friend in the same circumstance?

c. Can everyone receiving this communication fully understand the content?
3. Authentic
Don't pretend to be someone you're not. Remain as objective as possible. Consider your communication through your reader's eyes and from their perspective. Ask:
a. Does this communication speak from my heart?

b. Do I have any reservations about what has been written and have I raised these concerns with colleagues?
4. Visionary
In a crisis people want to know who to follow, they want leaders who offer a viable and credible way forward. This is not to say that plans won't evolve and change. Strong leaders know how to adapt, respond and embrace change. Ask:
a. Is this aligned to our strategy?

b. Is this inspirational/reassuring?

c. What is the best way to deliver this message/piece of communication? Video, email, town hall, media etc.
5. Empathetic
Show kindness and compassion. There's not one person out there that isn't being affected in some way by this international crisis therefore, we need to show kindness and compassion. This is about putting yourself in their shoes and taking time to understand how they might be feeling. Although you can't predict the frame of mind of every person, you can ensure your communication is considerate. Ask:
a. Will my message still come through even in the reader's worst frame of mind?

b. Can people reading this take away some hope and a positive way forward?