Building A Burgeoning Brand
Predatar provides data resiliency SaaS solutions that enable traditional value added resellers (VARs) to rapidly evolve into profitable and sustainable managed service providers (MSPs) by delivering their own-branded data protection offerings.
CEO, Alistair Mackenzie has been instrumental in developing the Predatar brand.
A visionary leader with a strong interest in marketing communications, Alistair is the former MD of Silverstring. It was during his time overseeing Silverstring's transformation that Alistair recognised the requirement in the market for this service.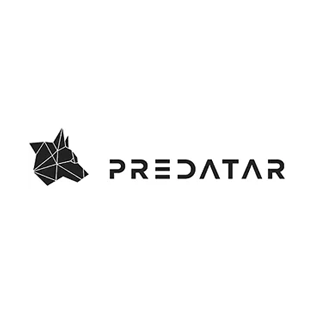 Predatar Case Study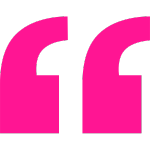 "EC-PR has really focused on understanding the business, and it quickly became apparent that this wasn't just about building brand awareness – we needed to have absolute clarity around our value proposition and our messaging throughout the different stages of the buying cycle.
"EC-PR helped us to formulate this, which was instrumental to ensuring the brand awareness campaign was aligned and laser-focused on our target audiences.
"Tenacious and challenging, coupled with a great spirit, Lorraine and Liz are committed to raising the bar and delivering a PR programme that is dynamic and impactful."
Alistair Mackenzie
CEO, Predatar
Dangers and Desires
With more than 17,000 competitors in the SaaS industry, standing out from the crowd is a huge challenge.
Alistair needed to find a way to build brand awareness and credibility quickly among ambitious CEOs of VARs who were looking to evolve and expand into MSPs.
Articulating the brand's vision for supporting business transformation and engaging with its key target audience were pivotal to Predatar's success. Predatar came to EC-PR to ask for our help, as we were known in the industry for supporting brands with building awareness and kudos
Design
For this campaign to yield the right results, we needed to identify key players in the IT industry and create engaging and thought-provoking content that would position Predatar as the expert in SaaS solutions for business expansion and transformation.
Campaign delivery
Communication strategy
Roundtables
Whitepapers
LinkedIn articles
Thought leadership articles
Communication strategy
In a market that is saturated with competitors all vying for attention, developing a communication strategy that would cut through the noise and penetrate the places that mattered, was essential in communicating Predatar's concept to those who would benefit the most.
Identifying key individuals was pivotal to building Predatar's credibility in the market. Focusing on the pain points of business transformation and the aspirations of ambitious VARs through a series of communication methods allowed Predatar to develop a trusted voice, articulate its vision and encourage engagement among key industry players.
Roundtables
EC-PR proposed two roundtable events that would focus on the pain points and challenges VARs faced when it came to evolving and transforming their business model.
The first step was to ensure the roundtable would effectively target those we wanted to engage with most. Securing expert participation was therefore essential to this work, as was attracting key decision-makers to ensure that awareness of the Predatar brand reached the right prospects.
With participation secured, Predatar was ready to be catapulted into the IT hemisphere.
Whitepaper
Capturing the attention of key decision makers in VAR businesses was crucial to the success of Predatar's business. Therefore, we set about creating and launching a whitepaper that focused on hard-hitting insights and data that would position Predatar as leaders in the SaaS solutions industry, while harnessing credibility among its target audience.
LinkedIn articles
To help maximise exposure of Predatar's offer, we utilised the power of LinkedIn to target key individuals and decision-makers in VAR businesses.
Focusing on the themes and information that would most closely resonate with Predatar's target audience, we created a bank of LinkedIn articles that were posted to Predatar's company account and delivered directly to a carefully curated list of recipients.
Thought leadership articles
We produced a series of thought leadership articles, which addressed the challenges facing VARs who were looking to transform to MSPs, providing them with the ideal solution in the form of the Predatar concept.
Our articles were expertly crafted to target specific trade media with audiences in Predatar's key industry sectors.
Distinction
As a result of EC-PR's work, Predatar has become a leading voice in the SaaS solutions market, experiencing increased growth across all areas of its business. The firm's offering to its VAR customers is well-known and highly respected in the industry, making them a force to be reckoned with against even the biggest players in the market.
As well as building brand awareness, the campaign provided Predatar with much-needed clarity around the alignment of their own communications and operational phases, which allowed them to flourish further and with confidence.
Stay up to date with the latest insights, case studies, and PR guides.
Request a callback
Show your brand's mettle and grow it into its memorable, gorgeous potential.
Our Case Studies
We work closely with our clients to understand their unique challenges and goals, and develop tailored strategies that deliver measurable results.
Our case studies showcase a range of successful projects, including increasing brand awareness, generating leads, and establishing thought leadership in their respective industries.
Our experienced PR professionals have a wealth of knowledge and expertise, which they bring to each project, ensuring that our clients receive the best possible service. We use a data-driven approach to track and measure the success of each campaign, providing our clients with clear and transparent reporting.
Whether you are a start-up or an established business, our case studies demonstrate the value of effective PR and the impact it can have on your business.