Predatar - Brand Awareness
Evolving the brand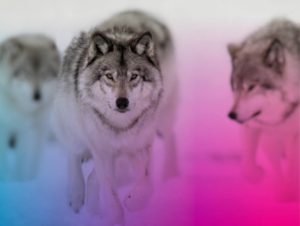 BACKGROUND
Predatar delivers a business automation platform and framework that enables value added resellers (VARs) of IT services to rapidly grow their offering and evolve into profitable and sustainable Managed Service businesses.
A visionary leader with a strong interest in marketing communications, Alistair Mackenzie has been instrumental in the development of the Predatar brand, which came about as an enabler to the transformation of Silverstring where he had been MD.
Problem
Alistair needed to find a way of building an understanding of the Predatar concept and articulating the vision, whilst increasing awareness and engagement within the target audience.
SOLUTION
Alistair asked EC-PR to design and deliver a brand awareness campaign that would build credibility within the IT channel – specifically the target audience of ambitious CEOs of Value-Added Reseller businesses who are looking to evolve and expand into a Managed Service business, at speed and scale.
The campaign would introduce Predatar focusing on the pain points of a business transformation strategy. EC-PR devised a six-month brand awareness programme that was to include: two round tables, a white paper, LinkedIn articles and thought leadership.
"If you had told me, at the start of this journey, that a business like ours, operating in our space, could have a USP I would never have believed you.  I would not have thought it was possible. But we do and we have, we stand out for all the right reasons.  That's...
read more
Being in the right place at the right time. We will deliver feature length coverage in your target press... or your money back
Follow us and share this: