Stand-out Cybersecurity Stories
Socura is a London-based firm which works to make the digital world a safer place. Socura's Threat Detection and Response managed service (often referred to as MDR) helps organisations detect any advancing cyber threats and contain them.
Their service acts as an extension of clients' in-house capabilities and is operated by a team of highly experienced security experts.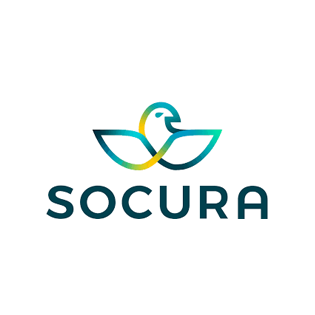 Socura Case Study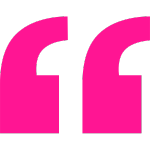 "EC-PR's in-depth understanding of the cybersecurity industry has helped secure internal buy-in among our key executives and position them as thought leaders in the market. EC-PR's strategic counsel has added great value to our PR function and empowered us to become more strategic in our approach to communications."
Andrew Kays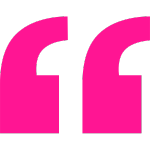 "We have been totally sold on the value of PR. EC-PR's expertise, dedication and ability to transform our proposition into a compelling media narrative has not just built the foundations for our brand awareness and delivered outstanding thought leadership, but also generated additional marketing outcomes, such as propelling forward our SEO ranking and social media engagement."
Anna Bancroft
Marketing Manager, Socura
Dangers and Desires
The biggest challenge for any new industry entry is getting noticed. This challenge is supersized for any new player in cybersecurity. In 2022, the sector demonstrated double-digit growth and a revenue growth of over £10 billion.
Socura was a new entrant to the highly competitive cybersecurity market and was looking to establish its share of voice and make its brand visible, valued and understood amongst target customers.
They were only too aware of the threat of competition and how crowded the marketplace was. To cut through the noise, they needed a communications partner with a proven track record of getting their clients out there.
Impressed with EC-PR's past successes and in-depth understanding of the cybersecurity industry, Socura appointed us to help them achieve all their PR ambitions.
Design
We took a logical and strategic approach to Socura's brief. To start with, we engaged in a research and thought-led exercise to establish the kind of topics that would be of interest to a cybersecurity audience.
The resulting information fed into the communications cycle, which allowed us to engage with key industry influencers and highly respected journalists within the sector.
Campaign Delivery
Brilliant Ideas Bank
Insight paper
Media outreach
Article placement
Brilliant Ideas Bank
Our proposed PR launch programme began with a Brilliant Ideas Bank — a repository of engaging ideas for thought leadership and industry commentary.
The ideas all tied in with issues concerning the industry at the current time and allowed us to convey Socura's key messages to ensure their expertise was clearly communicated.
Insight Paper
An insight paper followed. This was titled 'Cyber Security in a Post-Pandemic World' and gave Socura the ideal opportunity to engage with their target media and show the extent of their relevance and knowledge.
The content of the paper provided valuable, free content for readers and further cemented Socura's position as an expert in the field of cybersecurity.
Media outreach
Finally for the launch campaign, we carried out a highly targeted proactive media outreach that secured thought leadership articles, media interviews and brand mentions in the cybersecurity press, as well as the healthcare press — two sectors that were key for Socura.
Article Placement
The media outreach programme succeeded in generating coverage in tier 1 tech publications which included:
Information Age
PCR
CISO Mag
Infosecurity Magazine
HealthTech Digital
Tech Native
And
Influencer recognition on social media by the likes of Lisa Forte, a high-profile UK cybersecurity influencer.
Website traffic
There were also clear improvements to website traffic as a direct result of the PR launch. Visits to the website increased significantly — by 32%, while web page engagement was up by 54%, and engagement rate per web session increased by 89%.
Distinction
The PR launch we conducted translated Socura's challenge into actions which produced tangible outcomes across the marketing spectrum. As a result, Socura was able to firmly position itself as a cybersecurity thought leader with a strong focus on healthcare.
The real risk for this new player in the market was that their launch would fall flat, being stifled by the noise coming from the established. With EC-PR's help, the opposite happened. Socura started to become a known name in the industry within just months of launch, enjoying a strong share of voice, high visibility, and powerful brand impact — sturdy foundations to build even more communications success in the future.
Stay up to date with the latest insights, case studies, and PR guides.
Request a callback
Show your brand's mettle and grow it into its memorable, gorgeous potential.
Our Case Studies
We work closely with our clients to understand their unique challenges and goals, and develop tailored strategies that deliver measurable results.
Our case studies showcase a range of successful projects, including increasing brand awareness, generating leads, and establishing thought leadership in their respective industries.
Our experienced PR professionals have a wealth of knowledge and expertise, which they bring to each project, ensuring that our clients receive the best possible service. We use a data-driven approach to track and measure the success of each campaign, providing our clients with clear and transparent reporting.
Whether you are a start-up or an established business, our case studies demonstrate the value of effective PR and the impact it can have on your business.