Actionable Intelligence and Insight
BMT is a maritime-orientated high-end design house and technical consulting firm driven by a passion for solving complex, real-world problems.
Established in 1985, they deliver design and engineering excellence to the energy, transport and defence sectors.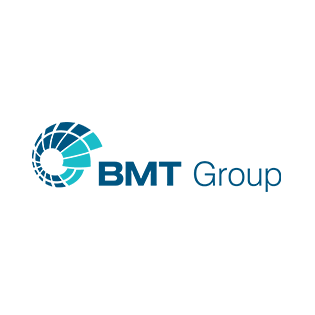 BMT Case Study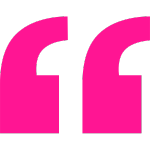 "The project was invaluable, both in terms of intelligence gathering and as a means to rapidly establishing relationships with the senior operators within the group."
Jenni Williamson
Head of Marketing – Corporate Support, BMT Group
Dangers and Desires
BMT has over 1300 professionals, located across 27 offices in the Americas, Asia, Australia and Europe. Building strong relationships with its directors at sub level is key to delivering the high-quality and innovative solutions that BMT is renowned for. Although crucial to the firm's success, engaging with BMT's subsidiaries can be time-consuming and challenging.
As part of refining and improving its global PR strategy, BMT's Group Marketing Team wanted to strengthen relationships with BMT's subsidiary directors and improve communication channels.
Here's how EC-PR engaged BMT's key stakeholders and helped to build collaborative interactions across teams.
Design
Identifying and understanding market nuances in each country presents many challenges for BMT's Group Marketing Team and can make all the difference to the success or failure of a campaign.
The team wanted to create more collaborative connections with its subsidiaries that would successfully set and manage expectations while helping to build better interactions in future.
EC-PR's proven success in developing multi-national global PR strategies meant we were well equipped to deliver BMT's objectives. We proposed a solution that would engage BMT's subsidiaries and help to refine marketing activity in each region, while maintaining global brand consistency.
Campaign delivery
Identified core objectives.
Developed a structured fact-finding programme.
Organised recorded interviews with key stakeholders.
Collated and reported key findings
Structured fact-finding
Working closely with BMT's Group Marketing Team, we devised a series of questions for subsidiary representatives designed to extract relevant information, spark ideas and gather market insight that was previously unattainable or lacked substance.
Recorded interviews
Key to gathering the required data and intelligence was communicating effectively with subsidiaries.
Face-to-face communication has proven to be more effective when compared to written or audio-only conversations, allowing for nonverbal cues to be picked up and understood.
According to Forbes, face-to-face interactions are also 34 times more effective than alternative forms of communication, helping to reduce misunderstandings and create more collaborative conversations.
With these compelling reasons in mind, EC-PR recommended engaging with BMT's 35 subsidiary MDs and Senior Group Executives, including Sector and Regional Directors, as well as BMT's FD and Group Chairman through a series of face-to-face recorded interviews.
This enabled EC-PR to successfully gather the intelligence and information needed to hone BMT's PR strategy at a global and regional level and identify key findings from each subsidiary quickly and with maximum engagement.
Collation of key findings
Following the completion of each interview, EC-PR collated all information in a format that clearly defined each subsidiary's key requirements and highlighted critical factors affecting potential outcomes.
Distinction
As a result of our work, BMT's Group Marketing Team was quickly able to uncover invaluable information that has helped to improve the success of its PR campaigns globally and rapidly develop relationships with its key stakeholders across all 23 subsidiaries.
Interactions with subsidiary teams are now more frequent, allowing the Group Marketing Team to gather intelligence and be notified of country-specific developments without delay.
Stay up to date with the latest insights, case studies, and PR guides.
Request a callback
Show your brand's mettle and grow it into its memorable, gorgeous potential.
Our Case Studies
We work closely with our clients to understand their unique challenges and goals, and develop tailored strategies that deliver measurable results.
Our case studies showcase a range of successful projects, including increasing brand awareness, generating leads, and establishing thought leadership in their respective industries.
Our experienced PR professionals have a wealth of knowledge and expertise, which they bring to each project, ensuring that our clients receive the best possible service. We use a data-driven approach to track and measure the success of each campaign, providing our clients with clear and transparent reporting.
Whether you are a start-up or an established business, our case studies demonstrate the value of effective PR and the impact it can have on your business.