Positive Supply Chain Reaction
SELIS (the Shared European Logistics Intelligent Information Space) was a three-year €17 million research project funded by the European Commission.
The project strived to bring together 37 partners from across Europe including research organisations, SMEs and large industry players. SELIS' role was to deliver an open source, cloud-based intelligence platform for logistics collaboration.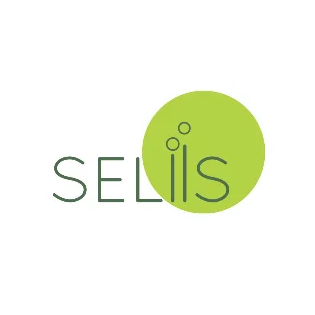 SELIS Case Study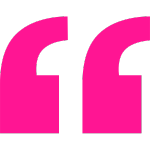 "EC-PR has quickly grasped the complexities of the SELIS project and managed to transform them into a compelling media narrative.
"By building strong connections with our project partners and bringing them into media activities, they have strengthened the credibility of our story, which is important for future commercialisation of the project's innovations. The results generated have been impressive."
Dr. Takis Katsoulakos
MD, Inlecom Systems, the SELIS project coordinating partner
The aims of the project were to motivate faster, more efficient, flexible and sustainable supply chain ecosystems across Europe.
Dangers and Desires
After three years of promoting the project while it was in its research and development phase, the SELIS project team had experienced very limited success in raising awareness of the project among its key target audience.
The logistics community, which was set to be the main adopter and beneficiary of the project's innovative platform, was largely unaware of the strides the project was making and SELIS wanted to change this. A new approach was required. It was time to call in EC-PR.
Design
Reaching the logistics community was pivotal to the success of the SELIS project. With this goal in mind, we devised an intensive three-month proactive media outreach programme that would target key journalists and influencers in the sector and raise awareness of the project across Europe.
Campaign Delivery
Profiling key journalists and influencers
Securing article placements
Arranging media interviews
Developing news announcements
Creating thought leadership articles and blogs
Targeting key journalists and influencers
Using our PR expertise and global database of journalists and influencers, we set to work creating a list of key media outlets and individuals across Europe who had an active interest in the logistics industry and could help spread the word about the SELIS project.
Securing article placements
Once our list was complete, we set about creating a series of outreach articles and news stories that celebrated the successful conclusion of the SELIS project and promoted the commercial benefits of adopting SELIS' logistics collaboration models.
After an intensive and brief ramp-up period, the PR programme swiftly generated the first tangible results. This included press coverage in tier 1 media outlets, such as Forbes and Intelligent CIO.
Thought leadership articles
To generate further interest and highlight the benefits of the SELIS project, we created a series of expert articles featuring comment and insight from Dr. Takis Katsoulakos and Makis Kouloumbis of Inlecom Systems (the SELIS project coordinating partner).
As a result, we secured coverage across numerous industry outlets, including JOC.com, Logistics Voices, Supply Chain News, Computer Weekly and TechTarget.
Media interviews
To endorse the benefits of the SELIS project among its key target industry, we communicated the results of the SELIS 'Living Labs' (real-life testing environments) through a series of press interviews with key Living Labs partners from the industry and academia.
Distinction
In total, as a result of our targeted approach, we secured 15 pieces of coverage in trade and tier 1 business publications, 4 interviews with SELIS project partners, 3 feature articles in key industry outlets and 1 expert speaking opportunity.
Through the media networking that was built and exposure in target publications, SELIS succeeded in reaching their most desired audience, getting their message across and laying fertile ground for future communications.
Stay up to date with the latest insights, case studies, and PR guides.
Request a callback
Show your brand's mettle and grow it into its memorable, gorgeous potential.
Our Case Studies
We work closely with our clients to understand their unique challenges and goals, and develop tailored strategies that deliver measurable results.
Our case studies showcase a range of successful projects, including increasing brand awareness, generating leads, and establishing thought leadership in their respective industries.
Our experienced PR professionals have a wealth of knowledge and expertise, which they bring to each project, ensuring that our clients receive the best possible service. We use a data-driven approach to track and measure the success of each campaign, providing our clients with clear and transparent reporting.
Whether you are a start-up or an established business, our case studies demonstrate the value of effective PR and the impact it can have on your business.