Seequent - Mining Thought Leadership Case Study
EC-PR helped Seequent increase share of voice in a new market and grow audience engagement through an impactful thought leadership content strategy
Context
Seequent, a Bentley Systems Company, approached EC-PR in 2021 to help build its brand specifically in the Industrial Minerals (IM) mining sector. As a company with a strong pedigree in mining, Seequent has a proven, end-to-end workflow solution that helps bring all disciplines of geology, mine planning and production together. Knowing this would deliver exceptional value to this particular sector, Seequent was looking to raise awareness amongst IM mining companies.
Challenge
Seequent has a genuine USP and an offering that best supports IM companies with the many challenges they are experiencing with their digital transformation. They offer digital tools that are fit for purpose, cost effective and resource-efficient, and they can support IM companies in transitioning to digital operations in a manageable way. Confident they had a strong, proven solutions offering, Seequent was looking to expand its visibility and grow its market share in Industrial Minerals.
EC-PR was asked to support Seequent with generating engagement with key target stakeholders and influencers and to build the organization's profile in the niche mining sector.
Approach
A strategic approach was recommended and this started with a light touch communication strategy and Media Lens competitive media analysis which together enabled EC-PR to develop compelling ideas on which to build the campaign narrative.  Deliverables included thought leadership articles, press interviews, a roundtable and insight paper and consistent and persistent media relations with prioritised key media.
The roundtable theme focused on ESG and digital transformation, and EC-PR conducted outreach to key target stakeholders with the aim of securing their participation. The panel included Colin Church, CEO of the IOM3 trade body, Leah Wilson, VP of Corporate Social Responsibility at Imerys, Rainer Westerman, Lhoist's Group Geology and Mining Director, Liv Carroll, Managing Director and Applied Intelligence Mining Lead at Accenture, and Craig Guthrie, Editor of top tier trade press title Mining Magazine.
Following the roundtable, the insight paper was developed capturing the key discussion points from the event, and this was then circulated to key target stakeholders. Both the event and the paper were hosted on Seequent's website and were subsequently promoted via a sustained promotional campaign on LinkedIn, supported by engagement from the industry influencers, company leadership and the press.
"The roundtable and insight paper provided a great platform for Seequent to share a clear message on effective data management with an important and influential audience. Working with EC-PR has allowed us to increase our share of voice in a new market and grow our audience and develop engagement through an impactful thought leadership content strategy."
"EC-PR really helped us to solidify our messaging on digital transformation and then to communicate it to those key individuals we really needed to reach. The outcomes from the discussion have also allowed us to clarify and validate our business strategy in what is a significant growth market, and we can now harness this to ensure we are always best supporting our customers and meeting their needs now and in the future."
Byline articles in

AT Mineral Processing

,

Global Mining Review

,

IOM3's Materials World

and

Mining Review Africa
Ongoing engagement and digital shares from

influential experts in IM
300 downloads

of Insight paper
300 registrations

to the roundtable posted as a live webinar on LinkedIn
Results in detail
EC-PR secured several byline article placements for Seequent in leading global IM trade media titles including AT Mineral Processing, Global Mining Review, IOM3's Materials World and Mining Review Africa, giving them an authoritative voice on ESG and digital transformation amongst the global IM readership. Coverage from the articles has extended over twelve months, providing ongoing opportunities to share across social and digital media to maintain Seequent's share of voice in this space.
As a result of the roundtable and insight paper, Seequent has achieved ongoing engagement with influential experts and commentators in the IM sector. Content from the event continued to generate engagement in the months following the roundtable, with commentators sharing content across their digital channels.
Online engagement for the roundtable and the paper has achieved significant reach, with the roundtable posted as a live webinar on LinkedIn attracting over 300 registrations, and the paper having achieved over 300 downloads.
In conjunction with the roundtable and paper, supported by a comprehensive thought leadership programme, Seequent now has increased brand visibility and an expanded influential network within Industrial Minerals.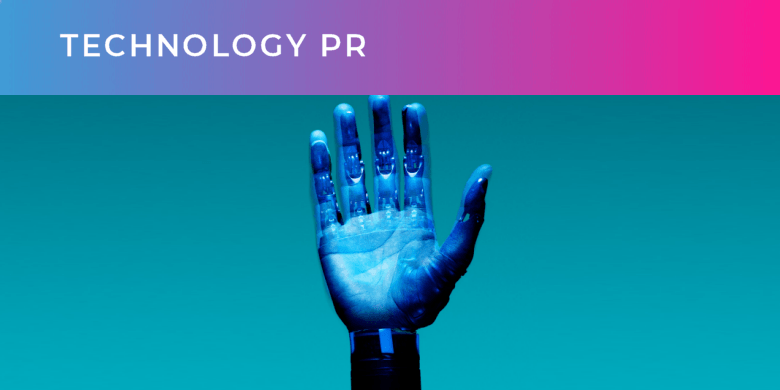 Technology PR
EC-PR is a B2B PR agency specialising in Technology PR, with a proven track record working within the Environment and Engineering industrues. Read more about our Tech PR offering here.
Related PR services
Client background ResQ is the UK's leading contact centre specialist that helps organisations grow and nurture their customer base.The challenge Increasing brand awareness and recognising the achievements of its employees was extremely important for ResQ and so, it...
read more
Client background XTM International is a founder-led business that was formed in 2002 to deliver high-quality, enterprise-class translation technologies that would keep pace with the fast-evolving demands of globalization. By 2020 this successful multinational...
read more
Being in the right place at the right time… We will deliver feature length coverage to your target press… or your money back.