Rock Solid Authority
A unique mining and exploration software and a Bentley Systems Company, Seequent is a pedigree in the Industrial Minerals (IM) mining sector.
Seequent has a proven, end-to-end workflow solution that unites all disciplines of geology, mine planning, and production.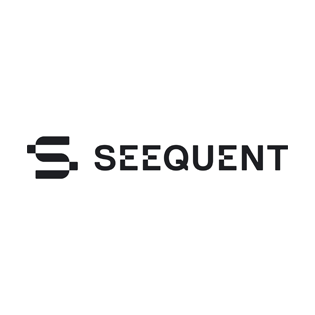 Seequent Case Study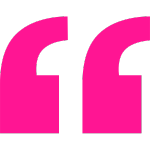 "The roundtable and insight paper by EC-PR provided a platform for Seequent to share a clear message on effective data management with an important and influential audience. Working with EC-PR has allowed us to increase our share of voice in a new market. We grew our audience and engagement through an impactful thought leadership content strategy."
Jessica Nussbaumer, Segment Marketing Manager, Exploration and Production, Seequent
Knowing the software would deliver exceptional value to its target audience, Seequent hoped to raise awareness amongst IM mining companies.
Here's how EC-PR increased Seequent's share of voice in a new market and grew audience engagement through impactful thought leadership and content strategy.
Dangers and Desires
Seequent's USP and offering are best suited to supporting IM companies with challenges caused by digital transformation. While companies grasp the need to integrate technological advances as soon as possible, doing so across geographically dispersed teams with an extensive practical element can be a headache.
To remediate the headache, Seequent offers digital tools, fit for purpose, that are cost effective and resource efficient. Plus, the company supports IM entities during the digital transitioning. Confident with its strong offering of proven solutions, Seequent began looking to expand its visibility and grow its market share in IM mining.
Seequent approached EC-PR in 2021 to build its brand.
Design
Seequent first tasked EC-PR with generating engagement among key target stakeholders and influencers. Aiming to build the organization's profile in the niche mining sector, EC-PR proposed a strategic approach.
The plan started with a light-touch communication strategy and a Media Lens competitive media analysis. Together, these initiatives enabled EC-PR to develop compelling ideas on which to build the campaign narrative.
Strategy design
Thought leadership articles
Press interviews
An insight paper
Media relations with key media outlets
An expert roundtable
Expert roundtable
EC-PR proposed a roundtable to focus on environmental, social, and governance (ESG) themes and digital transformation. Initially, outreach conducted ensured the roundtable would effectively target key stakeholders because, without expert participation, the roundtable would not draw decision-makers who are true prospects for Seequel.
Having secured a star-studded panel including Colin Church, CEO of the IOM3 trade body, Leah Wilson, VP of Corporate Social Responsibility at Imerys, Rainer Westerman, Lhoist's Group Geology and Mining Director, Liv Carroll, Managing Director and Applied Intelligence Mining Lead at Accenture, and Craig Guthrie, Editor of top tier trade press title Mining Magazine — Seequel was ready to launch its ESG Roundtable.
Insight paper
Following the roundtable, EC-PR developed an insight paper to capture the key discussion points from the event. This was then circulated to IM mining stakeholders and leaders in the industry. We hosted both the roundtable and paper on Seequent's website.
Subsequently, we promoted the insights from the roundtable and insight paper via a sustained campaign on LinkedIn, supported by engagement from industry influencers, the company leadership team. We, of course, ensured that press contacts of EC-PR's helped boost its reach.
Article placements
EC-PR secured several by-line article placements for Seequent in leading global IM trade media titles. These included AT Mineral Processing, Global Mining Review, IOM3's Materials World and Mining Review Africa, giving the software brand an authoritative voice on ESG and digital transformation amongst global IM readership.
Article coverage lasted for twelve months, providing continued opportunities to share the thought leadership across social and digital media to maintain Seequent's share of voice for at least a calendar year.
Distinction
As a result of the roundtable and insight paper, Seequent achieved ongoing engagement with influential experts and commentators in the IM sector. Content from the event continued to generate conversation in the months following the roundtable, with commentators sharing content across their digital channels.
Online engagement for the roundtable and the paper also achieved significant reach, with the roundtable posted as a live webinar on LinkedIn, attracting over 300 registrations. Simultaneously, the insight paper achieved more than 300 downloads.
In conjunction with the roundtable and paper, supported by a comprehensive thought leadership programme, Seequent's brand visibility skyrocketed. The software brand now holds an expanded influential network within Industrial Minerals.
Stay up to date with the latest insights, case studies, and PR guides.
Request a callback
Show your brand's mettle and grow it into its memorable, gorgeous potential.
Our Case Studies
We work closely with our clients to understand their unique challenges and goals, and develop tailored strategies that deliver measurable results.
Our case studies showcase a range of successful projects, including increasing brand awareness, generating leads, and establishing thought leadership in their respective industries.
Our experienced PR professionals have a wealth of knowledge and expertise, which they bring to each project, ensuring that our clients receive the best possible service. We use a data-driven approach to track and measure the success of each campaign, providing our clients with clear and transparent reporting.
Whether you are a start-up or an established business, our case studies demonstrate the value of effective PR and the impact it can have on your business.