From Launch to Leader
Mason Advisory is an independent and award-winning IT consultancy that specialises in helping businesses solve complex problems through the intelligent use of IT.
Established 20 years ago, Mason Advisory operates worldwide, serving various industries including education, government, legal, retail and FMCG among many others.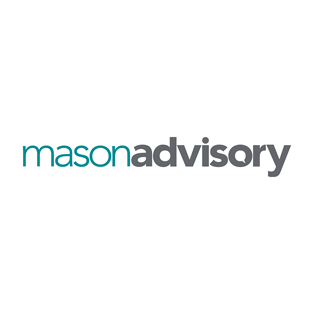 Mason Advisory Case Study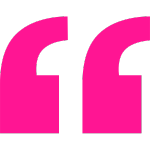 "The Mason Advisory cybersecurity brand profile has grown significantly, with regular commentary in key press. Our straight-talking, clarity of thought and problem-solving credentials are communicated consistently. The recognition that our brand receives in the media ensures our consultants are considered critical partners in a highly competitive market."
Steve Watmough
Chief Executive, Mason Advisory
Dangers and Desires
Mason Advisory saw an opportunity in the form of introducing a new cybersecurity service to its existing offering. The in-house experts were hired and put in place, and systems were ready to go. Being new to the market, however, Mason Advisory lacked a vital ingredient that proved to be barrier to success — presence in the cybersecurity market.
The solution came in the form of a media campaign provided by EC-PR. As technology PR experts, we were appointed to launch the company's new cybersecurity service by establishing an online media presence. The objective was to make Mason Advisory visible and show that their offering was credible, despite them being new market entrants.
Design
Implementing a new media campaign begins at the strategy level. We kicked off proceedings by conducting research into the target audience and the media they consumed. We then performed an in-depth analysis into the topics covered by the publications and the frequency with which certain subtopics were discussed.
The next stage was to make tactical decisions based upon our findings, which formed the basis of our outreach programme.
Campaign delivery
Identifying issues
Interviews with the team
Media outreach
Expert articles
Identifying issues
The first step in our approach was to identify the most pressing issues facing the c-suite that would also interest cybersecurity media. The topics had to tie in with Mason Advisory's key messages and act as a vehicle to transport them to the target audience in a way that was presented as valuable content to the reader.
Interviews with the team
Once we'd collated the main issues, we interviewed Mason Advisory's cybersecurity experts. Using the quick and easy method of video interviews, we gathered insights without imposing too much on the team's time. Our questions were sent in advance to maximise the meeting time and ensure the interviews were highly productive.
Media outreach
We delivered a focused media outreach campaign, which targeted relevant article pitches at key media titles. Through liaison with journalists, we established specifications and the required writing style to deliver high-quality content that was publication ready.
Expert articles
A key advantage of working with EC-PR is our technical knowhow and our ability to write about complex issues in a way which appeals to the media. Our team of writers got to work on composing the agreed articles. This approach saved our client a great deal of time and made sure that the copy was delivered in an appropriate journalistic style.
Placed articles
We produced 27 articles within the short (10 months) duration and 1 video introducing the client's new cybersecurity service.
100% of the media articles we placed were in target tier 1 titles, and we arranged press interviews with 2 of Mason Advisory's subject matter experts.
Tone of voice
The tone of voice and style we adopted was expertise with no nonsense. This became a recognisable characteristic of the articles and provided readers with easy-to-access and no-frills material, which got to the root of their problems quickly.
Distinction
The straight-talking tone of voice we used was enjoyed by Mason Advisory, who felt it aligned well with the problem-solving approach they were known for.
Mason Advisory's CEO commented specifically that, because of our media campaign, their consultants are now viewed as critical partners in what is a highly competitive market — an outcome he directly attributed to the media coverage we generated.
Stay up to date with the latest insights, case studies, and PR guides.
Request a callback
Show your brand's mettle and grow it into its memorable, gorgeous potential.
Our Case Studies
We work closely with our clients to understand their unique challenges and goals, and develop tailored strategies that deliver measurable results.
Our case studies showcase a range of successful projects, including increasing brand awareness, generating leads, and establishing thought leadership in their respective industries.
Our experienced PR professionals have a wealth of knowledge and expertise, which they bring to each project, ensuring that our clients receive the best possible service. We use a data-driven approach to track and measure the success of each campaign, providing our clients with clear and transparent reporting.
Whether you are a start-up or an established business, our case studies demonstrate the value of effective PR and the impact it can have on your business.