Achieving Clarity Through Strategy
AzteQ is a small and dedicated team of IT professionals who put people first.
A technology service partner, they help clients optimise their technology investment, maximise adoption and improve productivity.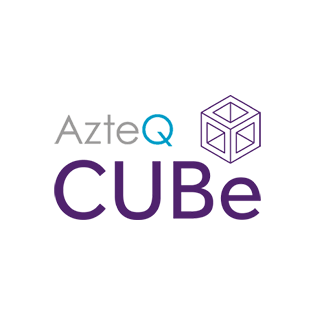 AzteQ Case Study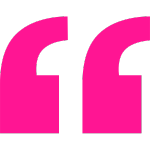 "AzteQ has seen an incredible transformation, with return on our investment in EC-PR within months, particularly in building more depth of business with our current clients. From the messaging labs to the launch event, EC-PR has taken success way beyond what I thought possible."
Pip Thomas
Customer Experience Director, AzteQ
Dangers and Desires
When we first joined forces with AzteQ, they'd recently merged their three separate technology businesses into one. They fervently believed that through unification, they had a powerful market model which brought enormous benefits to customers.
AzteQ were unsure who their target customer was and therefore felt compelled to chase all sales opportunities without knowing how to qualify them first. This was wasting time and resources and meant customers who were brought on board weren't always the best fit for the brand.
Messaging was also poorly defined and inconsistent. None of this was helping AzteQ achieve its goals. It was clear that this lack of clarity needed correcting for the business to successfully drive business growth, and so they sought the help of EC-PR.
Design
While AzteQ had visionary leadership, senior expertise and a firm commitment to doubling in size over two years, it lacked a clear and defined market offering. Our solution was to get to the root of the company's values and outline a communication strategy to help form the narrative moving forward.
Campaign delivery
Messaging Lab workshops
Value proposition
Communication strategy
Stakeholder engagement
Media Lens
Messaging Lab workshops
Creating a clear communication strategy was at the heart of our design. To do this, we facilitated two Messaging Lab workshops. The outcomes of the workshops allowed us to answer the following questions about AzteQ:
What is your value proposition?
Who are your target customers?
What is your positioning statement?
What are your key messages?
Which industries do you prioritise?
Value proposition
AzteQ operates in a highly competitive space. It was clear to us from the beginning that a value proposition was needed to inform prospects why they should choose to work with AzteQ over a competitor.
Although AzteQ might not have immediately recognised it, they did have a unique approach. This was their people-first method which was a key differentiator in the industry. We helped the company to articulate this USP (unique selling point) through a method statement.
This collaboration between EC-PR and AzteQ resulted in a tangible outcome; AzteQ CUBe — the people-first framework for digital transformation.
Stakeholder engagement
Compiling a communication strategy cannot be an isolated exercise. Customers/stakeholders must be brought into the equation. That's why we interviewed a cross section of AzteQ customers, asking them for their feedback. This feedback helped shape the company's priorities and refine the communication strategy.
Communications in action
Once complete, the new communication strategy was used to brief the branding agency and the web designer. This ensured all marketing was cohesive and that messaging was consistent.
Media Lens
Now we had a comprehensive communication strategy in place, it was time to put it to best use, by using it to inform the next steps in the marketing programme — the PR. We carried out a Media Lens exercise which determined the topics AzteQ could talk about to gain most media attention.
Distinction
AzteQ called the results of our work 'transformational' for their business, commenting that a return on investment was seen in a matter of months.
The company cited 14 discrete benefits they'd enjoyed since our work was completed. Among these were being more visible and highly valued in their marketplace; a renewed understanding of who their target customer was, which saved them time and resources; more interested prospects; an aligned leadership team; and more engaged employees.
Stay up to date with the latest insights, case studies, and PR guides.
Request a callback
Show your brand's mettle and grow it into its memorable, gorgeous potential.
Our Case Studies
We work closely with our clients to understand their unique challenges and goals, and develop tailored strategies that deliver measurable results.
Our case studies showcase a range of successful projects, including increasing brand awareness, generating leads, and establishing thought leadership in their respective industries.
Our experienced PR professionals have a wealth of knowledge and expertise, which they bring to each project, ensuring that our clients receive the best possible service. We use a data-driven approach to track and measure the success of each campaign, providing our clients with clear and transparent reporting.
Whether you are a start-up or an established business, our case studies demonstrate the value of effective PR and the impact it can have on your business.